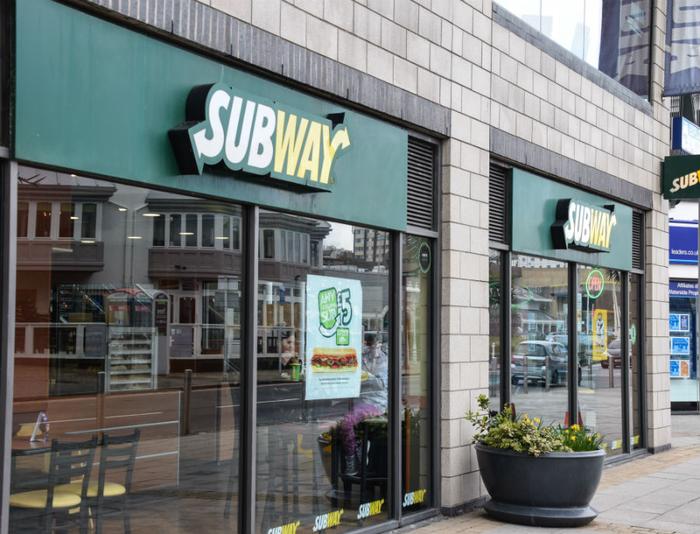 Two California residents claim that there's something fishy about tuna from Subway and have filed a lawsuit against the sandwich franchise, claiming its tuna isn't really tuna.
If you think you've heard this story before, you have. The plaintiffs, Karen Dhanowa and Nilima Amin, sued Subway in January while making the same claim. That suit was dismissed last month, but the plaintiffs have amended their suit to contain some specific claims.
The refiled complaint alleges that a commercial lab ran tests on 20 samples of tuna purchased at Subway franchises in Northern California. The suit claims that 19 of the samples had no detectable tuna DNA sequences.
According to the results, all 20 samples had detectable sequences of chicken DNA, 11 samples had detectable pork DNA, and seven had detectable cattle DNA. The plaintiffs say the tuna was tested at the Department of Ecology and Evolutionary Biology at the University of California, Los Angeles.
New York Times tests
In June, the New York Times looked into the matter and reported similar conclusions. The Times reportedly bought "60 inches' worth of Subway tuna sandwiches" from three different Subway locations in Los Angeles, froze the tuna, and sent it to a commercial lab. A test was conducted to see if the tuna came from any of five different tuna species. A month later, the lab informed the Times that it hadn't found traces of any of the species in Subway's tuna. 
"No amplifiable tuna DNA was present in the sample and so we obtained no amplification products from the DNA," the lab said in a note. "Therefore, we cannot identify the species."
Subway has vigorously defended the integrity of its tuna, adding a page to its website headlined "tuna facts." Declaring that its tuna is "100% real," Subway says it uses wild-caught skipjack tuna and that its tuna "is and has always been high-quality, premium and 100% real."
Subway's defense
Addressing the Times' report, Subway said the test results only show that the type of DNA test done by the unnamed lab wasn't a reliable way of determining whether the sample was tuna or not. 
"If the test had confirmed the existence of a protein other than tuna, questions could have been raised," the company said in a statement on its website. "However, their "non-detect" conclusion really just means that the test was inadequate in determining what the protein was. In other words, it was a problem with the test, not the tuna."
Subway dismissed the claims made in this latest suit as "meritless." When the court dismissed the original suit, it did so without reviewing the merits of the claims. Rather, it found the plaintiffs lacked "legal standing" to sue.