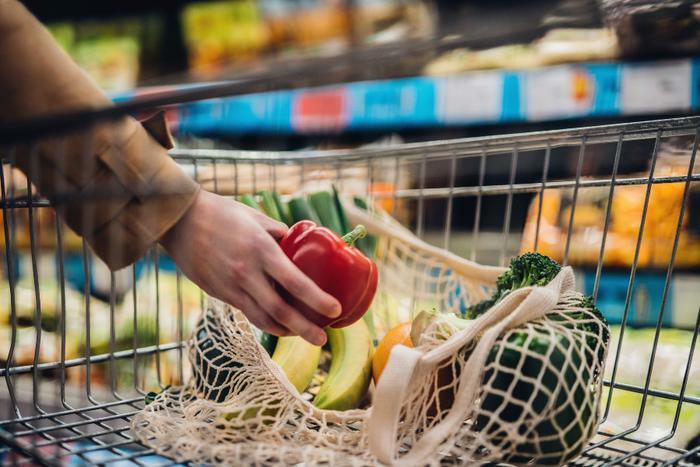 A new study conducted by researchers from Tulane University explored how consumers can make subtle, but impactful, changes to their diets that benefit the environment. According to their work, changing one food item per day could help improve the carbon footprint associated with eating animal-based products. 
"The changes needed to address our climate problem are major," said researcher Diego Rose. "They are needed across all sectors and along all levels of human organization from international agencies to federal and state governments to communities and households. Many individuals feel strongly about this and wish to change our climate problem through direct actions that they can control. This, in turn, can change social norms about both the seriousness of the problem and the potential solutions that can address it. Our study provides evidence that even simple steps can assist in these efforts." 
Making more plant-based choices
For the study, the researchers analyzed survey responses from more than 16,000 consumers who answered questions about their typical diets. The team was primarily interested in seeing how making slight changes to the participants' diets – specifically, swapping out one food item for a more climate-friendly option – impacts consumers' water scarcity footprints and greenhouse gas emissions levels. 
While the researchers learned that swapping out various foods can have environmental benefits, the biggest difference came when consumers replaced beef with either turkey or chicken. With 20% of the participants reporting eating at least one serving of beef per day, the researchers believe making this switch will create considerable benefits for the environment. 
"People can make a significant difference in their carbon footprint with very simple changes – and the easiest one would be to substitute poultry for beef," said Rose. 
Their work showed that choosing poultry over beef for just one meal per day would reduce greenhouse gas emissions by nearly 50%; it would also impact water scarcity by 30%. If these changes were made on a national scale, the carbon footprint of the U.S. would shrink by nearly 10%, and the water scarcity levels would decrease by nearly 6%. 
Swapping peanuts for almonds was also linked with lowering water scarcity by 30%, while having cod instead of shrimp lowered the nation's carbon footprint by 34%. The researchers also learned that peas were better than asparagus in terms of water scarcity, whereas soy milk beat out dairy milk in terms of carbon footprint. 
Whether it's animal products or agricultural products, there are environmental risks associated with food production. While it will take more than just individual efforts to benefit the planet long-term, the researchers hope these findings highlight the ways that consumers can make minor adjustments to their diets that have wide-reaching benefits.