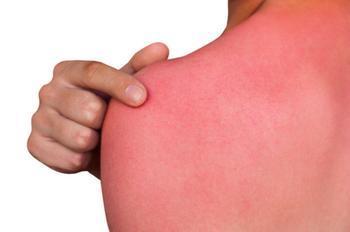 It's summertime, and for many consumers that means plenty of time outside around the grill, hiking favorite trails, or sprawled out on the beach. Unfortunately, it might also mean some pretty nasty sunburn if you forget to apply sunscreen.
While properly protecting yourself from the sun's harmful rays is always the preferred option, a recent study from the Case Western Reserve University School of Medicine and University Hospitals Cleveland Medical Center shows that taking a healthy dose of vitamin D immediately after getting sunburn can help alleviate skin redness, swelling, and inflammation.
"We hypothesize that vitamin D helps promote protective barriers in the skin by rapidly reducing inflammation," said senior author Dr Kurt Lu. "What we did not expect was that at a certain dose, vitamin D not only was capable of suppressing inflammation, it was also activating skin repair genes."
Alleviating symptoms
The double-blind, placebo-controlled study used 20 participants who were randomly given either a placebo pill or 50,000, 100,000, or 200,000 IU of vitamin D one hour after receiving a small UV lamp "sunburn" on their inner arm. Patients were assessed 24, 48, and 72 hours after taking their pill, and then one week later researchers collected skin biopsies for further testing.
The results showed that patients who were given the highest dose of vitamin D had the greatest outcomes, with less skin inflammation 48 hours after receiving the sunburn. These patients also had less skin redness and showed a jump in gene activity related to skin barrier repair when compared to other patients.
The biopsies that were collected also revealed a potential mechanism behind skin repair. The researchers found that vitamin D increased the amount of an anti-inflammatory enzyme called arginase-1, which enhances tissue repair after damage and helps activate other anti-inflammatory enzymes. Lu and his colleagues say their trial is the first to describe the anti-inflammatory benefits of taking vitamin D.
Not so fast...
While the results of the study look promising, the researchers caution that consumers shouldn't start ingesting large amounts of vitamin D as a cure for sunburn. Currently, the U.S. Food and Drug Administration (FDA) only allows for 400 IU of vitamin D intake for adults.
"I would not recommend at this moment that people start taking vitamin D after sunburn based on this study alone. But, the results are promising and worthy of further study," said Lu.
The full study has been published in the Journal of Investigative Dermatology.