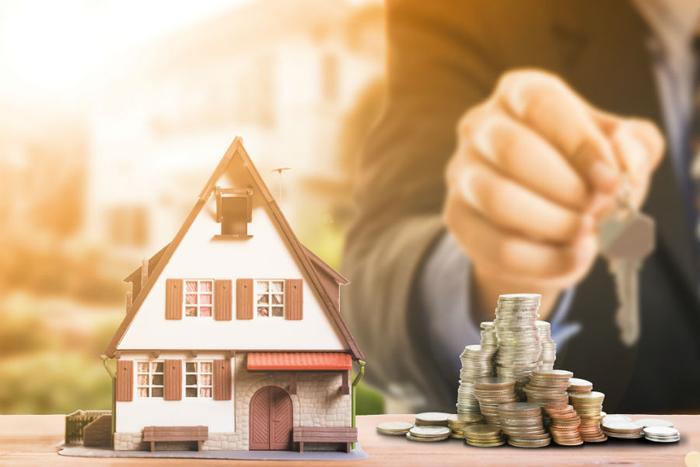 If it seems like your homeowner's insurance rates have been going up, they probably have. A new study finds that insurance rates have gone up as much as 88 percent over the last decade.
QuoteWizard, a subsidiary of LendingTree, documented the increase and blames a rash of natural disasters over the last 10 years for the rise in rates.
Insurance is all based on risk. The lower the risk of something bad happening, the lower the cost of insuring against it. But when the risk of hurricanes, tornadoes, and wildfires increases, insurance companies raise their rates in preparation for paying more claims.
The study found that tornadoes were a major driver of higher home insurance rates. Eleven out of the 15 states with the biggest jump in rates were in the larger Tornado Alley boundaries of Oklahoma, Kansas, Colorado, Nebraska, Arkansas, Louisiana, Minnesota, Kentucky, South Dakota, Mississippi, and Texas.
Average rate rose 67 percent
The average home insurance rate increase for those areas over the last 10 years was $580, an average increase of 67 percent. Homeowners in the above states paid an average of $1,509 per year for home insurance in 2016.
Because most homeowners have mortgages, their insurance premiums are paid from an escrow fund and are part of their monthly payment. They might not notice when their rate rises because it increases their monthly payment by a small amount. But they pay the full amount just the same.
Homeowners in western states have experienced the lowest rate increases in the country. Nevada, California, Alaska, Utah, Oregon, Arizona, Hawaii, Idaho, and Washington all rank near the bottom of insurance rate increases, averaging just $167.
Despite fires, small increase in California
Even though California has been hit by devastating wildfires in the last two years, its rates haven't risen that much because they were already among the highest in the nation. California's homeowner's insurance rates have risen an average of just $75 in the last 12 years.
Florida, which faces hurricane threats on both coasts, saw insurance rates rise just $284 since 2007, but its homeowners pay the highest insurance premiums in the nation, an average of $1,918.
Homeowners in Oklahoma have seen the biggest increase in homeowner's insurance rate since 2007, rising $821, an increase of 78 percent. Rates rose by a smaller amount in Kentucky, but it leads the nation on a percentage basis -- up 88 percent.
Homeowners in Nevada have had the most stable insurance rates, with the average rising just $47, or 7 percent.