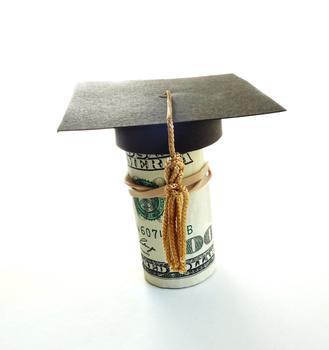 The epidemic of student debt has led to any number of bogus debt relief schemes. The Federal Trade Commission (FTC) and the state of Florida last week took action against two allegedly phony student debt relief schemes, and defendants in a similar FTC action filed earlier this year have agreed to get into another line of work.
"The FTC is not going to stand on the sidelines when it uncovers evidence of fraudsters targeting students," said Jessica Rich, Director of the FTC's Bureau of Consumer Protection. "Consumers should be wary of any company that claims it can eliminate or greatly reduce debt, especially if they ask for money in advance."
Federal and state agencies are powerless, however, to combat such government-sanctioned frauds as the U.S. Education Department's TEACH Grant program, which recruits young teachers to take assignments in troubled schools, then routinely converts their grants to loans, claiming administrative errors.
Teachers stuck paying wrongful debts call the program "legalized theft." Federal bureaucrats and elected officials know about the problem but have done nothing. 
The private-enterprise schemes are more easily dealt with.
"These latest joint actions will help protect Floridians, as well as many across the country, from these companies' unscrupulous debt relief operations and ensure that those responsible will be held accountable," Florida Attorney General Pam Bondi said.
Consumer Assistance Project
The FTC and Florida charged that the Consumer Assistance Project lured borrowers with promises such as "GET RID OF YOUR DEBT TODAY!" and then charged illegal up-front fees -- typically $250, plus monthly fees of up to $303 -- for as long as 36 months.
According to the complaint, the defendants pretend to evaluate these consumers for eligibility and then tell them they qualify for government student loan forgiveness programs that will reduce their debt by at least 50 to 70 percent. In reality, the FTC alleges, consumers are not likely to meet the strict requirements of these loan forgiveness programs.
Student Aid Center
In the second case, the Student Aid Center Inc., and its owners allegedly enticed people with promises such as "Get Your Student Loans Forgiven Now!" and "$17,500 in Up Front Forgiveness?"
Student Aid Center also told consumers they were "approved" or "pre-approved" for loan forgiveness or lower monthly payments, which they could get by paying up-front monthly fees, typically $199 or more for five months.
The defendants' websites, including studentloanforgiveness.org, included more false claims, and their telemarketers deceived people with false promises of a 100 percent money-back guarantee, the complaint alleges.
Attorneys general in Washington and the District of Columbia have also filed actions against Student Aid Center.
Good EBusiness
In a separate case, the operators of another student debt relief scheme have agreed to a settlement with the FTC that will permanently ban them from the debt relief business.
The FTC alleged that Tobias West and his wife, Komal West, the owners of Good EBusiness, Select Student Loan Help LLC, and Select Document Preparation Inc., charged consumers up-front fees of $500 to $800 based on phony claims that they could renegotiate, settle, or alter payment terms on student loan debt.
In addition, the FTC charged that two of the defendants deceptively marketed home loan and student modification services under the name "AAP Firm," illegally charging advance fees ranging from $1,000 to $5,000.