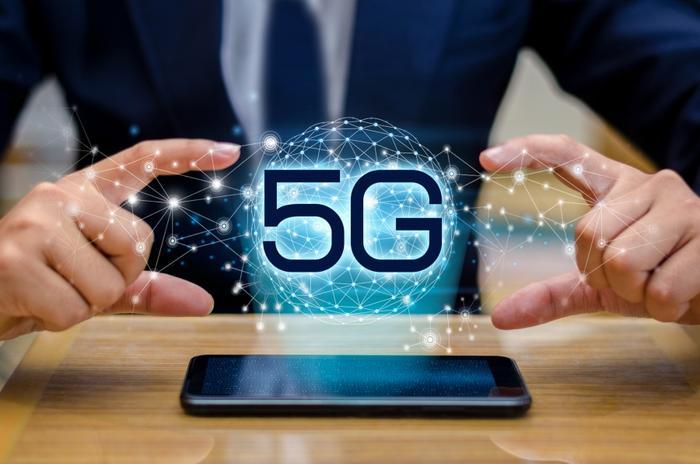 AT&T and Sprint have settled a lawsuit in which Sprint accused its larger rival of using "numerous deceptive tactics" to mislead consumers into thinking it was offering next-generation 5G wireless service.
Both companies called the settlement "amicable" but would not comment beyond that, most likely due to confidentiality agreements.
AT&T drew heavy criticism in January when it branded portions of its 4G LTE network as 5GE, with the "E" standing for evolution. It updated the LTE icon on three Android smartphone models to make them read "5GE."
AT&T justified the branding by saying the logo only appeared when a device was connected to portions of AT&T's LTE network that received some speed-boosting upgrades. The other carriers immediately cried foul, arguing that users may believe their phone is capable of connecting to 5G networks even though it's still using 4G connections.
Taking it a step farther
A month later, Sprint took it a step farther by filing a lawsuit in federal court asking for an injunction to stop AT&T from using 5GE logos on its devices or advertising.
To bolster its argument, Sprint submitted a survey it commissioned that showed 54 percent of consumers believed the "5GE" networks were the same as or better than 5G. Additionally, 43 percent thought that their AT&T phone would be 5G capable if they went out and bought one that day.
The speedy settlement, first reported by Law360, only tells us that the two sides reached a mutually satisfactory agreement. Details of that agreement have not been disclosed.
Work continues on 5G
Meanwhile, work by all carriers continues on actual 5G wireless networks, which will have 100 times the capacity of 4G. That, experts say, will dramatically improve internet speeds. Response times will be much faster as well. While a 4G network takes an average of 45 milliseconds to respond to a command, 5G will take only one millisecond to respond.
Sprint and T-Mobile have cited a need to cooperate on building a 5G network as an argument for their proposed merger. Recently, T-Mobile CEO John Legere warned that without a merger, both companies would have a difficult time building out their 5G networks the way their customers would want.
With the merger, he says the new 5G network would be able to provide low-cost high-speed internet service to underserved areas at a low cost.