---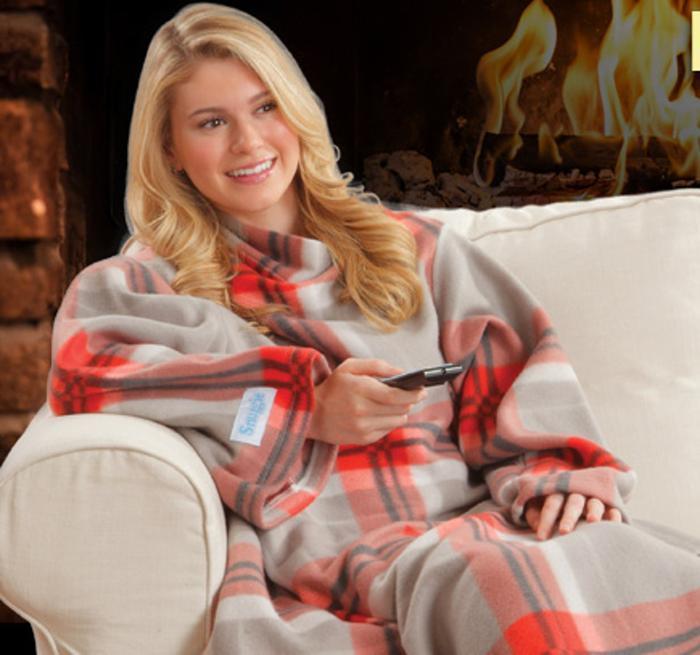 Allstar Marketing Group, the company responsible for unleashing Snuggies-brand sleeved blankets and other "As Seen on TV" products upon America, has agreed to pay $8 million and adjust certain of its marketing practices in order to settle various charges filed by the Federal Trade Commission and the New York Attorney General.
Courthouse News reports that the FTC filed a 16-page complaint in Chicago Federal Court on Wednesday, charging Allstar with multiple violations of FTC rules prohibiting "unfair or deceptive acts or practices." The complaint listed and specified five different counts against Allstar, including unauthorized charges, failure to adequately disclose material terms of the offer, failure to disclose total cost, failure to make required oral disclosures, and failure to obtain express informed consent.
The company said it was "pleased" to have settled the case.
"Allstar is pleased to have resolved this matter, and we're proud that it resulted in positive change for our company. One of our goals has always been to provide a positive purchasing experience for our customers," said Jennifer De Marco, General Counsel at Allstar. "While we have always believed our processes complied with the law, we are proud to have successfully worked with the FTC and the NY AG to improve them and set new standards for transparency."
New York Attorney General Eric T. Schneiderman said the case "brings much needed reforms to a major firm in the direct marketing industry. Those who use small print and hidden fees to inflate charges to unwitting consumers must be held accountable."
Schneiderman also said the agreement "returns money to thousands of consumers in New York and across the nation who believed they were buying items at the price advertised on television, but ended up with extra merchandise and hidden fees they didn't bargain for."
The Snuggie itself is, as famously described by comedian Bill Maher back in 2009, a "blanket with arms." Maher used it in a late-night HBO rant as an illustration of the decadence and sloth that, in his view, typifies the U.S. today.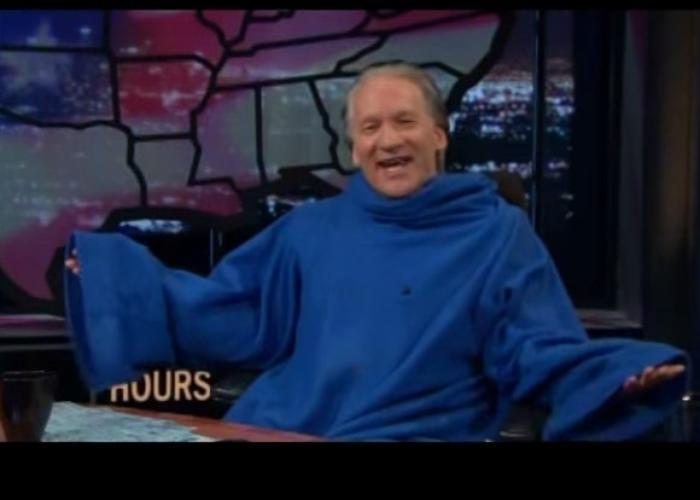 "Magic Mesh"
The FTC's complaint uses "Magic Mesh" as an example of how Allstar operated. Magic Mesh is touted as a "Hands-Free Screen Door" which, according to its advertisements, lets "fresh air in and keep[s] annoying bugs out."
The FTC mentioned no problems with Magic Mesh itself, merely in how Allstar sold it and billed for it. Here's what the FTC's court complaint says:
… in a recent Magic Mesh commercial, after the narrator describes the uses for Magic Mesh, the product is said to be available for "just $19.95." And, for "call[ing] now," Defendant promises consumers that it will "double the offer, just pay separate processing and handling fees." In referring to this "deal," the narrator says, "that's right, you get two Magic Mesh curtains for $19.95, that's less than $10 each."
Sounds like a pretty good deal. So what's the problem?
During the Magic Mesh commercial, the narrator never discloses that Allstar charges $7.95 for "processing and handling" for each Magic Mesh. Nor does the Narrator disclose that it is not possible to decline the second "free" Magic Mesh, meaning that the minimum "processing and handling" fee that the Defendant charges is actually $15.90. In reality, Defendant's undisclosed processing and handling fees nearly double the advertised cost of the Magic Mesh from $19.95 to $35.85. Defendant offers many of its other products in a similar manner.
"Deceptive and misleading"
But wait! There's more! The FTC complaint goes on to discuss the problems faced by customers who'd call the toll-free numbers mentioned at the end of various Allstar product commercials: basically, you'd get snarled in an automatic "Interactive Voice Recognition" (IVR) telephone system, which the FTC calls "deceptive and misleading."
At the outset, customers are instructed to input their name and address, followed by their credit or debit card number. Defendant collects consumers' billing information … before consumers have indicated how many products they are ordering and before Allstar discloses the total cost of consumers' orders.

For instance, when ordering Defendant's Magic Mesh products, immediately after entering billing information, the recording announces, "Great, we have you down for one Magic Mesh set." Prior to this point, however, consumers have never indicated how many Magic Mesh products they would like to order …. Despite neither disclosing quantity nor price, however, Defendant immediately charges consumers who enter their billing information for at least one "set," which includes the buy-one-get-one-free promotion, of the main product being offered.
So if you made this phone call and stayed on the line long enough to give them your payment card number, you already "ordered" one item, actually two including the "free" (except for processing and handling fees) item, whether you knew it or not.
Then, according to the FTC, Allstar's IVR process would force you to slog through multiple upsell offers deliberately made as confusing as possible, so as to trick customers into ordering even more. And "Finally, Defendant's refund policy makes it virtually impossible for consumers to receive a full refund for products they never intended to purchase in the first instance."
Bear in mind: though Allstar's wares are all "As Seen on TV"-types of products, not all "As Seen on TV" products are from Allstar. Indeed, the FTC's complaints against Allstar sound very similar to complaints which the state of New Jersey filed last summer against "Telebrands," another peddler of various "Seen on TV" products including the "Pocket Hose" and "Aluma Wallet."
Telebrands and Allstar were both accused of fraudulent billing and aggressive upselling practices, of making it difficult if not impossible for customers to return their purchases and get refunds, and of using an automatic "Interactive Voice Response" system to subject customers to a lengthy and confusing purchase process.
Brick-and-mortar
If you're an off-hours television-watcher who really, truly wants to buy whatever "Seen on TV" products the infomercials are peddling during the commercial breaks, here's a piece of advice: do not call the toll-free number on the commercial, and do not order off their website either.
In other words, don't do anything that will put your credit or debit card information in the hands whoever's behind those infomercials. You don't have to. The thing about modern "As Seen on TV" products is that they can also be bought in regular brick-and-mortar retail stores—often for less money than what the infomercials charge, too.
Depending on which part of the country you live in, there's a good chance your local shopping mall has an actual "As Seen on TV" store. Also, many different retail chain stores have sections dedicated to selling "As Seen on TV" merchandise. A partial listing of retailers who sell "As Seen on TV" products includes: Walmart, Walgreens, Target, Big Lots, and Bed, Bath and Beyond.
When you buy "As Seen on TV" products in a regular retail store, those products are covered by the store's regular return policy – and you don't usually have to worry about aggressive or outright fraudulent automated upsellers hiding extra charges on your payment card, either.
Thanks
Keep an eye on your inbox, the lastest consumer news is on it's way!
Unsubscribe easily whenever you want
---