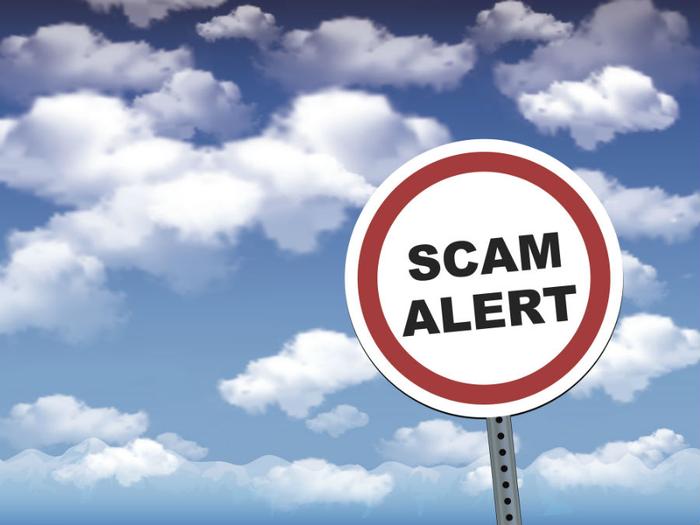 Bundle up, America – it could be a stormy winter on the way, but there'll be lots of utility scams to keep you warm.
The Federal Trade Commission (FTC) says the game's essentially the same for a scammer's 2022-2023 winter season, but this time around, there could be a few new wrinkles to throw your BS detector off a bit. 
There'll still be old-school scammers calling you up to say, "Hey, you're behind on your bill. Unless you pay right today, your gas and electric service will be turned off," and asking you to buy gift cards or wire money to prevent it.
This year, though, there are three relatively new twists that consumers are likely to face from utility scammers, including these: 
Hi, I'm from YourTown Gas & Electric! Twist number one is when someone who says they're with the local utility company appears on your doorstep. They look official, so you're all ears.
But, then, they tell you that you need to repair or replace utility-related equipment, or perhaps perform an upgrade that can save you money on your bill. Oh, yeah, the imposter tells you that you have to pay on the spot. 
Scam! 
We're sorry, but you overpaid and we want to make things right. Or, someone presumably from the local utility company calls you up and says, "We made a mistake on your bill and you overpaid last month's charges. We can return the overpayment to your bank account, but we need to verify your account and need to confirm personal information to process your refund."
Stop. That's another scam!
We'll need you to pay the difference in Bitcoin. The third twist comes out of the hot new scam twist of sending consumers text messages. "The scam goes like this: you get a call or text from someone pretending to be your utility company," Gema de las Heras, Consumer Information Specialist, FTC, said.
"The caller or text says you owe money (which is a lie). The scammers then send you a text—sometimes including your utility company's logo— with a QR code and tell you to scan it at a Bitcoin ATM to make a payment or your service will be disconnected. 
Stop! Yep, another scam.
Stop right there
If anyone calls you – or shows up on your doorstep – and says they're from the local utility company, you should stop right there and hang up the phone or slam the door. 
The next move if you're unsure about your account or equipment situation, is to contact your energy provider's customer service department. They'll be able to look everything up and verify what the situation really is.
These scams could hit people in Florida particularly hard. So far this year, the FTC says it's received more than 19,000 reports of imposter scams from Floridians -- nearly triple any other state. And with many people having parents living in the Sunshine State, alerting them to these possible scams could be very helpful.
If you're having trouble paying your utility bill, there's help available. One option the FTC suggests is the Low Income Home Assistance Energy Assistance Program (LIHEAP). Just click that link to find out if you qualify.