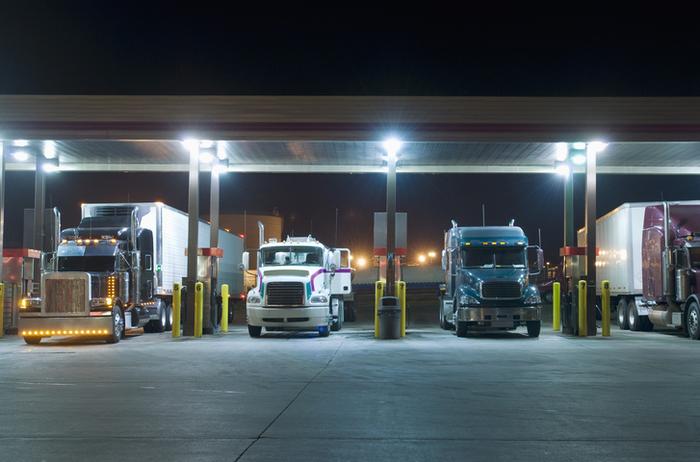 While gasoline prices have moderated since hitting their record high in June, the price of diesel fuel has stubbornly remained above $5 a gallon. AAA's daily fuel price survey puts the national average price at $5.30 a gallon, 43 cents a gallon more than a month ago.
Even people who drive electric cars should be paying attention. The higher cost of diesel fuel makes every truckload of groceries more expensive to deliver, costs that eventually will be reflected in higher prices at the checkout counter.
But diesel fuel is not only more expensive, but it could also be harder to find in the days ahead. Last week the U.S. Energy Information Administration (EIA) reported that supplies of distillates – which include jet fuel and heating oil, as well as diesel fuel – are at their lowest levels since 2008.
25-day supply
Adding a sense of urgency to the report, the EIA estimated the U.S. had only a 25-day supply of distillates on hand, raising the possibility of shortages before the end of the year. A shortage of diesel fuel could result in fewer deliveries of the products consumers purchase every day.
"The national average price for diesel today is $5.30 per gallon and is expected to go up 15 to 20 cents in the next few weeks," Andy Lipow, president of Lipow Oil Associates, told CNBC.
Lipow said U.S. diesel fuel supplies at this time of year have not been this low since 1951. The largest shortfall is in the Northeast region of the country – especially New York and New England.
Perfect storm
Could it get worse? Maybe. Moving supplies of diesel fuel around the country to where it's needed most is getting harder and more expensive. Patrick DeHaan, head of petroleum analysis at GasBuddy, reports the cost of delivering distillates to the Northeast ranges from $5 to $6 a barrel.
The dramatic drop in Mississippi River water levels has slowed barge traffic, diverting more deliveries to rail. But bottlenecks could appear in that delivery system in the form of nationwide rail strikes.
The Brotherhood of Railroad Signalmen last week rejected a tentative agreement coordinated between unions, freight rail companies, and the Biden administration. According to CNBC, workers could walk off the job as early as Nov. 19.