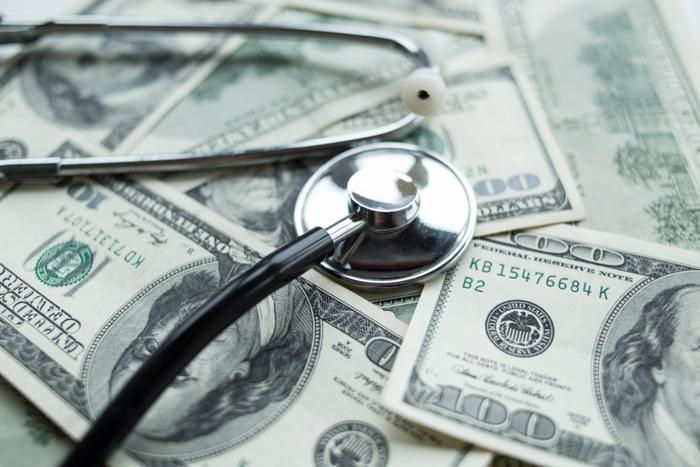 The costs that come with cancer, both medical and otherwise, have long been documented, and a new study broke down just how much time and money the disease costs consumers in the U.S. 
Researchers from the American Cancer Society determined how much cancer patients lost in each state in terms of salary and years of life. In 2015 alone, cancer claimed over $95 billion in lost earnings and nearly nine million years of life. 
"Our findings indicate large state variation in the economic burden of cancer and suggest the potential for substantial financial benefit through delivery of effective cancer prevention, screening, and treatment to minimize premature cancer mortality in all states," the researchers wrote. 
By the numbers and the states
The researchers undertook this project in the hopes of emphasizing how important it is to find preventative measures for cancer. They began by zeroing in on cancer-related deaths in 2015 and exploring how all cancer-related costs came into play in each state. 
The study revealed that where you live plays a large role in how much money you lose due to a cancer diagnosis, as those in the South were hit considerably harder than those in the Northeast and West.
Kentucky residents took the biggest hit to their earnings, with cancer patients in the state losing over $35 million per 100,000 residents, while those in Utah came out on top in this category, losing under $20 million per 100,000 residents. 
The researchers also discovered that different types of cancers affected patients' bottom lines differently. 
Pancreatic cancer and female breast cancer were at the bottom of the list, costing patients $6.1 billion and $6.2 billion in earnings, respectively, while lung cancer was the most expensive condition to manage, costing cancer patients over $21 billion. 
Though the researchers examined just one year's worth of data, the results proved just how costly cancer can be to consumers' overall quality of life and their bank accounts.
"Years of life lost and lost earnings were high for many cancers for where there are modifiable risk factors and effective screening and treatment, which suggests that a substantial proportion of our current national mortality burden is potentially avoidable," said researcher Dr. Farhad Islami. "Applying comprehensive cancer prevention interventions and ensuring equitable access to high-quality care across all states could reduce the burden of cancer and associated geographic and other differences in the country." 
Struggling with money
Though the cancer death rate is on the decline as of late, a recent study found that the disease often leaves young people struggling with debt and job prospects.  
The researchers found that not only do cancer patients struggle with specific tasks at work upon returning after treatment, but the financial burden can send some patients into bankruptcy and leave others with large loans. 
"The results of this study are important because they describe the challenges faced by adolescent and young adults during and after cancer treatment that could uniquely impact both educational and work-related opportunities," said researcher Betsy Risendal, PhD.