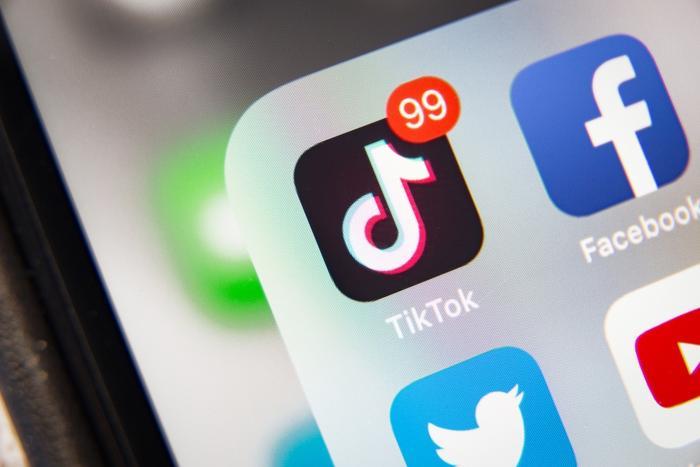 Young people seem to love the TikTok app, but two Republican lawmakers say it has no place in the U.S. government workplace.
Senators Josh Hawley of Missouri and Rick Scott of Florida have introduced legislation that seeks to ban employees at the State Department and Department of Homeland Security from accessing the app on official government devices.
"TikTok is owned by a Chinese company that includes Chinese Communist Party members on its board, and it is required by law to share user data with Beijing," Hawley said. " As many of our federal agencies have already recognized, TikTok is a major security risk to the United States, and it has no place on government devices."
TikTok is a platform for the display of short videos. Scott said that when government employees access TikTok on government devices, it poses a threat to national security. 
TikTok is very popular among American teenagers, but its use among middle-aged government employees has yet to be demonstrated. In 2019, the company said its 26.5 million monthly active users in the U.S. averaged in age between 16 and 24.
But the app came under closer U.S. government scrutiny last year after its parent company spent $1 billion to acquire the U.S. social media app Musical.ly.
'Concern unfounded'
A spokesman for TikTok dismissed the legislation, saying the lawmakers' concerns are unfounded. The company said it plans to open a "transparency center" in the U.S. to give technology experts better insight into the company's privacy practices.
In December, TikTok was accused of gathering American users' data and transferring it to servers in China. The company vigorously denied the charges. A month earlier, the U.S. Army said it would launch a security assessment of TikTok with the aim of allaying concerns raised by Sen. Chuck Schumer (D - NY) and other officials.
"National security experts have raised concerns about TikTok's collection and handling of user data, including user content and communications, IP addresses, location-related data, metadata, and other sensitive personal information," Schumer wrote in a November 7 letter to Army Secretary Ryan McCarthy.
TikTok says it doesn't store user data in Chinese servers. Rather, it says it stores all U.S. user data in the U.S., with backups in Singapore.