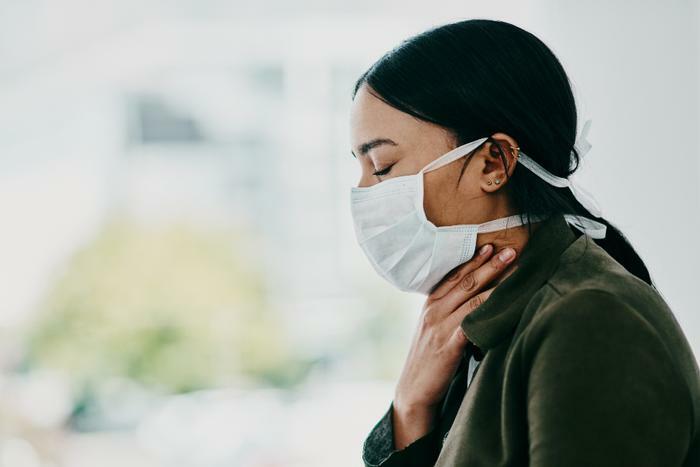 While some health experts say the emergence of the COVID-19 Delta variant may soon lead to a spike in deaths, researchers say severe cases of the virus may not be the only cause for concern. 
Researchers from the University of Zurich say over a quarter of people who were infected with COVID-19 in 2020 reported feeling lingering symptoms up to eight months after they were first diagnosed. They say the existence of long-term physical and mental health problems could put a strain on health care systems around the world. 
"These findings underline the need for the timely planning of healthcare resources and services tailored to the needs of individuals suffering from post-COVID-19 syndrome," the researchers stated.
Lingering symptoms
The researchers came to their conclusions after analyzing health outcomes in 431 participants who tested positive for COVID-19 between February 2020, and August 2020, and were part of a contact tracing system in Switzerland. Several months after each person's diagnosis, they completed an online questionnaire about their health.
The researchers found that 26% of the participants reported not feeling fully recovered 6-8 months after they were infected with COVID-19. Just over half (55%) said they still felt symptoms of fatigue, a quarter experienced shortness of breath, and just over a quarter (26%) had symptoms of depression.
Researchers are currently working on solutions for people with lingering COVID-19 symptoms. In late June, researchers were able to mix two monoclonal antibodies to help cure the longest known coronavirus case, which had lasted nearly 300 days. While the treatment has not been approved, the success could inspire future innovations that will help others who still suffer from COVID-19 long after they have recovered from more acute symptoms.