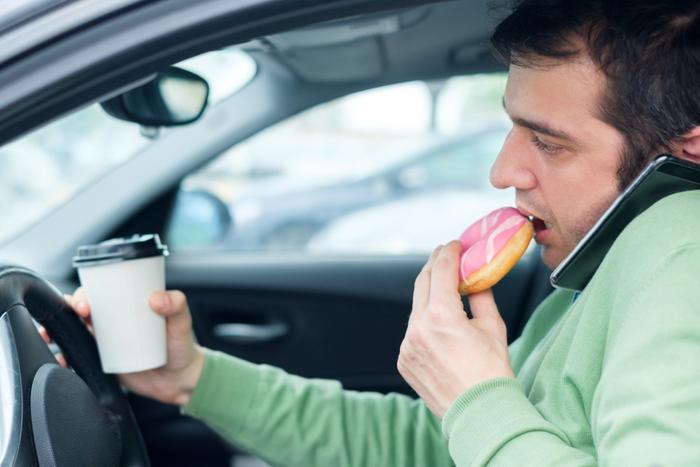 Commuting to work every day can be tiring and stressful for many consumers, but a new study shows that it could also be fatal for some people.
Researchers found that obese consumers who commute via car are over 30 percent more likely to die early from all causes when compared to those who have a lower body mass index (BMI) and are considered "active" commuters, meaning they walk or bike to work.
"Our findings, if causal, suggest that people with overweight or obesity could potentially decrease the risk of premature mortality if they engage in active commuting," the authors wrote.
Prioritizing health
The researchers were curious to see how different kinds of commuting affected consumers' health, so they utilized the U.K. Biobank to identify any possible patterns.
Using information from over 160,000 participants between the ages of 37 and 73 years old, the researchers evaluated all of the participants' current BMI scores, as well as how they got to work every day -- whether it be by walking, biking, driving, or a mix of walking and biking.
All participants were re-evaluated at around the five-year mark, and the researchers monitored their health. Particular attention was paid to those who needed hospital attention due to heart disease, died due to heart disease, and died from any cause.
The researchers found that the group of participants who had the highest BMIs and drove to work each day were the most likely to have health complications at the end of the study. The study revealed that this group was nearly 60 percent more likely to develop a heart condition and two times as likely to die due to heart disease. Overall, this group was over 30 percent more likely to die prematurely from all causes.
Past Biobank research has shown that active commuting reduces the risk of premature death and heart disease by 50 percent, and this most recent study found that that extra bit of physical activity can be incredibly beneficial to consumers' health.
Though active, overweight commuters were still over 80 percent more likely to develop heart disease; the risk of death for those who walked or cycled to work each day was about the same as those who didn't have obesity.
The researchers hope that these findings inspire consumers to incorporate more physical activity into their already existing day-to-day routines, as it could drastically improve their health.
"Regardless of your body weight, being physically active could partly reduce the excess risk associated with obesity," the researchers wrote. "However, compared to other forms of physical activity -- such as gyms and exercise classes -- active commuting can be implemented and fitted within our daily routines, often with no additional cost, but at the same time could increase our overall physical activity levels and therefore help to meet the current physical activity recommendations for health."
Staying active
For those looking to maintain a healthy weight, one recent study found that exercise is more crucial to a daily routine than diet. However, it can be difficult to devote tons of time to the gym or any exercise regimen, which is where several recent studies can help consumers in their quest to stay active and healthy.
While researchers from the University of Texas Southwestern Medical Center found that one workout can benefit the metabolism for up to two days later, another study found that short bursts of stair climbing can boost health.
And though high-intensity interval training (HIIT) has been known to help consumers shed weight faster, a new study found that day-to-day tasks like carrying groceries can improve physical fitness as well.
"Regular incidental activity that gets you huffing and puffing even for a few seconds has great promise for health," said researcher Emmanuel Stamatakis. "There is a lot of research telling us that any type of HIIT, irrespective of duration and number of repetitions is one of the most effective ways to rapidly improve fitness and cardiovascular health and [high-intensity incidental physical activity] works on the same idea."