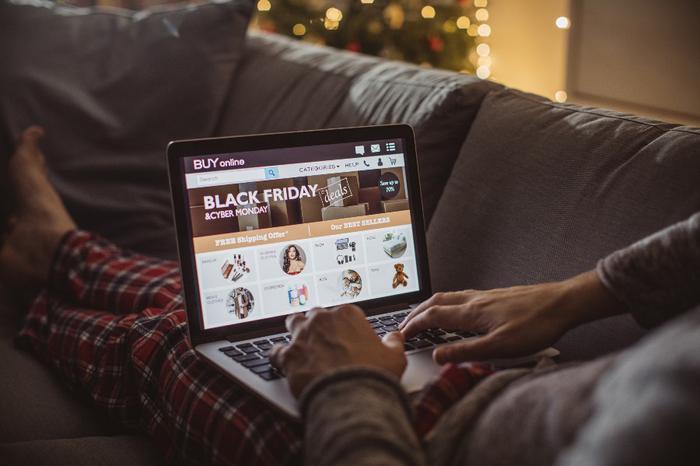 With the number of COVID-19 infections continuing to climb, a Deloitte poll has found that more than half of consumers (57 percent) are anxious about shopping in stores over the holidays. 
Deloitte conducted the survey between October and early November and found that the percentage of consumers who are anxious about shopping in stores has only increased since September. Deloitte officials said the figure is likely even higher now.
"My guess is that percentage is probably even higher now," said Rod Sides, Deloitte vice chairman and U.S. leader for retail, wholesale and distribution. The pandemic is "driving folks online and changing behavior," he said.
Deloitte said consumer anxiety stemming from the health crisis is likely to fuel an increase in online spending this holiday shopping season. Sixty-one percent of consumers are planning to shop online this Black Friday, according to the poll. 
Shaping shopping behaviors
Although the days following Thanksgiving are typically big days for group shopping trips, Deloitte found that this year is likely to be different. Around 60 percent of consumers said they're either "unsure" or "have no plans" to shop with family and friends this week. 
"We're not going to have a meaningful vaccine rollout, even with the great news this week, in time to have people feel comfortable from a holiday perspective," Sides said. "So I think this one is going to turn out to be predominantly online."
Nearly two-thirds of consumers (74 percent) said they plan to shop online during the week of Thanksgiving in order to avoid crowds, according to the survey. That's up from 62 percent a year ago. 
The poll results come as health officials urge Americans to avoid traveling and mingling with people outside of their household this Thanksgiving holiday period. The U.S. has reported a million new cases of COVID-19 per week for the past few weeks.   
Aware of the health risks of shopping in stores, a number of retailers have already started rolling out Black Friday-like deals. Walmart has planned three Black Friday-esque shopping events, and Target's Black Friday sales have been going on for weeks now. Other retailers that have launched early deals in stores and on their websites include Macy's, Dick's Sporting Goods, and Best Buy.