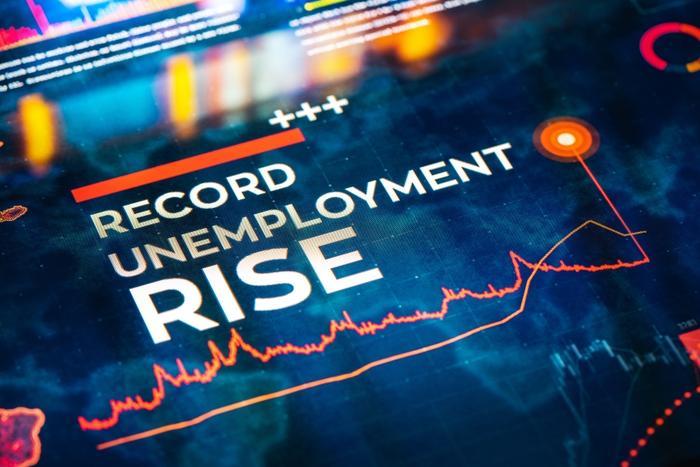 The Labor Department reports that there were 4.4 million initial claims for unemployment benefits in the last week, meaning more than 26 million people have been thrown out of work since the economy went into shutdown mode. That more than wipes out the total number of jobs created since the Great Recession.
Even though it's a staggering number, unemployment claims have declined from their record highs during the first two weeks of the shutdown. The latest number is a decline of 810,000 from the previous week.
However, the four-week moving average was 5,786,500, an increase of 280,000 from the previous week's revised average. The advance seasonally adjusted insured unemployment rate was 11.0 percent for the week ending April 11, an increase of 2.8 percentage points from the previous week's unrevised rate. 
"This marks the highest level of the seasonally adjusted insured unemployment rate in the history of the seasonally adjusted series," the Labor Department said in a release.
Unprecedented job losses
Most economists agree that the nation has never experienced anything like this before, not even during the Great Depression, which lasted more than a decade.
"The U.S. economy is hemorrhaging jobs at a pace and scale never before recorded," Scott Anderson, chief economist at Bank of the West in San Francisco, told Reuters. "It compares to a natural disaster on a national scale."
The job losses have been uneven across industry sectors. While jobs in services and entertainment have disappeared, businesses considered essential have remained open and have been on a hiring spree.
Amazon has announced plans to increase its payroll by 100,000 employees, especially in warehouses, to handle the crush of orders. Brick and mortar retailers like Walmart and Kroger are also trying to increase staff.
And while businesses like airlines and hotels have seen demand evaporate overnight, Target's business is booming. The company reported Thursday that same-store sales increased 7 percent since February 2, due largely to a surge in online orders.