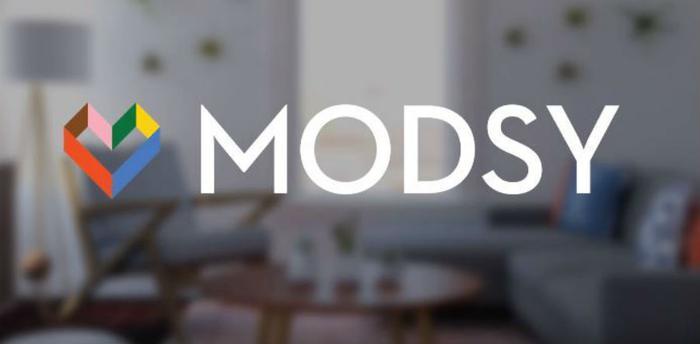 Struggling to envision the potential in your space? Stuck in a design rut? Seeking the advice of a professional interior designer may be easier -- and more affordable -- than you think.
In fact, consumers don't have to go further than their computers in order to tap into the wisdom of design experts. As we previously reported, digital decorating services like Laurel & Wolf and Havenly are making it easier than ever for consumers to transform their homes into getaways worthy of a magazine spread.
Now, a new home design service called Modsy is taking the concept of online interior design services a step further than its competitors. Since its soft launch in 2015, the company has garnered nearly $12 million in funding and has become a viable alternative to hiring a pro or spending hours perusing Pinterest.
Interior design meets e-commerce
The company harnesses the power of augmented and virtual reality to give consumers a 3D peek at what their space could look like decked out in stylist-chosen furnishings, wall art, and accessories.
Once you've set a budget and sent a few photos of your home, Modsy will get to work creating a 3D rendering of your home. Modsy bases its furniture and decor suggestions on your unique style, as determined by a style quiz.
After receiving your 3D rendering, the next step is to bring your stylist's vision to life. Consumers can choose which furnishings they would like to buy and purchase them straight from Modsy's website. Items featured in Modsy's designs are from more than 100 retailers, including West Elm, Pottery, Anthropologie, CB2, and Target.
Buying with confidence
"We essentially let people shop from a digital catalog of their own homes," co-founder and CEO Shanna Tellerman told SFGate. "Being able to visualize things in your home is a leapfrog in how to buy furniture."
The ability to see exactly what an expensive piece of furniture would look like in a particular space could give consumers the confidence to move forward with their purchase, Tellerman says.
Modsy's services start at $99 per room. For $299, consumers can get the Premium package, which includes 360-degree views of your rooms as well as access to phone and email support. Both services include interactive furniture swapping tools and the ability to speak to a stylist.