---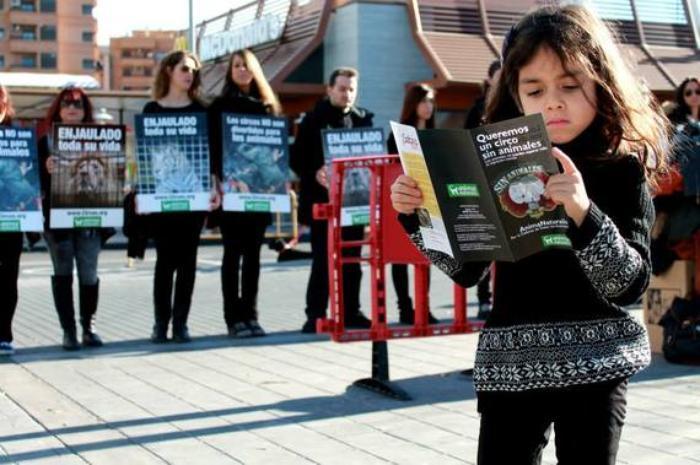 In Mexico a federal ban on circuses that was pushed by the country's Green Party and the conservative National Action Party (PAN) is set to go into effect in July.
Mexico's Congress passed a bill outlawing circuses with animals across the entire country this past Thursday. That was the same day that Ringling Brothers announced its plan to exclude elephants from its roster by 2018. The Ringling Bros. and Barnum & Bailey Circus won't come to Mexico this year because of the bans.
It all started on a local level. The federal legislation is the culmination of a series of legal changes in the last year that saw Mexico City and 12 of Mexico's 31 states prohibit circuses with animals. Mexico will be the tenth country to have passed nationwide bans on animal circuses nationwide.
As in the United States, animal activists have been relentless. The organization Anima Naturalis Mexico has led demonstrations, political lobbying, and educational campaigns to create greater awareness of how circus animals are treated in Mexico. People for the Ethical Treatment of Animals (PETA) recruited a popular Mexican actress, Kate del Castillo, who appeared on a video that showed baby circus elephants being tied up, beaten and chained to concrete floors.
What now?
But Armando Cedeno, the head of Mexico's circus owners association, fears that many of the animals will be put down because there were no provisions in the law that specified what should happen to them.
This encompasses not only elephants but also lions, tigers, zebras and every other animal that has been involved with a circus. Food and care for these animals can cost up to $100 a day. There are 200 circuses in Mexico that have permits so the number of animals effected by this could be large. Cedeno thinks that at least 10 percent of the country's circuses already have closed because of the ban.
The new law requires circuses to submit lists of the animals they possess, and it would be made available to zoos interested in taking the animals. But with Mexico's public zoos strapped for cash, it is unclear whether they can take any of the circus animals or how much they could pay for them.
The hope is that the circus will survive without animals and a "New Age" circus is emerging with animals that are robots. They still have an elephant that puts its foot up on a ball but the elephant is a robot. People can still fly off of trapezes and walk through rings of fire. Vegas has done pretty well with Cirque du Soleil which is a human circus of sorts.
Ironically as Mexico bans circuses there is still no law banning cock fighting or bull fighting which are extremely abusive to the animal.
---