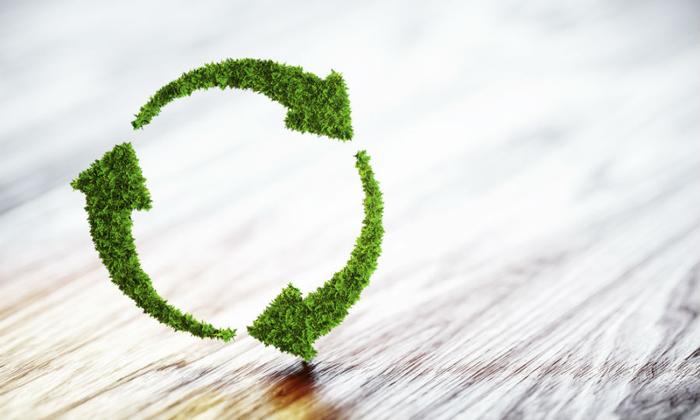 More retailers than ever are taking measures to curb their negative impact on the environment and win over eco-minded consumers. McDonald's and Starbucks are the latest chains to announce new initiatives to make their franchises greener.
McDonald's has pledged to reduce greenhouse gas emissions at its restaurant and office locations by 36 percent from its 2015 numbers by 2030. The company claims the endeavor will prevent 150 million metric tons of greenhouse gas emissions.
The chain has promised to start using LED lighting, make kitchen equipment more energy-efficient, switch to more sustainable packaging, and "prioritize action" on beef products.
"To create a better future for our planet, we must all get involved. McDonald's is doing its part by setting this ambitious goal to reduce greenhouse gas emissions to address the challenge of global climate change," said CEO Steve Easterbrook.
"To meet this goal, we will source our food responsibly, promote renewable energy and use it efficiently, and reduce waste and increase recycling."
At the start of the year, McDonald's announced that all of its packaging will be made from renewable, recycled, or certified sources by 2025.
Starbucks developing a greener coffee cup
McDonald's pledge to shrink its carbon footprint came the same day Starbucks announced that it's making a $10 million commitment to develop a greener coffee cup that is fully recyclable and compostable.
Starbucks' paper cups are currently manufactured with 10 percent post-consumer recycled fiber, but the company says it wants to do better.
The $10-million NextGen Cup Challenge initiative (in partnership with Closed Loop Partners' Center for the Circular Economy) will award grants to inventors who can create a fully recyclable cup.
"This is the first step in the development of a global end-to-end solution that would allow cups around the world to be diverted from landfills and composted or given a second life as another cup, napkin or even a chair – anything that can use recycled material," Starbucks said.
Earlier this year, Dunkin Donuts also announced plans to introduce a greener coffee cup. The company said it would keep 1 billion cups out of landfills by the year 2020 by switching from its traditional foam cups to paper cups at all of its locations around the world.