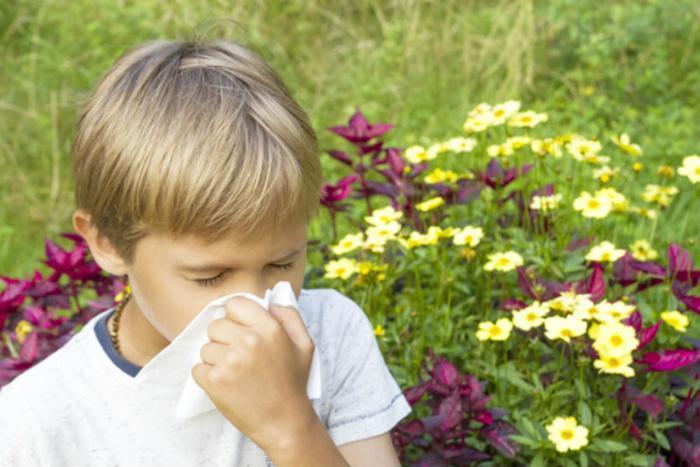 Asthma and allergies are common among young kids. While the symptoms of these conditions are troublesome enough, a new study found that they could be an indicator of other medical concerns. 
According to researchers from the University of Gothenburg, children who struggle with allergies and asthma could be at an increased risk of developing irritable bowel syndrome (IBS). 
"The associations found in this large study suggest that there's a shared pathophysiology between common allergy-related diseases and adolescent irritable bowel syndrome," said researcher Dr. Jessica Sjölund. "We knew that allergy and immune dysregulation had been suggested to play a role in the development of irritable bowel syndrome, but previous studies on allergy-related diseases and irritable bowel syndrome are contradictory."
Identifying the health risks
The researchers had over 2,700 kids and their parents participate in the study, which followed the children's health outcomes from birth through the time they turned 16. Several times over the course of the study, parents were asked to complete questionnaires that assessed their child's asthma and allergy-related symptoms. When the children turned 16, they completed the Questionnaire on Pediatric Gastrointestinal Symptoms to determine if and how allergies and asthma were connected to IBS. 
The researchers learned that those who struggled with asthma and food allergies were at an increased risk of developing the condition. The study revealed that more than 40 percent of kids who had IBS at the 16-year-old check-in had reported having food sensitivity during adolescence. Those with asthma were nearly twice as likely to develop IBS compared to those without the respiratory condition. 
Moving forward, the researchers hope that these findings inspire more specific treatment options for young people with IBS and encourage health care providers to assess kids' mental and emotional well-being. 
"Even though functional gastrointestinal disorders are common, many patients are, unfortunately, negatively stigmatized and labeled," said researcher Hans Törnblom. "The fact that many IBS sufferers do not seek medical advice should be of great concern. As well as dedicating resources to improve the physical elements of living with disorders like IBS, care and investment must be committed to providing psychological and emotional support for patients so they are comfortable in seeking medical advice."