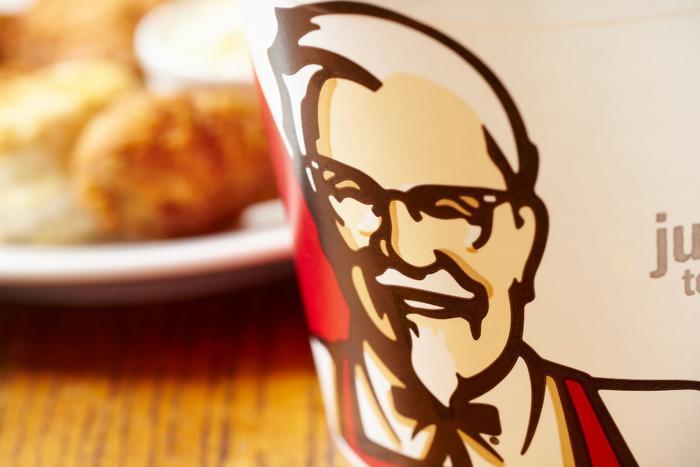 Burger chains have their plant-based burgers. Soon, KFC will serve up chicken-like nuggets using a 3D printer, calling it "meat of the future."
To create its new product, KFC is partnering with Russia-based the 3D Bioprinting Solutions research laboratory, which is developing "additive bioprinting technology." The printer will combine chicken cells with plant material to create a product that KFC says will reproduce the taste and texture of chicken meat but will involve no animals in the process. 
While the Russian firm will provide the technology, KFC said it will provide all of the necessary ingredients, such as breading and spices, to make the product taste like KFC chicken. 
"At the moment, there are no other methods available on the market that could allow the creation of such complex products from animal cells," KFC said in a press release.
The Burger King example
The success of Burger King's Impossible Whopper was apparently not lost on the executives at KFC. The company says its laboratory-produced chicken nugget project is motivated by the growing trend of more healthy and nutritious fast-food fare. The company expects to unveil its new product this fall in Moscow.
Yusef Khesuani, co-founder and managing partner of 3D Bioprinting Solutions, says 3D bioprinting technologies are already widely used to create medicine. Creating food, he says, is the next logical step. 
"In the future, the rapid development of such technologies will allow us to make 3D-printed meat products more accessible and we are hoping that the technology created as a result of our cooperation with KFC will help accelerate the launch of cell-based meat products on the market," he said.
Monitoring trends
As for KFC, it says it is closely monitoring the latest trends and innovations and trying to introduce advanced technologies to its restaurant networks. Raisa Polyakova, general manager of KFC Russia & CIS, says "crafted" meat products are the next step in the development of KFC's "restaurant of the future" concept. 
"Our experiment in testing 3D bioprinting technology to create chicken products can also help address several looming global problems," Polyakova said. "We are glad to contribute to its development and are working to make it available to thousands of people in Russia and, if possible, around the world."
According to a study by the American Environmental Science & Technology Journal, growing meat from cells has "minimal negative impact" on the environment and uses about half the energy required to produce farm-based meat.