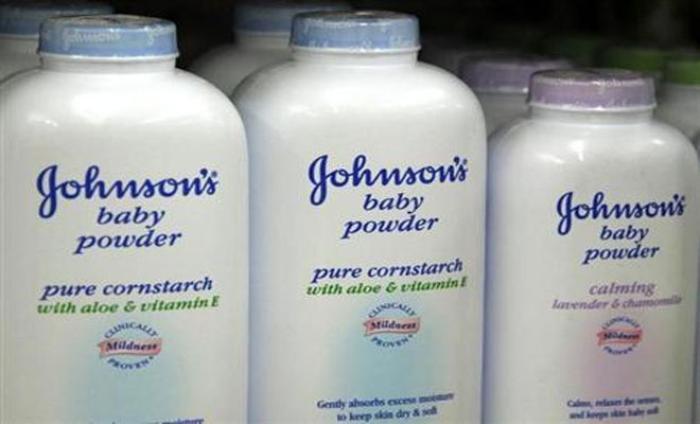 Just over a year ago, a South Dakota woman was awarded $55 million after a jury decided that the Johnson & Johnson Baby Powder she used for years caused her to develop ovarian cancer. It was the second major blow to the company in recent months, as another jury had awarded $72 million to the family of an Alabama woman who had died of cancer after regularly using Johnson & Johnson talcum powder.
Now, yet another lawsuit against the company has found success. On Thursday, a jury awarded $110.5 million to a Virginia woman who also used the company's talcum-based products, according to BBC News. The suit alleged that plaintiff Lois Slemp developed cancer after using Johnson & Johnson's Baby Powder and Shower to Shower Powder for four decades.
"Once again, we've shown that these companies ignored the scientific evidence and continue to deny their responsibilities to the women of America," said attorney Ted Meadows.
"Possibly carcinogenic"
Despite its legal losses, Johnson & Johnson maintains that its feminine hygiene products are safe to use; however, numerous studies have tied talcum powder to increased cancer risk. Researchers point out that the mineral talc contains asbestos, which is known to cause cancer, but the asbestos-free talc that many companies use has yielded mixed results.
A study conducted in 1982 found that women who used talc-based products around their genitals had a 92% increased risk of ovarian cancer, but industry experts argue that many studies such as these are biased because they rely only on estimations from consumers about how much talc they were exposed to over many years.
The lack of conclusive evidence resulted in the International Agency for Research on Cancer to classify talc use on genitals as "possibly carcinogenic" in 2006.
More litigation to come
Johnson & Johnson officials stated that they would be appealing the decision made on Thursday. In the past year, it has lost three similar verdicts while winning only one in March. Reuters reports that the company faces as many as 2,400 lawsuits over its talc-based products.
"We are preparing for additional trials this year and we continue to defend the safety of Johnson's Baby Powder. . . We deeply sympathize with the women and families impacted by ovarian cancer," the company said in a statement.
If the verdict stands, the company will pay $5.4 million in compensatory damages and $105 million in punitive damages.