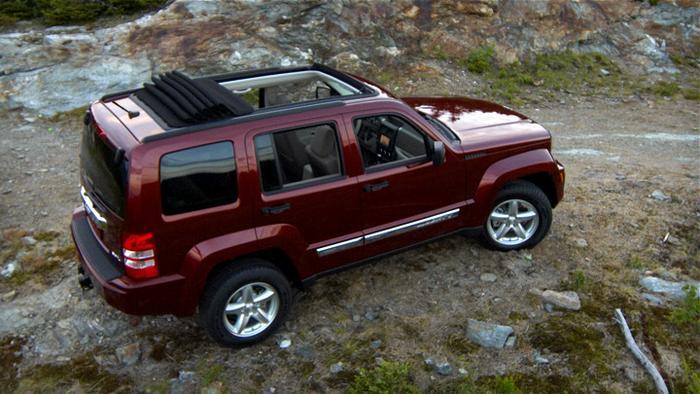 It's always nice to go for a drive on a warm summer's day and feel the wind in your hair, assuming you have hair, but the price you pay can often be measured in noise, moisture and other annoyances.
Convertibles of all types are notoriously bothersome but sometimes you wind up putting up with the drawbacks of a convertible without getting all the benefits. Take the 2008 Jeep Liberty, for example.
Although now discontinued, there are still plenty of these 4x4s out there with the SkySlider roof option. The SkySlider is basically a flexible top that you can slide open on a warm day but owners say it's noisy, prone to leaks and sometimes feels like it's about to fly off.
A consumer named Melissa wrote to us recently about her Liberty. "I have had this top replaced on my Jeep. I went to let the top back and it got off track again. I think something needs to be done about these roofs. ... It could fly off and accidently kill someone or hurt someone."
"I brought this car because I liked the roof on it. I don't feel like I should be afraid to try and open the roof and hope it doesn't go off track," she said. "It cost a lot of money to have this top replaced and people don't have that type of money to keep replacing a roof."
She's not alone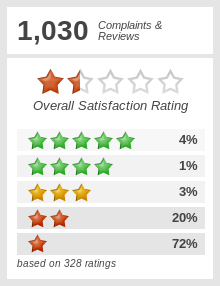 Melissa's not the only one who's unhappy. Websites are full of similar complaints and the National Highway Traffic Safety Administration(NHTSA) has received 158 complaints about this and other problems with the 2008 Liberty.
In one NHTSA complaint, a Jeep owner said the SkySlider malfunctioned and failed to close. The dealer said the track that the top slides on needed to be replaced.
"The SkySlider roof on our 2008 Jeep Liberty 4x4 is very noisy at driving speeds or on windy days and as many other owners with this option have stated, the roof does not close all the way," said another consumer who complained to NHTSA. "I have to manually lock it back into the closed position. It doesn't open properly either. ... It could be a safety issue if it blew open while driving."
Like Melissa, many consumers have the problem fixed only to have it recur, sometimes repeatedly. One Jeep owner told NHTSA that while driving about 60 miles per hour, water leaked in through the SkySlider and allowed air to rush into the vehicle.
A dealer "diagnosed that the structure of the roof was defective," the complaint said. It was replaced but the problem recurred three times since then.
As the complaints indicate, it's a problem that has been around since the first 2008 models hit the bricks and continues to this day. Back in 2008, owners discussed the problem on Edmunds.com and a forum moderator named Gilbert offered his diagnosis:
In my own informal evaluation of the issue I think that I have isolated the cause of the issue. As you know, bordering the SkySlider roof there is a thick rubber seal that protrudes approximately an inch above the roof itself. If you manipulate the seal you'll note that it is not actually attached to the car. That is to say that the part that of the rubber seal that makes contact with the metal roof of the car is not "glued" down.
That seems like as good an explanation as any but doesn't really do anything to solve the problem. Nor does NHTSA appear likely to take any action, since it has been letting the complaints pile up for years.
The Jeeps are, of course, out of warranty by now so it's unlikely there'll be any help from the manufacturer. And given Fiat/Chrysler's refusal to recall Jeep models allegedly prone to burst into flames in rear-end collisions and NHTSA's unwillingness or inability to force the issue, there doesn't seem to be much hope that anyone will come to the aid of Melissa and her fellow Jeep owners.