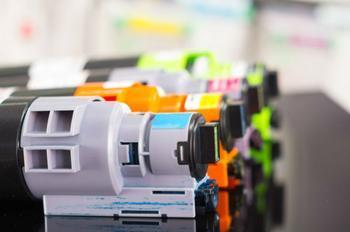 Small businesses and non-profits are frequent targets of scam artists, including "toner pirates," who trick employees into paying invoices for exorbitantly priced printer toner.
Iowa Attorney General Tom Miller has begun cracking down on the practice and last week sued three companies for allegedly preying on libraries, care facilities and others.
Miller said the companies called libraries, care facilities, and other companies and tricked them into paying large sums for photocopier toner that was never really ordered.
The three companies – Central Supply Solutions, Elite Supplies, and Central Supply Center – purportedly told victims that they were the regular toner suppliers in order to get a foothold. After gaining information on the company's copier through cold calls, the scammers would send an invoice about an order that was never actually placed.
The employees, not wanting to cause a fuss, often paid hundreds for supplies that were actually much cheaper.
"Offices with staff changes may be the most vulnerable to this scheme. We've seen complaints where a new employee assumes he or she is dealing with an established supply arrangement, and gets charged $400 to $500 for about $60 worth of toner," said Miller.
What to do
Miller's lawsuit seeks a permanent injunction against the three companies and their owners. Additionally, the suit will seek to impose civil penalties and provide refunds to victims of the scam.
In order to avoid similar cons, Miller advises that companies inform new employees, and remind old ones, about the possibility of the scam. Businesses can also tape warnings near their copier to warn employees not to give out information over the phone and to report any calls that request it.