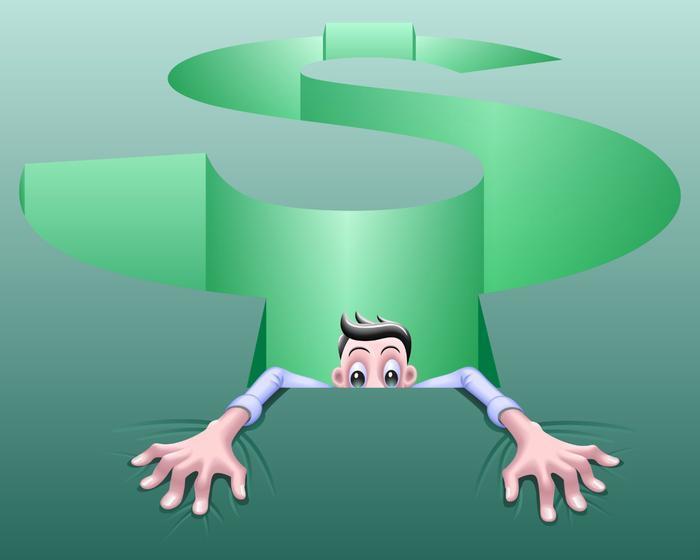 The U.S. inflation rate, as measured by the Consumer Price Index (CPI) has been tame for years. In fact, Federal Reserve chairmen going back to Alan Greenspan have worried about deflation (falling prices) as much or more than they have about rising prices.
But strangely enough, while inflation has been relatively flat, the real cost of living for the average consumer has been going up. How can this be?
The CPI tracks a wide range of goods and services and, when you average them out, you're left with a very low inflation rate. The inflation rate for 2013 was 1.5%. In 2012 it was 2.1%.
Since 2004 the total inflation rate, measured by CPI, is 21.2%, averaging out to 2.12% per year. You have to agree that's a pretty modest rate of inflation.
But as every consumer knows, the real cost of living seems to have gone up a lot faster. We'll demonstrate that by looking at three key costs almost all consumers must pay – gasoline, food and housing.
Gasoline
In January 2005 the average price of gasoline in the U.S. was around $1.78 a gallon, according to the U.S. Energy Information Administration. But after years of being fairly stable, prices at the pump began to rise throughout 2005.
At the end of August 2005 Hurricane Katrina struck the Gulf Coast with devastating force, knocking several refineries off line for several weeks. Suddenly there was a gasoline shortage and prices skyrocketed.
By early September the national average price of gasoline was over $3 a gallon, but had fallen to $2.15 by the end of December, when the Gulf refineries were back in operation. That's where we'll begin to measure the price rise.
Leaving aside the fact that since 2005 the price of gasoline has surged to near – and beyond – $4 a gallon from time to time, today the price, as measured by the AAA Fuel Gauge Survey, is $3.68 per gallon. That's an increase of $1.53 over the last 8 years.
Put another way the price at the pump has risen more than 71% over eight years. That works out to an increase of 8.8% per year, at a time when the official inflation rate was 2.12%.
Food costs
Now, let's look at food costs. Like gasoline, the price of food has been volatile since 2005, rising 6.1% in 2008 and 4.6% in 2011, according to the Agriculture Department's Economic Research Service (ERS).
According to USDA the average price of choice grade beef was $4.20 a pound in 2005. By February of 2014 it had risen to $5.28, up $1.08 in a little over 8 years.
That works out to 25.7%, a average or 3.2% per year.
Shelter
To look at the cost of housing we need to analyze both home prices and rents. The sale price of the average home has been steadily rising since 2011 and, to be honest, almost all economists see that as a good thing.
The housing crash left millions who bought at the top of the market owing more than their homes were worth. As home prices rise it helps to restore lost equity. For those who are buying, historically low interest rates help to offset the rise in prices.
But in the post-crash environment it has been much harder to qualify for a mortgage, so many people who would ordinarily buy a home are renting instead. Because of this increased demand, rents have been rising rapidly.
Rents vary widely market to market so when you look at the national average, it appears relatively stable. The national average rent was $881 in 2005 and had risen just $56 by 2012.
But residents of certain areas have faced much stiffer rent increases. The U.S. Census Bureau measures rents by how they impact a household's budget.
Burdened renters
In April 2013 the Census Bureau estimated that more than 44% of renting households had housing costs that consumed 35% or more of their income, placing them in the category of "burdened renters."
The Redding, Calif., metro had the largest percentage of burdened renters at 61.2%.
Which brings us to consumers' ability to handle these rapidly-rising prices. While these costs that nearly everyone has to pay have been climbing, consumers' incomes have been growing at a much slower pace, or not at all.
In fact the Census Bureau reports median household money income in the U.S. was $51,000 in 2012, not statistically different from 2011, in real terms.