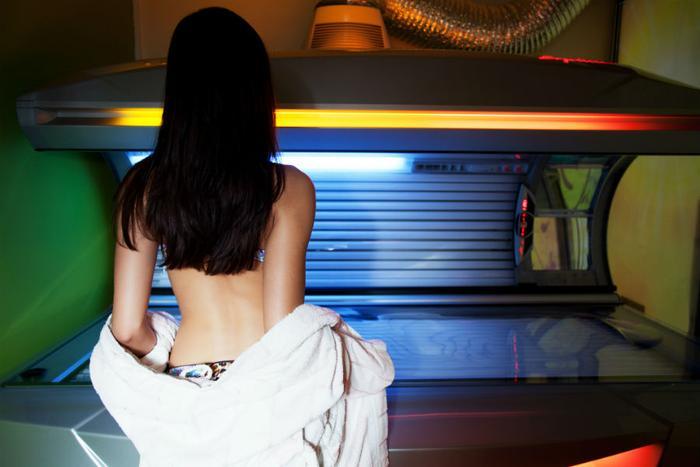 Earlier this year, researchers discovered how tanning salons' promotional packages and discount deals were great marketing strategies to attract young customers. 
According to researchers from the University of Connecticut, many gyms are also becoming major outlets for indoor tanning, and that may not be good for consumers' health.
"Gyms appear to be the new tanning salons," said researcher Sherry Pagoto. "This is surprising because our sense had been that the tanning industry was on the decline. However, it appears that the industry is just moving tanning beds into novel environments -- with gyms being the most common." 
Exercise-related discounts
The researchers chose three of the biggest gym chains across the country to conduct their study -- Planet Fitness, Anytime Fitness, and Gold's Gym. 
Over 1,700 locations responded to the researchers' survey regarding their tanning offerings, despite having nearly 2,000 locations combined in operation around the country. According to Pagoto, the researchers conducted this study after discovering the high incidence of skin cancer among frequent exercisers, and the findings could point to why this is the case. 
Of the gyms that were surveyed, nearly 80 percent had tanning beds. Planet Fitness offered customers the greatest chance to tan among the three chains, though the company recently reported it had dropped free tanning from its promotional offerings. 
"Because people associate gyms with health, gyms are essentially putting a 'health halo' on tanning beds," said Pagoto. "The public health community has been trying to communicate the message to the public that tanning beds are not safe or healthy, but gyms with tanning beds are obstructing that message." 
Doing the research
Though the researchers found that these gym chains had a combined 4,660 tanning beds among them, further research revealed that it can be easy to avoid indoor tanning beds at the gym. 
While this study was focused on Planet Fitness, Gold's Gym, and Anytime Fitness, there are other nationwide gym chains, including both LA Fitness and 24-Hour Fitness, that have avoided such trends to focus strictly on exercise, health, and wellness. 
"The good news is that there are gym chains that do not include tanning beds in their business model, and so consumers have a choice," Pagoto explained. "I just have to question the motivation of any gym that uses a carcinogen to lure members. Is their priority really my health? Regardless of whether a consumer uses tanning beds, they should take pause when considering their choice of gym."