---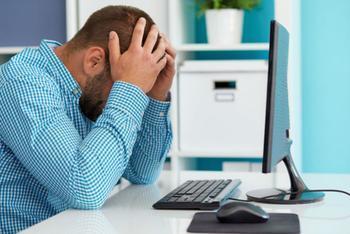 In the wake of the Recession, Millennials continue to face economic challenges that hamper their career hopes. 
A new survey by EY, a professional services company, and the Economic Innovation Group, a policy and advocacy group, finds that the generation has been working hard to strike a balance between their hopes and their reality.
Millennials understand that hard work is the best way to overcome hurdles such as student debt, but their lack of confidence in American institutions is causing many to shy away from starting their own business or creating other opportunities for themselves.
Thoughts on higher education
Millennials are a well-educated bunch, but they don't share the same thoughts on higher education as those in generations before them.
The survey found that two-thirds of Millennials believe having an education can boost their efforts to get ahead, but only 49% believe the benefits of a college education are enough to outweigh the cost.
For many young people, higher education entails a great deal of financial risk. Fifty-two percent of 18- to 34-year olds will leave college saddled with student loan debt, which may damage their perceived career prospects. In the survey, 43% of respondents said student loan debt has limited their career options.
Not very entrepreneurial
Although 72% of Millennials agreed that entrepreneurship is vital to the national economy, 44% said they think the best way to advance their career is to stick with one company.
Millennials' hesitancy to start their own business can often be traced back to financial reasons. Low wages and student debt may lead many to opt for less risky career paths.
"When you're pessimistic and distrustful as a generation, you tend to do things that make you poorer as an economy. Choosing those risk-averse paths, because they're the ones with potentially the least downside, also caps your ability to grow," John Lettieri, co-founder and senior director for policy and strategy at EIG, told the Washington Post.
'Economically pessimistic'
Millennials may have a deep desire to get ahead in life, but the economic climate they were greeted by when they entered the workforce has led many to become skeptical of institutions and wary of making big leaps.  
"What the establishment doesn't understand is that in their minds, Millennials did all of the right things – they worked hard, got their education -- but they incurred huge amounts of debt and the job market they inherited hasn't rewarded any of these sacrifices," said EIG cofounder and executive director Steve Glickman
Now, says Glickman, "they are deeply concerned about their future."
---