---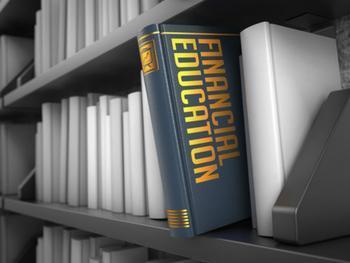 Because consumers easily get overwhelmed with credit card debt, along with everyday bills, many financial organizations have stepped up financial literacy efforts.
Consumers are encouraged to take courses in financial management, budgeting, and targeted savings. It appears to be paying off.
The National Foundation for Credit Counseling (NFCC) has studied consumers who went through a credit counseling program and those who didn't. An Ohio State study shows that those who received financial education did better in reducing levels of revolving and total debt, along with demonstrating better money management and financial confidence.
Compelling evidence
"Working together with financial institutions who support financial education, the NFCC Sharpen Your Financial Focus initiative has positively changed American consumers' knowledge and behaviors related to personal finance," Susan Keating, NFCC President and CEO, said in a statement. "The Ohio State University research team has provided the most compelling evidence that nonprofit financial education is a catalyst for specific changes that improve financial capability."
During the 18 months after going through the Sharpen Your Financial Focus course, consumers lowered their revolving debt by an average of $6,000 – $3,600 more than the group that didn't take the course. Those who went through the course lowered their total debt by nearly $9,000. Those who didn't take the course actually saw their debt increase.
Isolating the impact
Stephanie Moulton, an associate professor at Ohio State, says tracking several credit indicators over an 18 month period helped researchers isolate the impact that credit counseling had on the way consumers manage their finances.
"The significant reduction in debt among counseled clients holds even after accounting for these other events," she said.
Sixty-seven percent of the people going through the course said the Sharpen classes made a positive impact, helping them better manage their money. Sixty-eight percent said the courses helped them manage their money better and 70% said it improved financial confidence.
The U.S. government operates a financial literacy website, with tools and resouces to improve money management abilities. You can check it out here.
---