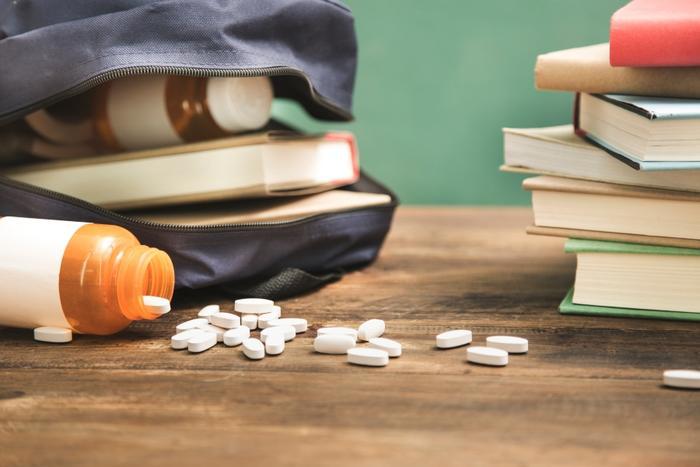 A new study from Michigan State University shows that high schoolers have many different sources they can turn to when it comes to obtaining prescription drugs. 
While the misuse and abuse of these drugs raises concerns on its own, the team says the findings are also worrisome because the misuse of prescription drugs is often associated with other mental health concerns or substance abuse issues. 
"These adolescents are most in need of intervention to address their substance use and any other medical and mental health issues," said researcher Ty Schepis. 
Knowing the numbers
The researchers completed two studies to gain a better understanding of young people's misuse of prescription drugs.
In the first study, the researchers analyzed over 18,500 high school students to gain insight into their attitudes about drugs and their behaviors around them. The students were specifically asked about stimulants, opioids, and tranquilizers. 
Of the students involved in this study, 11 percent reported misusing prescription drugs, with 44 percent of those same students reporting that they had more than one way to get their hands on the drugs when they wanted them. While some opted to take leftover drugs they found in their medicine cabinets, others bought them off of their peers at school. 
The second study focused on nearly 104,000 adolescents between the ages of 12 and 17, and the researchers aimed to discover how these young people were securing prescription drugs. 
The most common source for drugs in this study was getting them for free from friends or relatives, as this accounted for roughly 33 percent of the participants' misuse of drugs. Getting an opioid painkiller prescription from a doctor was the second highest source, with 24 percent of participants obtaining drugs this way. Buying drugs from others rounded out the list. 
These findings are certainly cause for concern, as having multiple avenues to secure prescription drugs for the wrong reasons has been proven to lead to substance use disorder in over 70 percent of young people. 
"The implications from these two studies could not be clearer," said researcher Sean Esteban McCabe. "Parents, public health experts, and clinicians must rally to address this problem. There is a critical need for clinical workforce training to support clinical and school-based education, screening, prevention, and early intervention."