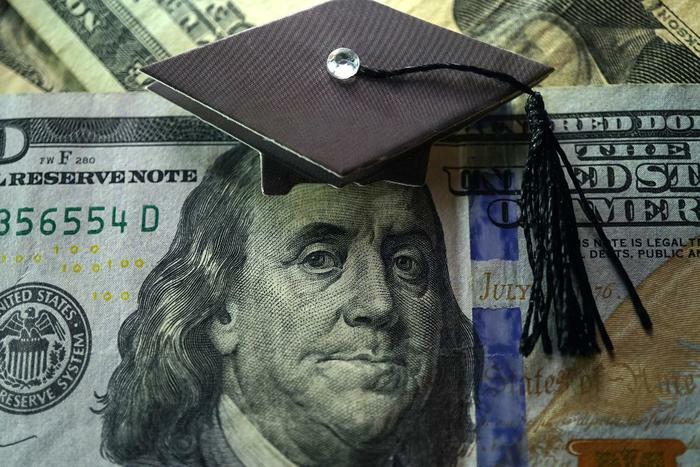 Students loan scam roasting on an open fire? Yep, 'tis the season, says the Federal Trade Commission (FTC). 
Now that the pause button is about to be lifted on student loan repayments, scammers are out in full force and leveraging any confusion about the program to their advantage. Unfortunately, time is on the scammers' side. 
Student loan repayments will officially begin again after January 31, 2022. However, scammers are using the time between now and then to call, text, and email loan borrowers in hopes of stealing money and personal information.
What a scam call sounds like
When ConsumerAffairs listened to a recording of what a scam call sounds like, it certainly sounds official – and urgent. 
"This message is from the Department of Education. All programs for student loan forgiveness will be stopped immediately. In order for you to qualify, you must apply in the next 24 hours or you will not be able to have your student loan payment reduced. Please contact us at 888-XXX-XXXX. Once again, you must get involved within the next 24 hours."
The FTC warns that scammers are mocking up their own version of official-looking federal agency seals and logos. If that happens, people should compare what they were sent with what the Department of Education actually uses as its logo.
What to do
The FTC says there are specific things a student loan borrower or anyone who receives a message like this should keep in mind. The agency advises consumers to:
Never pay an upfront fee. "It's illegal for companies to charge you before they help you. If you pay upfront to reduce or get rid of your student loan debt, you might not get any help — or your money back," said Emily Wu, an FTC Attorney. "Also, remember that there's nothing a company can do for you that you can't do yourself for free. And you never have to pay to get help from the Department of Education."

Never give out your Federal Student Aid (FSA) ID, your Social Security number, or other personal information to anyone who contacts you. If someone shares any sort of personal data with a scammer who is posing as student loan servicer, they can use that information to log into your account, change your contact information, and even divert your payments to them. Wu says that instead of giving out your FSA ID, call or contact your servicer directly.

Don't sign up for quick loan forgiveness. This is a big red flag in the eyes of the FTC. Scammers are known to tell victims that they can get rid of their loans – even before they know the details of their situation. They might also offer to enroll a person in a loan forgiveness program that they don't qualify for or say they can completely wipe out loans by disputing them. But, guess what? They can't.
Wu says the smartest thing someone can do when they get a call, email, or text message about a student loan is to contact the Department of Education directly at StudentAid.gov. Ask what you owe, when it's due, and go from there with the agency as your safety net.