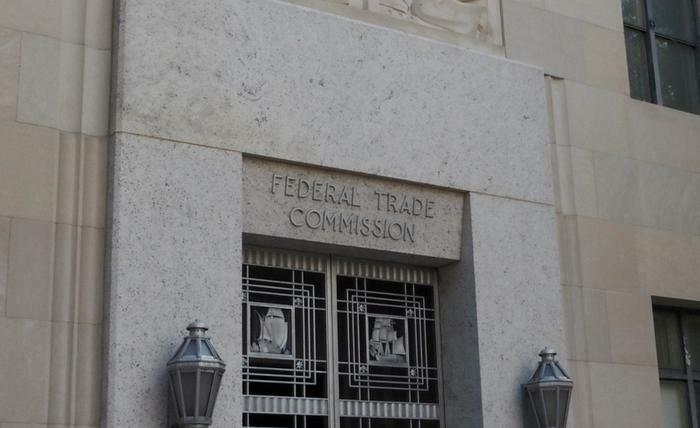 The Federal Trade Commission (FTC) has filed an administrative complaint against HomeAdvisor over allegations that the company misrepresented the quality and the source of project leads to businesses, as well as the odds that those leads would result in actual jobs.
The agency alleges that HomeAdvisor has been making false, misleading, or unsubstantiated claims about the quality and source of the leads the company sells to service providers since 2014. Those service providers include general contractors and small lawn care businesses that used the company's service to search for potential customers.
The HomeAdvisor model is dependent on gig economy workers who offer services like remodeling, cleaning services, and small appliance installation. Once service providers join HomeAdvisor's network and pay an annual membership fee, the company provides leads that service providers use to contact potential customers.
"Gig economy platforms should not use false claims and phony opportunities to prey on workers and small businesses," said Samuel Levine, Director of the FTC's Bureau of Consumer Protection. "Today's administrative complaint against HomeAdvisor shows that the FTC will use every tool in its toolbox to combat dishonest commercial practices."
Misrepresenting leads
The FTC accused HomeAdvisor of misrepresenting the quality of its leads to service providers by informing them that they had a higher chance of landing more home improvement jobs by using its system than its in-house data actually showed. Officials also alleged that HomeAdvisor possibly deceived service providers about the price of an optional one-month subscription to a software platform that HomeAdvisor pitched as an add-on to the leads it sold.
The FTC said service providers were told that they would get to use that platform for free for their first month with an annual membership package. In reality, the first month was not free and resulted in a package that cost $59.99 more than "properly informed" service providers might have otherwise paid.
The FTC stated that service providers ultimately wasted time following up on leads that were below the quality that HomeAdvisor guaranteed. They also allegedly wasted time seeking refunds from the company for those less-than-favorable leads.
In response to the FTC's accusations, an Angi spokesperson told ConsumerAffairs that the agency's claims were meritless and that it plans to "vigorously fight" the allegations.
"The FTC allegations against HomeAdvisor are based on a false narrative using a small handful of cherry picked, incomplete, and out-of-context recorded sales calls - to serve their agenda," the spokesperson said.
Consumer questions vetting of professionals
HomeAdvisor scores a very respectable 4.4 stars out of a possible 5 stars from ConsumerAffairs reviewers, but there were some instances in which the process fell apart for consumers.
"I was looking for someone to deliver and install mulch. A Google search gave me several options with 800 numbers and when I called all of them (3), they were all to Home Advisor," Deborah from Orlando stated in her ConsumerAffairs review. 
"Finally I gave my project information to Home Advisor and they gave me 4 pro referrals. I called all 4. Two (2) did not provide the service I wanted. One (1) did not return my calls. I did speak with one (1) landscaper and we engaged in text dialog about the project for a couple of weeks, including his availability and price. When I confirmed the quote and asked for a scheduled date, he stopped responding all together. When I asked him for the courtesy of a response whether he could do the job or not, nothing."
Deborah's said there appeared to be a lack of transparency on HomeAdvisor's part when she wanted to write a review about her situation.
"When I tried to write a review for Hector on Home Advisor, because I did not hire the pro, Home Advisor sends my review to the pro (Hector) but does not publish it on their website. What good is that? I did not hire him because he 'ghosted' me when it came time to commit to the job," she said in her review. "Texting was his request, not mine. Beware of Home Advisor using different phone numbers on search engines to drive business their way. Their vetting of pros is apparently not satisfactory in all cases."