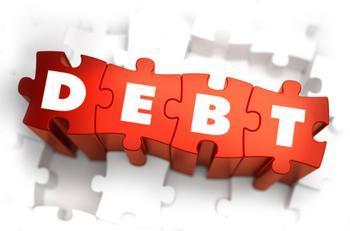 There aren't too many people out there who have been happy to hear a debt collector on the other end of the phone, and one of the latest purported schemes by a debt collection operation certainly won't help that image.
Earlier today, the Federal Trade Commission (FTC) charged defendants Hardco Holding Group LLC, S&H Financial Group Inc., Daryl M. Hall, and Dequan M. Sicard with collecting money on fake debts by posing as lawyers and threatening to sue consumers if they didn't pay up.
The agency said that the defendants often called people without identifying themselves as debt collectors and provided phony case numbers and a phone number to call so that they could address a pending or imminent lawsuit or criminal action charge. To get some people to pay up on these "phantom debts," the defendants also allegedly threatened them with jail time or told them that police would be arriving at their home to take them away.
Additionally, the FTC says that the defendants often posed as legitimate small businesses and disclosed information on supposed debts to third parties, failed to send consumers required written notices with the debt amount and creditor's name, and failed to give consumers the opportunity to dispute their debts.
The agency charges the defendants with violating the FTC Act and the Fair Debt Collection Practices Act and has entered a temporary restraining order to freeze their assets and seek equitable relief. The case was filed in U.S. District Court for the Middle District of Florida, Orlando Division.
How to handle fake debt collectors
The FTC says that fake debt collectors will often go to great lengths to get you to buy into their scams. The agency offers the following advice:
If a debt collector says you owe a debt, before you agree to pay anything ask for a validation notice that says how much money you owe. By law, they have to send you a validation notice in writing, within five days of contacting you. If they don't, that's a sign that you're dealing with a fake debt collector.
If a debt collector threatens you with jail time, hang up the phone. They're violating the law and you should report them to the FTC.
If you own a small business, it might be a good idea to research online occasionally to check if anyone else is using your business' name. And if you start receiving complaints about practices that your business is not engaged in, report it to the FTC.