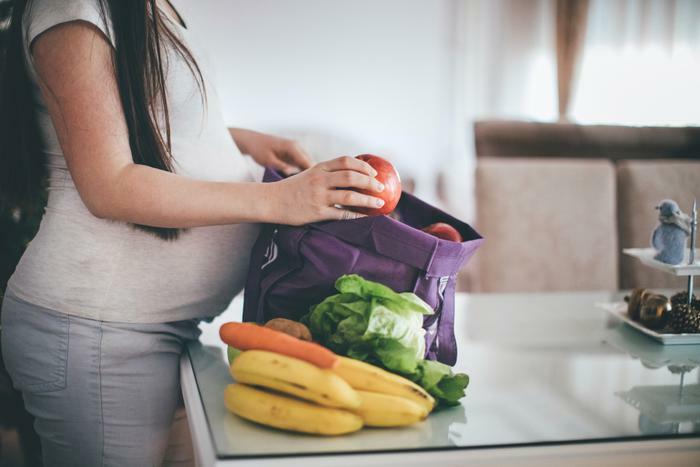 A new study conducted by researchers from the American Heart Association explored some of the health benefits associated with following a healthy diet during pregnancy.
According to the findings, pregnant women who stick closely to the Mediterranean diet may have a lower risk of developing preeclampsia. 
"The U.S. has the highest maternal mortality rate among developed countries, and preeclampsia contributes to it," said researcher Dr. Anum S. Minhas. "Given these health hazards to both mothers and their children, it is important to identify modifiable factors to prevent the development of preeclampsia, especially among Black women who are at the highest risk of this serious pregnancy complication." 
Diet can improve pregnancy outcomes
For the study, the researchers analyzed data from over 8,500 women enrolled in the Boston Birth Cohort between 1998 and 2016. The participants responded to food questionnaires within three days of giving birth, and the researchers used those responses to analyze how closely the women aligned with the Mediterranean diet. 
The study showed that 10% of the women involved in the study went on to develop preeclampsia. However, the findings showed that women who most closely followed the Mediterranean diet were more than 20% less likely to develop the condition.
The researchers learned that race also played a role. Black women who were following the Mediterranean diet were much less likely to develop preeclampsia, but they had a nearly 80% higher risk of developing it if they followed diets that were least like the Mediterranean diet. That was the highest risk for the condition that the researchers identified.
"We were surprised that women who more frequently ate foods in the Mediterranean-style diet were significantly less likely to develop preeclampsia, with Black women experiencing the greatest reduction in risk," said Dr. Minhas. "This is remarkable because there are very few interventions during pregnancy that are found to produce any meaningful benefit, and medical treatments during pregnancy must be approached cautiously to ensure the benefits outweigh the potential risks to the mother and the unborn child." 
The researchers say other health risks could make preeclampsia more likely, with diabetes and obesity prior to pregnancy doubling the risk of the condition. Based on these findings, the team hopes more women adopt healthier habits during pregnancy. 
"Women should be encouraged to follow a healthy lifestyle, including a nutritious diet and regular exercise, at all stages in life," Dr. Minhas said. "Eating healthy foods regularly, including vegetables, fruits, and legumes, is especially important for women during pregnancy. Their health during pregnancy affects their future cardiovascular health and also their baby's health."