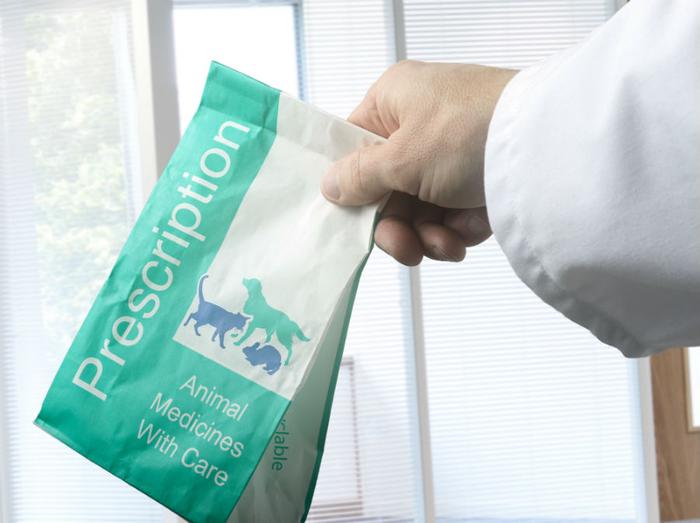 The Food and Drug Administration (FDA) is warning that some pet owners may be stealing and misusing pain medications intended for their pets.
FDA Commissioner Scott Gottlieb said in a statement on Wednesday that some pet owners are accessing and misusing drugs prescribed by veterinary medical professionals.
Drugs prescribed for suffering animals are "generally derived from morphine," according to the American Veterinary Medical Association (AVMA). Gottlieb said these drugs carry potentially serious risk for humans who use them.
"We recognize that opioids and other pain medications have a legitimate and important role in treating pain in animals -- just as they do for people," Gottlieb said. "But just like the opioid medications used in humans, these drugs have potentially serious risks, not just for the animal patients, but also because of their potential to lead to addiction, abuse and overdose in humans who may divert them for their own use."
Guide for veterinarians
The statement comes the same week the CDC issued preliminary numbers on opioid mortality rates in the U.S. On Wednesday, health officials said that more than 72,000 lives were lost due to opioids in 2017.
As the opioid crisis rages on, the FDA said it has developed a resource guide on what veterinarians need to know about responsible opioid prescribing. The guide includes information on state and federal regulations, alternatives to opioids, and how to properly safeguard and store opioids.
It also provides information on how to identify if a client or employee may be abusing opioids and what to do if that is suspected to be the case.  
"While each state creates its own regulations for the practice of veterinary medicine within its borders, including regulations about secure storage of controlled substances like opioids, veterinarians should also follow professional standards set by the American Veterinary Medical Association in prescribing these products to ensure those who are working with these powerful medications understand the risks and their role in combating this epidemic," Gottlieb said.
"Veterinarians are also required to be licensed by the Drug Enforcement [Administration] to prescribe opioids to animal patients, as are all health care providers when prescribing for use in humans," he said.
Combating the opioid crisis
Gottlieb added that these measures "help ensure the critical balance between making sure animals can be humanely treated for their pain, while also addressing the realities of the epidemic of misuse, abuse and overdose when these drugs are diverted and used illegally by humans."
The FDA's statement follows a perspective paper in the American Journal of Public Health, which included data from a small survey of 189 veterinarians in Colorado from 2016. The data showed that 13 percent of the veterinarians surveyed were aware of an animal owner who had intentionally made an animal ill or injured, or seem to be ill or injured, to obtain opioid medications.