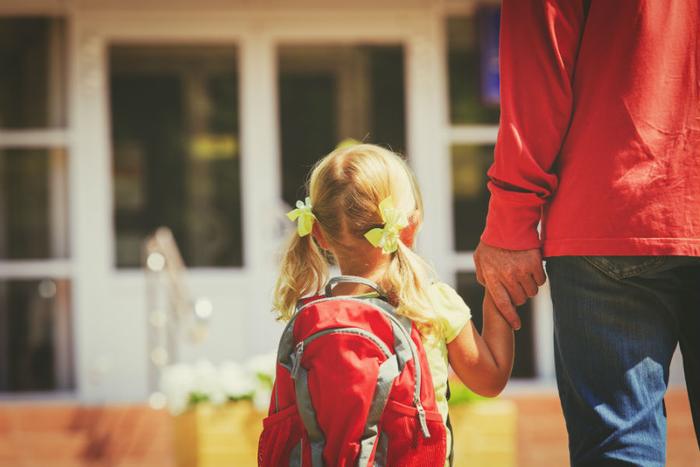 Rents have skyrocketed in the last decade, along with the price of homes. But less documented is the rising cost of childcare, which turns out to be nearly as pricey as rent.
Hot Pads, a rental marketplace owned by Zillow, recently analyzed data from Care.com and discovered the average monthly cost of childcare in America is nearly $1,400 while the median rent payment is $1,500.
Renters with children are being squeezed by two monthly costs that continue to go up, though rents are rising slightly faster than childcare. The median rent is up 2.3 percent in the last 12 months while the average cost of childcare has risen 1.3 percent.
Both rents and childcare can be a lot higher that the average, depending on where you live. The Care.com Care Index shows parents in Massachusetts pay $31,827 a year for a nanny and $13,208 for one child to go to a daycare center.
Erica Zidel of Belmont, Mass., was shocked when her family moved from Seattle, an expensive city where she paid $10 to $12 hours for a sitter for her son Gavin. Zidel told Parents Magazine that in order to keep a sitter she liked in Boston, she had to be ready to pay $18 an hour.
Massachusetts child care may be expensive, but you get a lot for your money. The Care Index gives the state four stars for quality.
At the same time, the average rent in Massachusetts was nearly $1200 in 2016, more than 8 percent higher than in 2013.
Meanwhile, incomes aren't rising
In an economy where wages are barely rising, these costs are putting a strain on many family finances. The Bureau of Labor Statistics reports real average hourly earnings for all employees on private nonfarm payrolls were unchanged from June 2017 to June 2018.
When NPR, along with the Robert Wood Johnson Foundation and the Harvard, conducted a poll of parents in 2016, the high cost of childcare was the number one issue mentioned, even above finding a qualified provider.
The poll showed 20 percent of parents said the cost of childcare was a very serious problem and 51 percent called it a somewhat serious problem for the household.