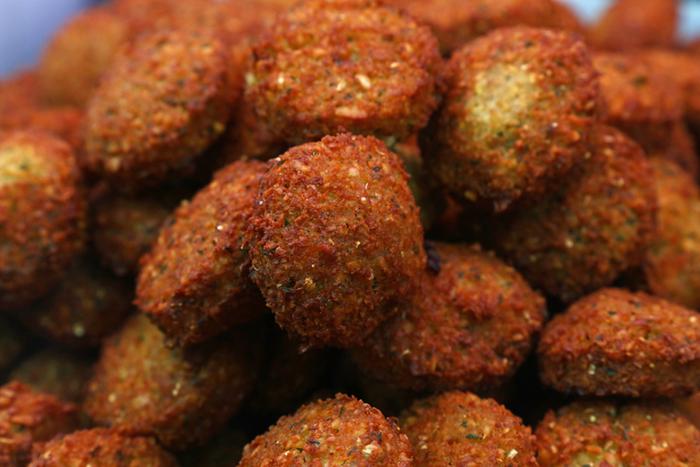 A nationwide outbreak of E. Coli has launched both an investigation and a recall. Supermarket chain ALDI and Cuisine Innovations Unlimited, LLC, have recalled  Earth Grown Vegan Traditional Falafel and Garlic & Herb products sold in U.S. stores.
The two companies say the recall was initiated out of an abundance of caution. Upon notification from the supplier, ALDI said it immediately removed the affected products from all stores in the U.S.
The items were also available for purchase through the company's partnership with Instacart, a grocery delivery service.
The affected products are:
Traditional Falafels 12 oz. box 4099100224337 
Garlic & Herb Falafels 12 oz. box 4099100224344
"ALDI takes the safety and integrity of the products it sells seriously. If customers have product(s) affected by this voluntary recall, they should discard it immediately or return it to their local store for a full refund," ALDI said in a statement. 
Customers who have been impacted by this recall or who would like additional information can call the supplier at 1-201-439-1036, Ext. 26.
CDC and FDA are investigating
Meanwhile, the U.S. Food and Drug Administration (FDA) and the Centers for Disease Control and Prevention (CDC) are conducting an investigation into the E. coli outbreak to confirm the source.  
So far, at least 20 people have reportedly been infected with the E. coli strain O121. Five people have been hospitalized, including one who was reported to have developed the hemolytic uremic syndrome, which can cause kidney failure. No deaths have been reported.
The two health agencies report that 15 of the 18 people interviewed by officials said that they shop at ALDI. Six of the 18 reported eating Earth Grown frozen falafel in the week before they got sick.