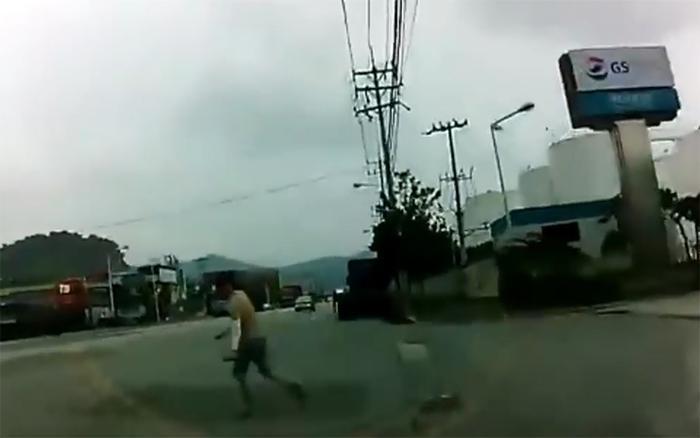 The car speeds through a city street, not slowing down for a line of vehicles stopped ahead at an upcoming light. Instead it swerves into the one empty lane on the right and then makes a fast, shaky left turn through the intersection. The driver and a passenger, speaking Korean, are yelling in panicked voices over the sound of honking. They narrowly dodge a pedestrian on the other side of their turn. Then the video suddenly ends.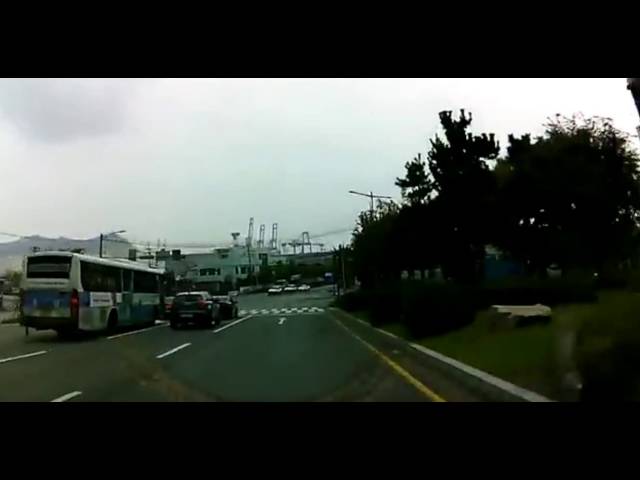 The video, purporting to capture the black box footage from a Hyundai car shortly before a fatal crash, appeared online in August 2016. The footage went viral in South Korea, where it was filmed, renewing drivers' concerns abroad that Hyundai vehicles are suddenly and unintentionally accelerating, or the phenomenon in which drivers claim that their brakes are failing as their cars speed out-of-control.
Investigations Launched in South Korea
According to Korea BizWire, an English-language Korean news site, the man driving is yelling "What's wrong with the car?" in the recording.  The crash reportedly spared the 64-year-old driver but killed his wife, daughter and grandchildren in the backseat of his Hyundai Santa Fe.
Korean government officials opened an investigation into the crash on August 5, according to the site. In late September, Korean news media reported that no vehicle defects were found by government officials. Now, there is an "investigation on driver's error," says an email forwarded to ConsumerAffairs from a Hyundai spokesman in South Korea.
Allegations that Hyundai vehicles are accelerating out-of-control are not new. In 2012, a similar video taken from a car in South Korea after a crash also appeared to show a Hyundai accelerating out-of-control. "I just wish that the investigation team could find out the reason this time around so that there is no repeat in the future," the driver told the Wall Street Journal at the time. A government investigation was opened into that crash as well.
And in Singapore, where Hyundai cars are widely used by cab drivers, government officials launched an investigation into unintended acceleration in May 2016 after similar black box videos surfaced. But in September the country's Land Transport Authority said it had found no evidence of mechanical failures in the Hyundai cars, either.
Similar complaints at home
In the United States, a search of "unintended acceleration" and "Hyundai" in the National Highway Traffic Safety Administration complaint database turns up 46 reports, dating as recently as October 2016 and going back to 2009.
In the reports, drivers say that their brakes failed even when they applied them at full force, and one complainant claims that shifting the car into neutral did not stop the acceleration. Several of the complaints describe the sudden acceleration occurring as the driver was about to pull into a parking space, such as one accident involving a 2013 Hyundai Elantra. "Was pulling onto my parking spot, when the car just accelerated by itself, causing me to crash into my building," says the complaint.
A Hyundai spokesman tells ConsumerAffairs that all company investigations into unintended acceleration have resulted in the driver being at fault.
"They just need to hit the brakes," says Jim Trainor, a Hyundai spokesman based in California.  "We look into these [complaints] very carefully...there's never been one proven to be anything other than operator error."
Specifically, the operator error, he tells ConsumerAffairs, is "pedal misapplication, or hitting the accelerator pedal when the driver thinks it was the brake." However, Trainor said he was not aware of the more recent collision in South Korea.  
After looking it over and reviewing it with his spokespeople abroad, he added to ConsumerAffairs via email: ""We have never been able to confirm by engineering investigation a single case of unintended acceleration in any Hyundai vehicle in the U.S. You'll have to draw your own conclusions on why stories like this pop up from time to time for almost all manufacturers. But Hyundai products in the U.S., for the same reasons that others in the industry have, employ brake override systems on our vehicles to help ensure that when the brake pedal is pressed, the vehicle will come to a stop – even if the accelerator pedal is depressed."
"Oh my god ..."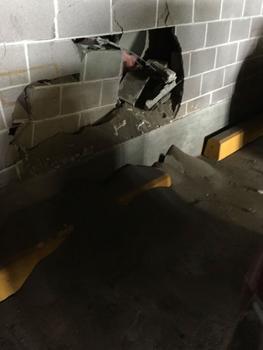 Such assurances do not convince drivers like Barbara Gardner. She tells ConsumerAffairs that she drove her 2015 Hyundai Tucson for over a year around her home in New Orleans without noticing any acceleration issues.Then, driving through the fourth floor of a parking garage in October, she saw a parking spot available between two cars.  "As I began to make the right hand turn into the parking space, my car just like shot off. I've never felt anything like that before, it was like somebody floored it," she says. "I remember thinking, 'Oh my god, what's going on here?'"
With little distance between her and the wall, there was no time for her to process what was happening or to put the car in neutral, she says. "It happened so fast there was no way I could have put it in neutral. There wasn't that much distance to go, before it hit a wall."
Her car left a 4-by-6-foot hole in the brick wall of the parking garage. "I had my foot on or over the brake," she says.  "I know for sure that I didn't have my foot on the accelerator."
After the crash, her local Hyundai dealer put her in touch with the company's corporate office, which then sent out an inspector to analyze her black box data. The crash is under investigation. In the meantime, the Tucson is still at the repair shop because she refuses to drive it.
She briefly considered filing a lawsuit but an attorney warned her that the carmaker would likely say that she was at fault, using the defense that she accidentally stepped on the accelerator. "I sure as hell know the difference between" the two, she says. Trainor, the Hyundai spokesman, says Gardner's crash is still under investigation, "but the issue has not been replicated by the dealer," he adds.
NHTSA blames driver error
Hyundai is hardly the only car company subject to reports and rumors of unintended acceleration. Toyota in 2014 was fined $1.4 billion by the United States Department of Justice after people blamed the carmaker and unintended acceleration for horrific crashes, most famously a Lexus crash that killed a California Highway Patrol officer and his family in 2009.
The DOJ said Toyota knew about but failed to disclose "floor-mat entrapment" and "sticky pedal" problems with its vehicles, two defects thought to cause the sudden unintended acceleration in Lexus and Toyota vehicles. "...Toyota misled regulators, misled customers, and even misstated the facts to Congress,"  U.S. Attorney Preet Bharara said at the time. Toyota has also recalled millions of its vehicles because of defects linked to unintended acceleration.
Hyundai, meanwhile, maintains that drivers accidentally stepping on the gas pedal are the problem, and federal highway authorities have issued similar statements. The National Highway Transportation Safety Administration last year published a press release blaming driver error for approximately 16,000 car crashes in which sudden acceleration was a factor.
"Wear flat-soled and light-weight shoes whenever you're in the driver's seat," the agency advised. Regardless, if you are driving a car that you truly believe is accelerating on its own, experts' advice is consistent: put the car in neutral and then turn it off as soon as possible.