---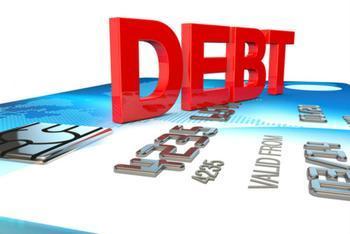 Consumers went on a credit card spending spree in the second quarter of the year, adding a record $34.4 billion in new debt.
Personal finance website WalletHub said it was the largest second quarter build-up since the government starting tracking the statistic in 1986.
Credit card debt isn't terrible, as long as it's paid off. But the WalletHub study turned up a few other data points that the authors suggest mean the big increase in debt could be real trouble.
In all of 2015, consumers added $71 billion to their credit card balances, the most since 2007, just before the start of the Great Recession. Making matters worse, in the first quarter of this year, consumers paid off just $27.5 billion of their credit card balance – the smallest amount since 2008.
Staggering numbers
Put another way, they paid off $27.5 billion from January through March, then turned around and added $34.4 billion in April through June.
Here's another way to put it in context: in just three months of the year consumers racked up 48% of 2015's total increase and nearly 100% of 2012's increase in credit card debt.
"As a result, it is not a question of whether consumers are weakening financially, but rather how long this trend toward pre-recession habits will last and just how bad it will get," the authors write.
At this rate, the study projects a total 2016 net increase of around $80 billion in credit card debt, bringing the total above the $1 trillion mark for the first time. Under such a scenario, the average credit card household debt would reach $8,500, an amount the authors call "perilous."
How to manage debt
With the average household taking on more credit card debt, the report says it is now more important for consumers to have a strategy for managing and reducing that debt.
Among the tips it offers, it says consumers should transfer the largest balance to a credit card with a long 0% introductory period for balance transfers. This is by far the quickest way to pay down debt, since 100% of the payment goes to principal.
We recently reported on some of the options. The Citi Simplicity Card offers 21 months of 0% interest on balance transfers, but like most cards carries a 3% balance transfer fee. You might consider the Chase Slate card, with a shorter, 15-month 0% introductory period, but no balance transfer fee.
---