---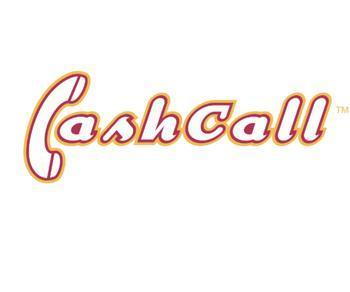 A federal district court has ruled that CashCall's "rent-a-bank" strategy does not render it exempt from fair lending laws. The ruling is seen as a major victory for the Consumer Financial Protection Bureau, which had challenged CashCall's use of the "tribal model" to collect on loans in states with usury caps.
CashCall provides loans of up to $10,000 that include upfront fees, lengthy repayment periods, and interest rates ranging from 90% to 343%, the CFPB said.
CashCall, an online loan servicer, had teamed up with the now-defunct Native American lender Western Sky Financial in a what the CFPB said was a "rent-a-bank" scheme intended to take advantage of a federally insured bank's exemption from state usury laws.
Western Sky stopped accepting loan applications in 2013 after it was targeted in several state investigations. But CashCall had continued to automatically withdraw monthly payments from customers' accounts even though the loans were voided as a result of the state probes, according to an American Banker report.
Western Sky claimed immunity from state interest rate caps through its affiliation with the Cheyenne River Sioux tribe. 
"True lender"
But the court found that CashCall was the true lender, meaning that the laws of the borrowers' home states apply. As a result, CashCall loans in 16 states were ruled void and unenforceable.
"The court concludes that the entire monetary burden and risk of the loan program was placed on CashCall, such that CashCall, and not Western Sky, had the predominant economic interest in the loans and was the 'true lender' and real party in interest," the court stated in a 16-page ruling.
The court also held that by ignoring state usury laws, CashCall had violated the federal UDAAP statutes -- which prohibit unfair, deceptive, and abusive acts and practices. 
Investors beware
The ruling is seen as a cautionary note for investors.
"The CFPB may be emboldened by this decision to identify additional ways to 'federalize' state law violations under its expansive UDAAP authority," said an analysis by Mayer-Brown, a New York law firm, noting that the latest ruling is inconsistent with other courts' findings.
"The CashCall decision raises questions about the validity of certain bank partner programs that entities use to avail themselves of a bank's ability to 'export' the interest rate of its home state or a state in which the bank is 'located' without regard to the varied usury laws of 50 states," said the analysis by  Steven Kaplan, who is co-leader of the firm's Financial Services Regulatory & Enforcement practice, and Ori Lev, who is a former CFPB official and partner in the practice.
---