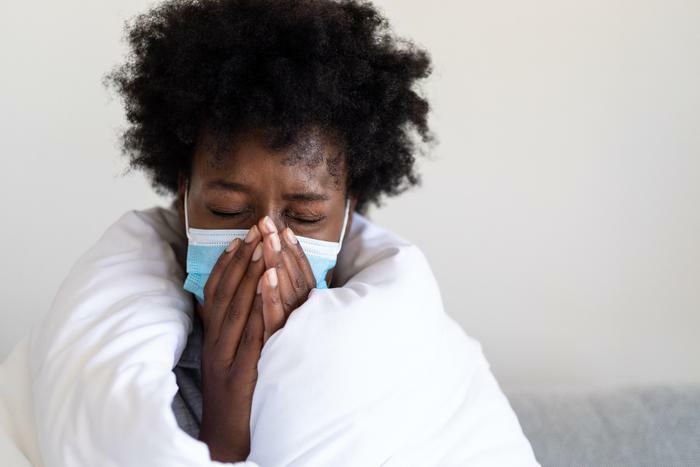 COVID-19 ‌tally‌ ‌as‌ ‌‌compiled‌‌ ‌by‌ ‌Johns‌ ‌Hopkins‌ ‌University.‌ ‌(Previous‌ ‌numbers‌ ‌in‌ ‌parentheses.)‌
Total‌ ‌U.S.‌ ‌confirmed‌ ‌cases:‌ 74,333,528 (73,429,392)
Total‌ ‌U.S.‌ ‌deaths:‌ 884,265 (881,472)
Total‌ ‌global‌ ‌cases:‌ 375,465,073 (371,974,484)
Total ‌global‌ ‌deaths:‌ 5,665,888 (5,659,818)‌
Studies predict who will get 'long COVID'
Many people have mild cases of COVID-19, especially infections caused by the Omicron variant. But some of these people find that their symptoms linger for weeks in what is known as "long COVID."
Recent studies have tried to predict who will suffer from the lasting symptoms and who won't. Common factors that researchers cite include asthma, certain unhealthy gut bacteria, and autoantibodies, which are elements often associated with autoimmune conditions.
The latter may be the most significant. According to scientists,  autoantibodies are present in about 60% of the people who develop long COVID.
Is the U.S. ready to get back to normal?
As we reported last week, Denmark is dropping nearly all of its COVID-19 restrictions beginning Tuesday. The country's leader says it's time to get back to normal.
With Omicron variant cases still spreading rapidly, how close is the U.S. to making a similar decision? According to ABC News, many health experts believe 2022 is the year that the U.S. learns to live with the virus.
Dr. Anthony Fauci, head of the National Institute for Allergy and Infectious Disease (NIAID), said last week that the U.S. can get "sufficient control" over the virus so it "does not disrupt us in society, does not dominate our lives, nor prevent us [from doing] the things that we generally do under normal existence."
Spotify to add disclaimer to Joe Rogan podcast
Podcaster Joe Rogan issued a statement over the weekend saying he is happy for Spotify to add a content disclaimer to his show when he interviews people with controversial views. His statement came in response to a social media storm, led by musicians Neil Young and Joni Mitchell, who threatened to pull their songs from the platform.
Rogan, known for booking controversial guests, set off the aging rockers when he interviewed Robert Malone, an infectious disease specialist whose views on COVID-19 have been branded as "misinformation." 
Rogan also said that going forward, when he interviews someone with controversial views, he will try to follow up with guests who hold opposing views.
Around the nation