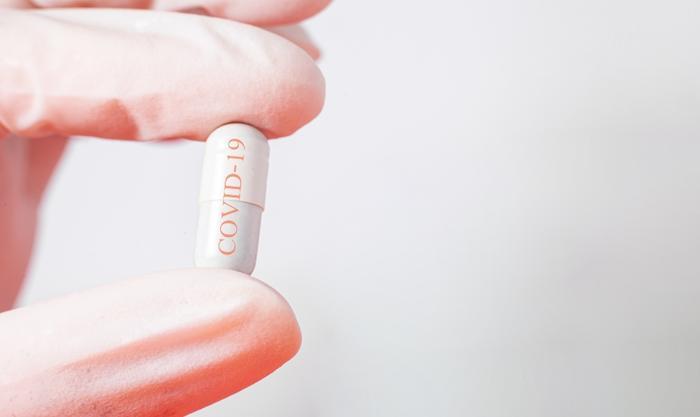 Coronavirus (COVID-19) tally as compiled by Johns Hopkins University. (Previous numbers in parentheses.)
Total U.S. confirmed cases: 1,015,289 (994,625)
Total U.S. deaths: 58,529 (56,749)
Total global cases: 3,143,555 (3,074,948)
Total global deaths: 218,727 (213,273)
New hope for coronavirus treatment
Gilead Science reports that a National Institute of Allergy and Infectious Diseases (NIAD) study of the experimental drug remdesivir met its primary endpoint, meaning it showed encouraging results in its trial on patients suffering from the coronavirus (COVID-19).
Gilead also released the results of its own study, which showed improvement in patients taking remdesivir to treat the virus. While it is welcome news, the drug maker cautions that other tests currently underway may provide a clearer understanding of the drug's effectiveness.
A double blind placebo trial of remdesivir is currently being conducted by the National Institutes of Health (NIH). Those results are expected before the end of May.
Testing capacity is growing, but...
As the coronavirus spread across the U.S. in the early days of March, a frequent complaint was the lack of testing. That's still an issue, but it probably shouldn't be.
Centene and Quest Diagnostics have announced a collaboration to increase access to real-time COVID-19 testing in critical areas of need across the country. Centene will handle the distribution of 25,000 Quest COVID-19 test kits each week to Federally Qualified Health Centers (FQHCs) in ten states or districts across the country.
The Wall Street Journal reports that testing capacity has expanded so much that many labs have unused capacity to perform more tests. Officials say there are barriers to using full capacity, including "fragmented supply chains and relatively strict test guidelines."
Some essential workers are reportedly planning a strike
Warehouse workers at Amazon, delivery drivers for FedEx, and retail associates at Walmart and Target have perhaps felt the coronavirus pressure as much as anyone, other than medical professionals and first responders.
Some of these essential workers have apparently had enough. The Intercept reports that frontline workers at retail and delivery firms plan a strike on Friday, either calling in sick or walking out during their lunch breaks.
"We are acting in conjunction with workers at Amazon, Target, Instacart and other companies for International Workers Day to show solidarity with other essential workers in our struggle for better protections and benefits in the pandemic," Daniel Steinbrook, a Whole Foods employee and strike organizer, told The Intercept.
Can students bargain with their colleges for lower tuition?
It's true that many families with college students are hurting because of the coronavirus, but it's also true that colleges are feeling some pain. They're worried about a huge drop in enrollment in the fall.
Shannon Vasconcelos is director of college finance at Bright Horizons College Coach. She works with incoming freshmen and their families to secure the most financial aid, and she says students now have more leverage.
"I would recommend just about everybody go back to the colleges they may be interested in and ask for more money," she told CNBC.
Economic impact on families
Personal finance software maker Quickensurveyed consumers and found that the COVID-19 pandemic has already had a significant negative impact on Americans' personal finances. Most of the impact is linked to the huge spike in unemployment.
Sixty-two percent of people cited a negative impact on their finances by the events and market volatility related to COVID-19. Of those who said their finances were significantly impacted negatively, more than 80 percent had been confident about their financial preparedness prior to the pandemic.
"The financial repercussions of the coronavirus crisis can't be overstated," said Eric Dunn, CEO of Quicken.
He notes that just 4 percent of survey respondents said there would be no financial impact for them or their families.
Around the nation
Minnesota: State Agriculture Commissioner Thom Petersen warns consumers they may see some higher prices for meat products as the coronavirus outbreak continues. He notes that even with growing meat shortages, producers are euthanizing livestock because of decreased demand from closed meat processing plants.

Arkansas: The Arkansas Foodbank scheduled a four-hour food distribution event that was cut short because of overwhelming demand. Arkansas Foodbank CEO Rhonda Sanders said all the food was gone after an hour and a half.

California: Even though a number of states are reopening their economies, Gov. Gavin Newsom says California is "weeks away" from taking that step. Newsom has announced phased steps for reopening that are contingent on the apparent stabilization of both confirmed cases and deaths from the coronavirus.