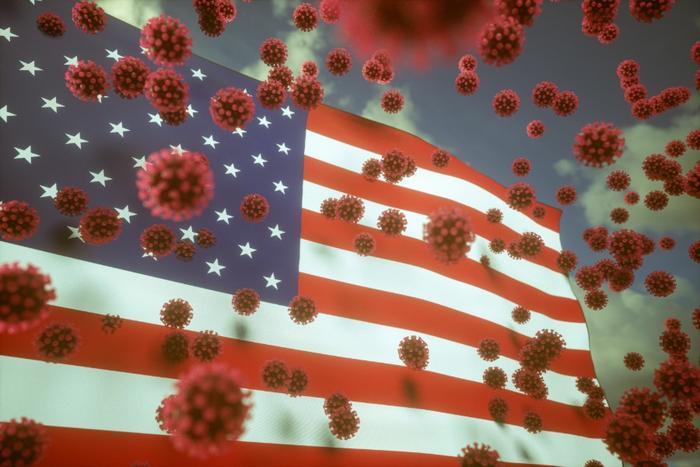 Coronavirus (COVID-19) tally as compiled by Johns Hopkins University. (Previous numbers in parentheses.)
Total U.S. confirmed cases: 9,628,469 (9,499,459)
Total U.S. deaths: 235,071 (233,836)
Total global cases: 48,947,235 (48,280,133)
Total global deaths: 1,237,417 (1,227,891)
The surge in cases is picking up speed
The U.S. notched another record number of new coronavirus (COVID-19) cases on Thursday as 121,888 people were diagnosed. That exceeded the record of nearly 103,000 cases set just the day before.
Cases of the virus are escalating just as health experts predicted late last month. Dr. Anthony Fauci, director of the National Institute of Allergy and Infectious Diseases (NIAID), warned the country in October that "we are in a bad place."
Deaths, which tend to be a lagging indicator of the virus, are also rapidly increasing, underscoring the need to protect the elderly and people with underlying health conditions during the outbreak.
The job market improved in October
Despite the increase in coronavirus cases across the nation the job market improved significantly last month. The Labor Department reports that the economy produced 638,000 jobs in October and the unemployment rate fell to 6.9 percent.
In October, 15.1 million people reported that they had been unable to work because their employer closed or lost business due to the pandemic. They either did not work at all or worked fewer hours at some point in the last four weeks due to the pandemic. That number is down from 19.4 million in September.
Despite the new wave of illnesses, employment in leisure and hospitality increased by 271,000 in October, with gains in food services and drinking places, arts, entertainment, recreation, and accommodation. Those gains could be in jeopardy if the spreading virus forces those places to close or limit hours again.
Study says arthritis drug doesn't help
Canakinumab, an existing drug made by Novartis to treat arthritis, failed to help COVID-19 patients survive without going on a ventilator. The company says the drug made little difference in tests that compared it to standard treatments.
It was hoped canakinumab could be deployed against the coronavirus, which is now raging across the U.S. and Europe. The drug also failed to reduce deaths during the clinical trial.
"There's still an urgent need for effective ways to combat COVID-19 and we will continue to apply our best scientific minds in support of the global pandemic response," Novartis chief drug developer John Tsai told Reuters.
Wearable and app provide early detection
The U.S. Army has signed a contract with technology firm Empatica to deploy a wearable and algorithm that enables the early and pre-symptomatic detection of COVID-19. The purpose is to identify someone who has been infected before the virus can spread.
Empatica said its Aura algorithm gives a daily risk-indication of an individual having contracted COVID-19 by using physiological data collected by Empatica's medical smartwatch, EmbracePlus. That device has clinical-grade sensors that measure heart rate, heart rate variability, temperature, respiratory rate, and electrodermal activity. It monitors a person's vitals and sends in-app alerts for patterns suggestive of COVID-19 infection, helping wearers self-isolate and seek testing without unwittingly infecting others.
"Use of wearable tech to prevent rapid spread of COVID-19 within our units is an important capability," said Commander Christopher Steele, Director of the Military Operational Medicine Research Program at USAMRDC. "Key Industry partners are well-positioned to help the DoD in this regard."
The downside to rapid result tests
Millions of new coronavirus tests that reveal results in as little as 15 minutes have been deployed across the country. They have allowed organizations large and small to operate with some semblance of normality by providing some reassurance that people are free of the virus.
But some health officials see a downside. The organizations administering these tests are usually not equipped to record the data. The system now has an incomplete picture of who tests positive or negative.
According to Stat News, the pandemic has been a "data horror story" from day one. The outlet points out that testing has always been a struggle, leaving cases of the virus undetected and losing information about the patients.
Around the nation
Vermont: Vermont is one rural state where cases of the virus appear to be under control. State officials are crediting the population's compliance with mitigation efforts. Vermont's new daily cases peaked at 72, according to data from Johns Hopkins University.
Washington: Health officials voiced concern this week at the rise in coronavirus cases in the state. They report that some 55 percent of the most recent cases are now in people below the age of 40. However, most deaths are among people aged 60 or older.

Kentucky: Gov. Andy Beshear has issued a color-coded list of Kentucky counties, with red showing where the virus is increasing the most. In the initial list, 80 of the state's 120 counties show up as red, with a heavy concentration in Northern Kentucky