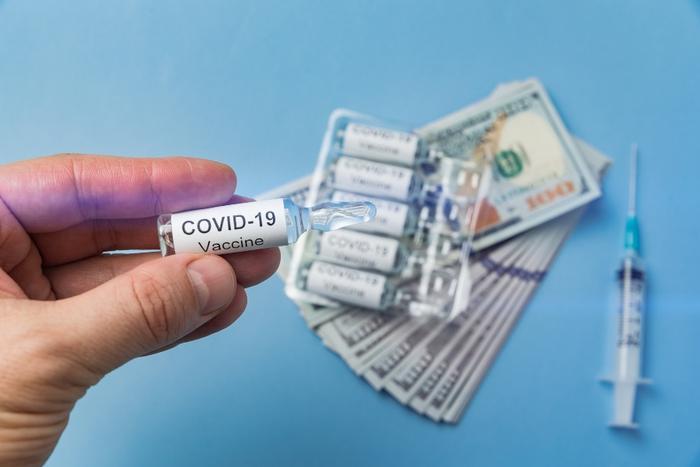 Coronavirus (COVID-19) tally as compiled by Johns Hopkins University. (Previous numbers in parentheses.)
Total U.S. confirmed cases: 2,948,397 (2,897,613)
Total U.S. deaths: 130,430 (130,007)
Total global cases: 11,662,574 (11,495,412)
Total global deaths: 539,058 (535,185)
Feds increase funding for drug development
The U.S. government has opened its checkbook to support pharmaceutical companies working on coronavirus (COVID-19) treatments and vaccines, in hopes of reducing the time it will take to get them to market.
Novavax has received $1.6 billion from the government as part of "Operation Warp Speed," a program created to accelerate drug development. Novavax currently has a vaccine candidate in late-stage clinical trials. 
Under that same program, Regeneron has signed a $450 million contract with the government to ramp up production of its double-antibody cocktail designed to treat or prevent COVID-19. As we reported here yesterday, the drug is in late-stage clinical trials.
Fauci: vaccine may require 'booster'
Health officials have long assumed that any vaccine approved to prevent the coronavirus would provide lasting immunity, much like the vaccine against measles. White House health adviser Dr. Anthony Fauci is now calling that assumption into doubt.
In a public discussion at the National Institutes of Health (NIH), Fauci said it's unclear whether a vaccine would provide lasting protection or might require an occasional "booster" shot.
Spanish health officials, meanwhile, report that some early recovered patients no longer show evidence of antibodies in their blood, calling into question whether "herd immunity" will be able to slow the spread of the virus.
Emergency authorization for another test
As coronavirus cases continue to spike across the U.S., testing becomes an even more critical function. The U.S. Food and Drug Administration (FDA) has issued an Emergency Use Authorization (EUA) for another COVID-19 antigen diagnostic test, the BD (Becton Dickinson) Veritor System for Rapid Detection of SARS-CoV-2. 
It's the second antigen test the FDA has authorized for the detection of SARS-CoV-2 antigens. Under the EUA, it can be used in patient care settings operating under a CLIA Certificate of Waiver, Certificate of Compliance, or Certificate of Accreditation. 
"Antigen tests play an important role in the overall response against COVID-19, including as a point-of-care test that can potentially scale up to test millions of Americans quickly," said FDA Commissioner Dr. Stephen Hahn.
Problems with contact tracing
The spike in coronavirus cases in some southern states has been so sudden that at least one health expert says the surge is making it difficult to perform contact tracing. When someone tests positive for the virus, tracing the people with whom they have had recent contact may identify the source and prevent others from spreading the virus.
But Dr. Peter Hotez, dean of tropical medicine at Baylor College of Medicine, says the outbreaks are so numerous that many health officials have simply given up on tracing efforts.
"I don't see how it's possible to even do that," Hotez told CNN.
Survey: consumers ready to travel again
Hoping to shake off that cabin fever after weeks of being homebound? You aren't alone.
New research from Oracle and Skift found that 51 percent of people surveyed in both North America and Latin America plan to book trips in the next six months. But with the coronavirus still very much a threat, nearly half said they want to stay fairly close to home.
The survey also found travelers will likely be highly selective about the hotels they choose, expressing a preference for those that advertise enhanced sanitation and offer contactless technology for check-in, food ordering, and concierge services.
Around the nation
Ohio: Ohio residents who lost their jobs as a result of the coronavirus shutdown may be eligible for additional unemployment compensation. State officials say residents whose benefits have expired can receive up to an additional 20 weeks of payments through the U.S. government. 

California: Gov. Gavin Newsom says California's recent surge in coronavirus cases is being fueled by young people "who believe they're invincible." California is now averaging nearly 2,000 new cases per day, with young, working-age adults making up an increasing percentage and seniors making up a declining share.

Washington: Starting today, consumers will not be allowed inside Washington state businesses if they are not wearing a mask. The new statewide order is in response to a recent surge in virus cases.