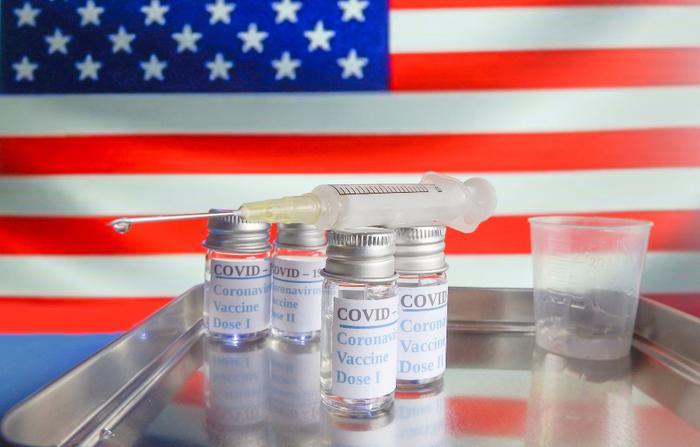 Coronavirus (COVID-19) tally as compiled by Johns Hopkins University. (Previous numbers in parentheses.)
Total U.S. confirmed cases: 22,645,344 (22,429,685)
Total U.S. deaths: 377,616 (374,442)
Total global cases: 91,087,170 (90,435,754)
Total global deaths: 1,950,190 (1,938,004)
Report: Vaccine to be opened to those 65 and older
As states run into bottlenecks trying to administer the coronavirus (COVID-19) vaccines to high priority groups, the decision has apparently been made to expand the pool of potential recipients.
CNBC quotes a senior Trump administration official as saying new guidelines are being issued that will make the vaccine available to every person age 65 and older. A few states have already taken that action, but the new guidelines would make it federal policy.
The official attributed the vaccine bottlenecks to states' desire to provide the first doses of the vaccine only to frontline health care workers and staff and residents of long-term care facilities.
California death toll reaches 30,000
California reached another dubious milestone on Monday. The death toll from the virus reached 30,000 as the state continues to go through the worst surge it has experienced thus far.
New cases of the coronavirus are rising at an even faster rate. The state recorded more than a quarter-million new cases last week. Officials in Los Angeles county are telling people to wear a mask even when at home.
"The damaging impact to our families and local hospitals from this surge is the worst disaster our county has experienced for decades," health director Barbara Ferrer said.
NHL doesn't expect fans to return this season
The rollout of two coronavirus vaccines has raised hopes that fans may soon be able to return to the stands for sporting events. However, the commissioner of the National Hockey League (NHL) doesn't expect that to happen in the upcoming season.
According to Newsday, Commissioner Gary Bettman has warned of a revenue shortfall of at least $1 billion because he expects another season of mostly empty arenas.
"It would be cheaper for us to shut the door and not play," Bettman reportedly said on a teleconference with the media. "It's just what we have to deal with and what clubs have decided they have to do. Everyone thought it was important to play our game and deliver what people expect from us, and that's what everyone signed on to do."
Why COVID-19 sometimes affects the brain
COVID-19 is mostly associated with infection of the lungs, but occasionally it can affect the brain. Researchers at Yale School of Medicine now think they know why.
They've discovered that the virus can directly infect the central nervous system, and now they have begun to unravel some of the virus' effects on brain cells. The study, published today in the Journal of Experimental Medicine (JEM), may help researchers develop treatments for the various neurological symptoms associated with COVID-19.
"Understanding the full extent of viral invasion is crucial to treating patients, as we begin to try to figure out the long-term consequences of COVID-19, many of which are predicted to involve the central nervous system," said Akiko Iwasaki, a professor at Yale School of Medicine.
Pandemic produces new financial confidence
The COVID-19 pandemic has produced widespread health and economic hardship over the last 10 months, but, oddly, many consumers have also gained financial confidence during this time. The KeyBank 2020 Financial Resiliency Survey, released today, finds that many Americans have increased emergency savings and have more financial awareness.
The survey found that 53 percent of consumers reported feeling more financially confident, and just over half said they could come up with $2,000 to meet an emergency expense. That's up from 42 percent at the end of 2019.
Forty-two percent of respondents said they are spending less and saving more since the pandemic began, and among those who say they are doing so, 71 percent are spending less money on discretionary items—including travel, dining, and entertainment.
Around the nation
Michigan: Seeking to alleviate a shortage of available vaccine doses, Gov. Gretchen Whitner is asking if the state can purchase 100,000 additional doses from Pfizer. Demand is soaring as teachers, police officers, and seniors have been added to the vaccination group.

New Jersey: Gov. Phil Murphy says his state is now seeing the expected surge in coronavirus cases associated with the end-of-the-year holidays. Health officials reported 5,042 new COVID-19 cases and 51 deaths on Monday.

Oregon: Oregon is among the states turning to mass inoculation events to speed up the vaccine rollout. Oregon Health & Science University in Portland hosted a drive-through clinic over the weekend for more than 2,000 community-health workers, first responders, and home care-workers.