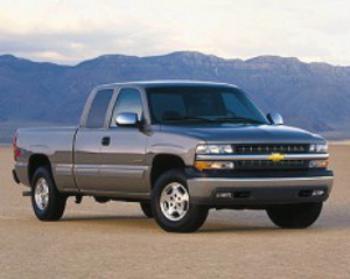 As the nation suffers through a cold and wet winter, tons of salt and other corrosive material is being strewn on streets and highways, spelling potential maintenance problems down the road.
Some GM truck owners say their vehicles are especially prone to corrosion of brake lines and other vital elements.
General Motors says the problem is not unique to one manufacturer. 
"Brake line wear on vehicles is a maintenance issue that affects the auto industry, not just General Motors," said GM spokesman Alan Adler. "The trucks in question are long out of factory warranty and owners' manuals urge customers to have their brake lines inspected. In fact, more than 20 states require brake line inspections at one- or two-year intervals or when stopped for a violation."
Adler said that since the front and rear brakes are on different lines, drivers should be able to stop even if one of the lines ruptures.
"GM does not see the rusty brake lines as a threat to safety because the brakes will stop the trucks," he told ConsumerAffairs.
The National Highway Traffic Safety Administration (NHTSA) has been investigating reports of corrosion-related brake failure in 1999 through 2003 Silverado pickup trucks. NHTSA has received 890 consumer complaints about the problem, 761 of them from cold-weather states that use salt to clear ice from roadways.
Some consumers wish NHTSA would step up the pace a bit. Among them is Joe Palumbo of Newton Township, Pa., who has been sounding the alarm about corroded brake lines on GM trucks -- not just Silverado models -- for years.
"The metal brake lines in GM vehicles, car or truck, are prone to rapid rusting and when they get thin enough, they will either leak slowly or suddenly, and without warning, burst.  The latter puts you and your family in grave risk.  Just imagine this situation if you are carrying a heavy load or towing," Palumbo writes on his blog, GM Unsafe Brakes. 
Richard of Derwood, Md., discovered the problem just a few days ago, as he told ConsumerAffairs: "Went to Chevy dealer for oil change. They indicated brake lines were getting rusty and needed to be replaced. A few weeks later a brake line burst while pulling in the driveway."
"No other car I own, (two that are older and higher miles), has this problem. As a physicist and expert mechanic, this is an obvious materials defect with significant danger and safety issues," Richard said. "NHTSA and GM will both be culpable for injuries and death in not protecting the public from this obvious danger. The brake lines crumble in your hands after 9 years of use, totally unacceptable."
Snow belt problem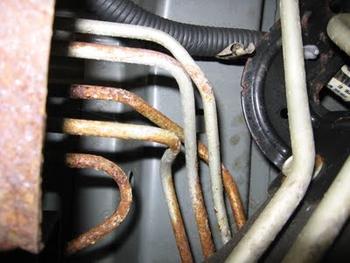 It's an argument Palumbo has been making for years.
"We are not talking about super high mileage or very old vehicles, this is occurring on GM vehicles as young as 3 years old with less than 40,000 miles on the clock.  This problem is especially severe in the snow belt states and Canada where salt is used in the winter," Palumbo writes. "GM, as well as the NHTSA, has failed to acknowledge that substandard material is being used for the most critical safety component in your vehicle."
"Before you do anything, if your GM vehicles is 3 years or older, please have someone take a look under your vehicle and if your metal brake lines look like the ones in the accompanying photos, have them replaced ASAP.  Then file a complaint with the NHTSA (www.nhtsa.gov) and GM," Palumbo advises his readers.
Palumbo's complaints echo those of other consumers who've written to ConsumerAffairs and NHTSA about the problem.
"I was driving south on I-95 on the New Jersey Turnpike and slowed due to traffic and brakes went to the floor. I pumped them several times and put on the emergency brake and luckily stopped before hitting anyone," said Sean of Westbrook, Conn. "I had my whole family in the car, wife, 4 kids as we were heading to Maryland from Connecticut to visit family for Christmas. I pulled over and was able to stop again but the brakes never felt quite right again."
Upon closer inspection, Sean said he found a leak in the brake line just under the driver's side door.
Nicholas of King of Prussia, Pa., said his 2000 Silverado 1500 lost its brakes at 27,462 miles due to excessive brake line corrosion.
"Frame, brake lines, brackets, and suspension components were found to have systemic, abnormally high levels of corrosion," he said. "Brake failure and systemic corrosion required replacement of all brake lines on the vehicle: master cylinder through ABS module to each wheel cylinder" at a cost of $2,195.
GM's Adler said it shouldn't cost that much.
"Time studies for the repair showed it should take four to 4 1/2 hours based on $100 an hour for labor for a total cost of $500. But since this is not a field action (recall), we can only suggest how much labor time the repair should take," he said. "Every dealer and aftermarket shop sets its own labor time and prices. Customers should  negotiate the labor time and cost with the shop, and if unsatisfied with the price quoted, keep shopping."
GM responds to NHTSA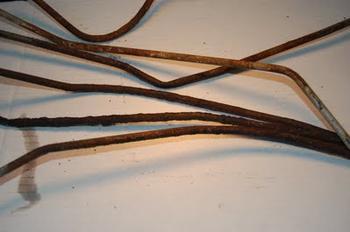 In its initial response to NHTSA, General Motors said that the brake systsem on the affected vehicles is split between the front and the rear and that "should a brake pipe suddenly fail for any reason, the affected vehicle would be capable of stopping with the pressure supplied by the remaining circuit."
GM also said the brake warning light should come on in the event of a fluid loss and said the trucks comply with the safety standards that were in effect at the time they were built.
But that has not always been the case, according to consumer complaints to NHTSA, the agency said.
"In approximately 25 percent of the complaints, the brake pipe failure has allegedly occurred suddenly, with no warning to the driver (i.e., no brake warning light), and resulted in extended stopping distances," NHTSA noted. "In 26 of these incidents, the increase in stopping distance that resulted was alleged as a factor in a crash and in 10 others the vehicle was intentionally steered off the road or into another lane of travel in order to avoid a crash."
Or, as Dennis of Murrysville, Pa., put it: "2002 Chevy Avalanche - While driving home from a 350-mile trip, my brakes failed due to a rusted brake line. Fortunately, people got the hell out of my way or I could have run over or into other vehicles with kids in them. If Chevy thinks that when one brake line fails, that you still have braking power, then let me see the President and CEO of Chevy put his family in front of a Chevy truck going 50 miles per hour with one failed brake line and see if the vehicle will stop. The brakes are the most important part of the vehicle, yet is the junkiest part of the vehicle. The stainless steel moldings will last 250 years plus, but the brake lines fail within ten years."
Adler said that GM recognizes the issue and has "made this fix available to help customers whose vehicles are long out of warranty."
"A Technical Service Bulletin #13-05-22-001 (Pre-Formed and Pre-Flared Hydraulic Brake Pipe Kits Now Available for Service) was published in November 2013 and should be the first thing that comes up when a dealer searches for brake pipe replacement," he said. 
Deafening silence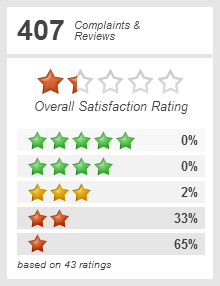 Palumbo, a retired IT engineer, is adamant that not enough is being done about the problem. 
"The silence on this issue has been deafening.  There is no reason brake lines should rust through to the point of failure for the life of the vehicle," he said in a recent letter to The New York Times. 
Palumbo has written to a long list of media outlets, public officials and consumer advocates, including:
1. General Motors (multiple times) - assistance denied - reason was vehicle mileage too high (38,916).

2. NHTSA - filed report

3. ConsumerAffairs.com (twice) - acknowledgement of my letter only. [Editor's note: Palumbo's complaint was published].

4. WBRE-TV (Scranton Pa.) - acknowledgement of my letter only.

5. Consumer Reports - (twice) received acknowledgement of my letter and it will be forwarded to the appropriate department.

6. Better Business Bureau -  said the mileage on my 5 year old vehicle was too high (38,916) for mediation or assistance.

7. LawyerandSettlements.com - (twice) acknowledged my letter and advised me "to seek council"

8. Pa. State Attorney General - responded and they said in part "cannot proceed with legal action on your behalf........because the Commonwealth must establish a pattern or practice of deceptive or unfair conduct......."

9. Scranton Times - but my letter was not published

10. My Congressman (C. Carney 10th district, Pa.)  who sent an inquiry to NHTSA on my behalf.  NHTSA's response was no reports exist other than mine but they only looked at one model year (2004) for one model (Avalanche).

I asked Mr. Carney's office to resubmit the request to NHTSA and this time have them include all GM passenger cars, SUV's, crossovers, light trucks and everything in between over two or more model years old.  No response.

11. Public Citizen - no response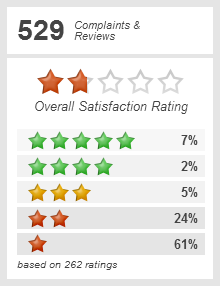 Consumers trying to find NHTSA complaints about their specific truck are severely limited by the way the agency's database is set up. You can search only for a specific model from a specific model year, making it easy to miss the bigger picture.
In this case, NHTSA seems primarily focused on the Silverado but Palumbo and other consumers say the problem extends to most GM cars and trucks.  
"[T]the same components are shared by all Chevrolet and GMC light and medium duty trucks and SUVs over many model years.  In the case of the metal brake lines, the same material is used for ALL GM passenger cars and trucks," Palumbo said. "I believe we are only seeing the tip of the iceberg of rusting brake line failures."