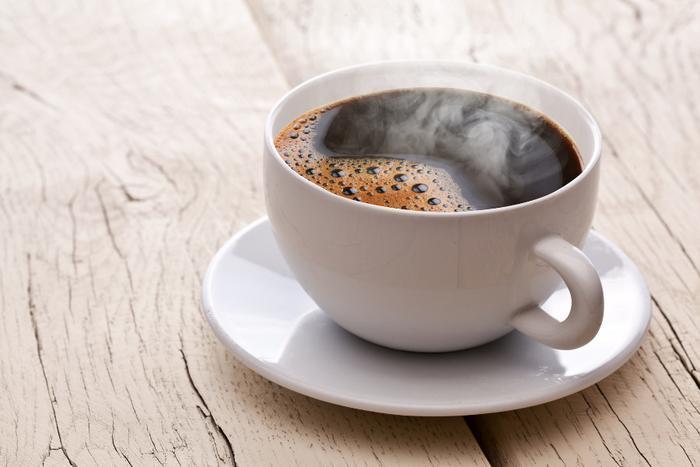 While the health benefits of coffee have long been debated, a new study has revealed that the popular beverage could help consumers fight obesity. 
According to researchers, coffee can help the body produce more brown fat, which is how the body fights off fat-forming cells and ultimately leads to a healthy weight. 
"This is the first study in humans to show that something like a cup of coffee can have a direct effect on our brown fat functions," said researcher Michael Symonds. "The potential implications of our results are pretty big, as obesity is a major health concern for society and we also have a growing diabetes epidemic and brown fat could potentially be a part of the solution in tackling them." 
More caffeine 
According to Symonds, it was the researchers' knowledge of brown fat and how it works in the body that prompted this research. 
"Brown fat works in a different way to other fat in your body and produces heat by burning sugar and fat, often in response to cold," he said. "Increasing its activity improves blood sugar control as well as improving blood lipid levels and the extra calories burnt help with weight loss. However, until now, no one has found an acceptable way to stimulate its activity in humans." 
After determining how much caffeine was necessary to stimulate brown fat production in stem cells, the researchers moved their study to humans by using a thermal imaging technique that allowed them to evaluate brown fat production in a non-invasive way. 
The thermal imaging allowed the researchers to assess the brown fat production immediately after a participant finished a cup of coffee. Symonds explained that brown fat is typically stored in the neck, making the researchers' job rather easy. After the participants finished a cup of coffee, they immediately knew where to look to see if the beverage did the trick. 
The study revealed that coffee increased the production of brown fat in the participants, and they plan to continue these studies using caffeine supplements to pinpoint which stimulus is doing the work. In the future, they hope to create a tangible method for those looking to lose weight. 
"The results were positive and we now need to ascertain that caffeine as one of the ingredients in the coffee is acting as the stimulus, or if there's another component helping with the activation of brown fat," said Symonds. "Once we have confirmed which component is responsible for this, it could potentially be used as part of a weight management regime or as part of a glucose regulation programme to help prevent diabetes."