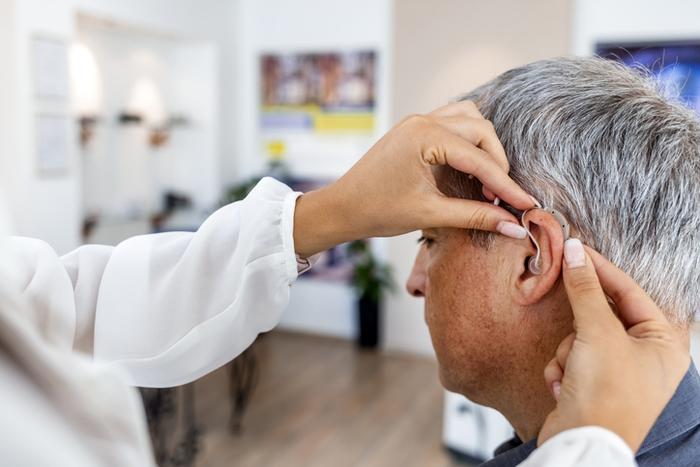 The world's most powerful retailer—prompted by ConsumerAffairs' reporting—says it is stepping up to make sure that consumers who purchase over-the-counter (OTC) hearing aids can be confident they're buying a product that actually overcomes their hearing loss. 
In the wake of the Food and Drug Administration's (FDA) new rule allowing OTC sales of hearing aids—a decision that allowed for an instant, pop-up market for non-prescription versions of the medical devices—ConsumerAffairs reported a multitude of hearing products for sale on Amazon were using deceptive sales tactics. 
The apparent goal for sellers? To position their devices as meeting the new standards, whether or not they actually do. 
When contacted by ConsumerAffairs about its discoveries, Amazon looked into the situation, responding that it is now targeting those products for removal from the site if sellers don't alter their sales pitch to meet Amazon's policies and the standards of the new rule.
"Safety is a top priority at Amazon. We require all products offered in our store to comply with applicable laws and regulations, and we have proactive measures in place to prevent prohibited listings so customers can shop with confidence," an Amazon spokesperson told ConsumerAffairs.
"We develop industry-leading tools that we are constantly evolving to ensure the products in our store are safe, and compliant with updated laws, which includes the FDA's latest ruling on over-the-counter hearing aids."
What consumers can expect from Amazon
In policing this new environment, Amazon may have its hands full. The moment the FDA's new rule about over-the-counter (OTC) hearing aids was released in mid-October, profiteering third-party sellers who make their living by selling everything from furniture polish to scrub brushes moved in for the prey. 
They presented a variety of hearing devices as "real" hearing aids to try to convince the nearly 30 million American adults experiencing mild to moderate hearing loss that they had exactly what they were looking for.
The retailer's medical device policies are fairly clear and straightforward. If any selling partner wants to list OTC hearing aids on Amazon's platform to attract online buyers, it will have to adhere to both Amazon's and the FDA's compliance rules and follow any guidelines either set out.
In watching the rollout of the new OTC hearing aids, ConsumerAffairs found that many of those rogue sellers went too far on Amazon. Some positioned their products as having the FDA's blessing and tried to pawn potentially dangerous "personal sound amplification products" (PSAPs, which will be now known as Wearable Sound Amplifiers) off on the unsuspecting consumer at hard-to-believe price points as low as $69 – nearly a tenth of the average price of the authentic ones.
So what are consumers who are considering the purchase of OTC hearing aids to do? The best advice may be to proceed carefully.
Keep an eye out for red flags
This initial OTC hearing aid rule is designed to lower costs for hearing aid users but the rollout has been marked by some confusion. Barbara Kelley, executive director of the Hearing Loss Association of America (HLAA), says consumers will need help finding a product that will work for them.
"Amid the initial confusion, we want to urge people to take some extra steps to ensure they are purchasing an actual OTC hearing aid approved by the FDA," Kelley told ConsumerAffairs.
"We recommend, for now, that consumers stick to recognizable brands and check for a manufacturer's website that gives detailed product information, instead of just relying on a retailer site."
Even though Amazon is doing its due diligence consumers may continue to encounter questionable products and sellers. Here are some red flags to watch out for:
Low prices can spell trouble: Ever heard anyone say, "You get what you pay for"? It's true, and any pair of "hearing aids'' that costs less than $300 is probably a bad move. 
"Stay away from devices priced very low, and ones without a clearly-stated return policy," Kelley said. "We think ultimately as the market plays out, that consumers will see more innovation, better choices and prices, and the more reliable products rise to the top."
"Sound amplification devices" can spell even more trouble: When ConsumerAffairs pulled back the curtain on the hearing aid pretenders, many of the devices they were selling were PSAPs).
Rolling the dice
If someone buys sound amplifiers, they're rolling the dice on success – and their own health. While one study showed that some amplifiers might improve conditions for someone with mild-to-moderate hearing loss, the possibility of damaging their hearing with a sound amplifier still exists. 
Parents, in particular, should be very careful with "sound amplifiers" because those devices can over-amplify intense noises – such as loud music (e.g. concerts), sirens, even the popping of a balloon – noises that can further damage the hearing of a child if a sound is exaggerated.
Misleading descriptions: ConsumerAffairs saw several Amazon listings where third-party sellers titled their product with run-on verbiage containing every single term a consumer might search for: hearing aids, hearing aids for seniors adults, hearing amplifiers with noise canceling, OTC, over-the-counter, and hearing assist device. If you see any listing like that, move on quickly. 
The fact is if a manufacturer/seller is truly committed to OTC hearing aids, all they need to say is something straightforward like "Sony CRE-C10 Self-fitting OTC Hearing Aids," like Sony does in its listing. 
Lack of support and limited returns: One of the more consumer-concerning rubs against OTC hearing aids is the fact that many sellers offer unwarranted short return windows – like 30 to 45 days. As many hearing aid wearers will tell you, it can often take longer than that to achieve success. 
That short length of time can be especially troubling when a purchaser has to rely on self-assessment as to how bad their hearing actually is and find someone to assist them as they work through any problems.
Important questions
Unfit sellers: When shopping for OTCs online, look for answers to these questions:
Is the seller a brand you're aware of? Name recognition is usually a plus.

Do they have an actual website? One with FAQs, one that has both good and not-so-good reviews?

Do they offer a way of contacting them? Call them and get a feel for what their service may be like if you actually bought from them.

Have you searched for the seller's name and the word "complaint"? If nothing negative comes back, that's not necessarily a good sign. You can also ping ConsumerAffairs' hearing aid manufacturer reviews for some extra security.

Are they registered with the FDA? Looking them up doesn't guarantee success with a certain hearing aid, but it can indicate that the company is making an effort to be legitimate. 
A "yes" on any of those questions is a positive sign. Any "no" should be a red flag that needs to be fleshed out further.
Consumers who purchase OTC hearing aids should expect good customer service from the seller. Smart bets include the ones from longtime brands such as Sony and Bose, and relative newcomers like Jabra, Eargo, and the Nuheara-powered HP Hearing Pro, which typically cost between $699 and $999. 
Keep in mind that online OTC purchases might not come with the same TLC that a person would get when they purchase hearing aids from a brick-and-mortar audiologist or the ones that Costco and Sam's have. 
In those situations, they would get the added – and usually free – bonuses of getting fully tested, enjoying longer return policies, and having a real person to help with settings, repairs, and cleanings rather than having to go the tech support route on the phone or via email.