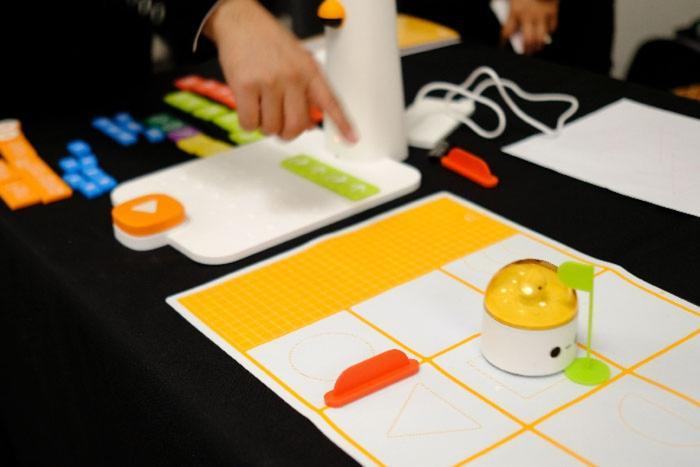 Studies have proven that Fine Arts majors have the worst job prospects in the U.S., and what the country really needs is more smart young people trained in the ever-more-complex technical fields. Educators have responded by emphasizing science, technology, engineering, and math (STEM) in elementary and high school curricula, but the U.S. still ranks woefully behind the rest of the world in producing tomorrow's STEM'ers.
As luck would have it, amid the show's sea of robotics, artificial intelligence, and mobile devices at the Consumer Electronics Show (CES), ConsumerAffairs stumbled upon a new product that could be right up the alley for America's youth who show promise in becoming a future engineer or electronics developer.
Teach a kid how to code…
"Teach a kid how to code and they'll have a job for the rest of their life" is not a formal axiom, but it probably should be with the way the world is going.
Enter Matatalab, a start-up company based in Shenzhen, China, created by four robot developers who wanted to find a way to marry their passion with something that could make their kindergarten-aged kids' future-ready. 
Joining forces with educators and putting in the years of grunt work it takes to launch a company, they came up with a coding robot kit designed for children ages 4-9 (and, yes, you read that right -- as young as four).
"Encourage creative expression, Enhance coding adventure"
A child who builds things out of Legos would probably have a field day with Matatalab's kit. The kit is tactile, colorful, and modular, but Matatalab takes things a step further in enhancing a child's awareness of what takes place when variables -- conditionals, imagination, and cause and effect -- are applied. 
Matatalab allows users to build a "playground" with their own rules and challenges. They can then place their robot anywhere on the playground, pick out blocks on the coding module, hit "play," see what happens, make all the additions or changes they want, and have another go at it.
Did someone say screenless?
For parents who are frustrated with trying to pull their child away from the rabbit holes of our screened device world, this might be just the ticket. Matatalab's coding kit is completely screenless, but it's gamified enough to provide some app-like play and pocket-sized so it can go anywhere the family goes.
One other thing ConsumerAffairs found impressive is that the coding kit has expansion packs for budding artists, animators, and musicians who add even more tech angles to their skillset. There's also a sensor-based expansion set that allows kids to program the MatataBot to detect and react to obstacles.
Matatalab's set is just now starting to gain some traction in the U.S. through a Kickstarter initiative and availability through Amazon. The price for the basic kit is $299 U.S. and $199 for each of the expansion modules. 
A company spokesperson at China's Tech First Look exposition at CES told ConsumerAffairs that the rest of the world has already taken notice. They said a fourth of the 4,000 kits the company has sold are in the hands of young children living in Russia.