Best Roadside Assistance Services
Roadside assistance services provide assistance for vehicle immobility situations, such as a lockout, flat tire, running out of gasoline or mechanical failure. These services could be part of an auto insurance policy, coverage plan offered by car manufacturers or auto club.
In the case of some new cars, enrolling in roadside assistance services offered by auto clubs might not be necessary since the vehicle is covered for most breakdowns for a period of two to three years. However, as the car gets older, it might be worthwhile to explore roadside assistance services that charge an annual fee for a slew of benefits. There are plenty of options in roadside assistance, so it's important to do thorough research before choosing one.

Compare Reviews for Top Roadside Assistance Services

AAA - American Automobile Association
Read 1,545 Reviews

Founded in 1902, American Automobile Association offers 24/7 emergency roadside assistance to customers nationwide. Customers can choose from three coverage plans offering benefits such as towing and emergency fuel delivery.

OnStar
Read 466 Reviews

OnStar, a subsidiary of General Motors, provides roadside assistance through its vehicle service plans. Customers can use the OnStar RemoteLink app to request roadside assistance from their nearest service provider.

Good Sam Roadside Assistance
Read 241 Reviews

Founded in 1984, Good Sam Roadside Assistance offers roadside assistance plans for RVs and autos. The company has a network of over 40,000 service and repair providers and has handled around two million roadside breakdowns.

AARP Roadside Assistance
Read 128 Reviews

AARP motor club works as a supplement to your auto insurance. They provide towing, emergency roadside service, lockout service and more. Choose the service that meets your needs from their range of plan options.

Better World Club
Read 42 Reviews

Better World Club is the nation's only green auto club, with 24/7 nationwide roadside assistance. Coverage is available for cars, RVs, motorcycles—and they invented bicycle roadside assistance.

Blink Roadside
Read 8 Reviews

Blink Roadside offers nationwide roadside assistance through its roadside assistance app. The award-winning company protects over 75 million drivers and responds to over eight million roadside assistance requests annually.

Allstate Motor Club
Read Expert Review

Allstate Motor Club has been providing roadside assistance to customers across North America for more than 50 years. Customers can choose from three service options, all of which provide 24/7 access to roadside help.

AutoRoadService.com
Read Expert Review

Founded in 1979, AutoRoadService.com provides 24/7 roadside assistance to customers throughout the U.S., Canada and Mexico. The company's award-winning call center receives over four million roadside assistance requests annually.

AutoVantage
Read Expert Review

Located in Stamford, CT, AutoVantage is a total car care program that has been providing members and their immediate family with 24/7 emergency roadside assistance and unlimited access to certified mechanics for over 25 years.

BP Motor Club
Read Expert Review

Founded over 40 years ago, BP Motor Club provides 24-hour roadside assistance across the U.S., Canada and Puerto Rico. Customers can choose from three types of membership plans: Silver, Premier and Premier Plus.

National Motor Club
Read Expert Review

National Motor Club has been a leading provider of 24/7 emergency roadside assistance in the U.S. and Canada since 1956. Members receive up to $100 per disablement for covered services, such as towing and emergency fuel delivery.

Paragon Motor Club
Read Expert Review

Paragon Motor Club has been providing roadside assistance to tens of thousands of customers for over 25 years. The company offers progressive levels of roadside assistance, designed to fit customers' needs and budget.
Thank you, you have successfully subscribed to our newsletter!
We value your privacy. Unsubscribe easily.
What features matter most?
Fee
This is the cost incurred for enrolling in a roadside assistance plan. Most roadside assistance companies bill annually, although there are certain providers that bill monthly or even per incident. Reading the fine print is important.
Surcharges or discounts: Some roadside assistance plans levy surcharges the first time you enroll while others offer discounts to first-time users.
Refund: Certain providers let car owners opt out of a plan within a stipulated time-frame with a full money-back guarantee, though some companies give a pro-rated refund even after the first month of the plan has lapsed.
Extra cost for more drivers: Some plans ask vehicle owners to pay extra if they want to add more family members to the plan or add more vehicles.
Coverage
Coverage of a plan can vary in terms of availability (such as 24/7 assistance), the number of vehicles or drivers covered and the kind of vehicles covered. When comparing coverage between plans, there are several other factors that need to be considered as well.
Number of service calls: Check the number of free service calls included in the plan. Consumers might have to incur expenses when they have reached their limit. Some providers even bar people from premium plans the following year in case service calls are exceeded.
Lockout: A roadside assistance plan that covers lockout incidents saves time and expenses that would have to be spent on a locksmith or a tow.
Number of services covered: Common services in roadside assistance plans include fuel delivery, flat tire repairs and towing (typically with a tow truck).
Towing
Most roadside assistance plans come with a towing service. However, terms and conditions differ according to pricing and provider.
Mileage limit: Having a car towed further than the allowed limit in a plan attracts charges, which are billed per mile. It may also limit your options of repair facilities, as there may be a deal with a certain auto repair shop. It's important to know the facts on mileage and additional costs.
Choice of destination: There are some plans that limit towing to the nearest authorized dealership or repair shop only.
Calamity coverage: Towing assistance in roadside assistance plans also differs depending on whether the plan covers calamities such as fire and flood.
Type of tow vehicle: A tow truck may be ok for most vehicles, but all-wheel drive vehicles and sports cars require a flat-bed truck. This could be an extra cost.
Availability of service
Roadside assistance providers often contract local tow truck operators and repair shops. Usually, the wider the network of local service providers, the better the response time. Availability of service between plans also differs by:
Overseas availability: Certain roadside assistance companies have a network of providers outside the U.S.
Areas covered: Some states in the U.S. only allow contracted service providers to offer roadside assistance on certain highways. Roadside assistance plans typically have limited liabilities in such cases, where consumers are refunded for costs incurred up to a predefined limit.
24/7 assistance: Not all plans come with 24/7 assistance. However, if a vehicle owner makes a lot of trips at odd hours, a plan with 24/7 roadside assistance might be a top priority.
Frills
A lot of roadside assistance companies offer extra benefits to consumers, apart from basic services like towing, flat tire repair and fuel delivery.
Discounts: Service providers have partnerships with lodges, car rentals, amusement parks, travel discounts and repair shops where plan holders are entitled to discounts.
Trip interruption insurance: This typically covers any expenses incurred on lodging, food and transport in case of an accident or vehicle problem. Usually, there is a limit to the reimbursement amount.
Repair warranties: If a car is serviced or repaired at an authorized repair shop, the plan holder gets a limited-time warranty on the repairs.
Trip planning tools: A lot of roadside assistance annual plans come with handy trip planning tools that give consumers an estimate of gas consumption, construction zones and the most economical route to take and other helpful advice.
Reputation
Other people's experiences matter when choosing roadside assistance services. They are needed in emergency situations, which mean response time is critical. Other factors affect the reputation of a service provider too.
Paperwork involved: Check if the roadside assistance company offers free services upfront or if reimbursement claims have to be made later.
Customer service: A good roadside assistance provider will be swift addressing customer complaints.
What are different types of roadside assistance services?
Full-service offerings
These are typically annual plans that cover more than one driver or more than one vehicle. They may even cover a car not owned by you, such as a friend's vehicle you are borrowing.
Basic plans
These cover basic roadside assistance, such as towing and fuel delivery. They usually have very limited free towing miles.
Premium plans
Some roadside assistance services include additional benefits such as discounts on lodgings, travel and coverage for vehicles like RVs and motorcycles.
Limited service calls
Roadside assistance services also differ according to number of service calls consumers can make in a year. More expensive services tend to come with unlimited service calls throughout a year.
Who's it for?
Families with multiple drivers
These are families in which both partners drive and/or there are dependents with a legal driving license.
Multiple-car owners
These are people who either own more than one car or frequently depend on car rentals for their transportation needs.
Frequent vacationers
This group comprises people who often take road trips and those who spend a lot of time on the road while on business.
Adventurers
They like to explore off-road destinations and often own multiple vehicle types such as RVs or motorbikes in addition to a car, truck or SUV.
What does the expert have to say?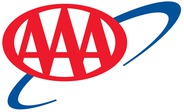 Founded in 1902, AAA is a group of 69 affiliated motor clubs in North America. They have locations in every state and many countries. They offer 24-hour roadside assistance, including assistance for international members in the U.S.
Read More

This roadside assistance service comes bundled with GM vehicles. However, consumers can also buy the service separately for their vehicles through OnStar's For My Vehicle (FMV) service.
Read More

Known for its roadside assistance services for RVs, boat trailers and motorbikes, apart from standard passenger vehicles, Good Sam Roadside Assistance offers support in the U.S., Canada and Mexico.
Read More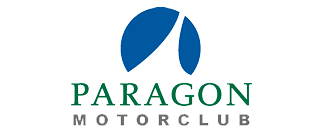 Founded more than 25 years ago, Paragon Motor Club offers 24/7 emergency roadside assistance services, including those geared toward commercial and business vehicles.
Tracks members: The service is member-dependent rather than vehicle-dependent.
24-hour towing: The club offers 24/7 towing support, with a towing radius of up to 100 miles depending on the plan.
Stolen-vehicle compensation: If a vehicle is a stolen more than a 100 miles away from home, the service pays up to $1,000 for expenses such as transportation.
Dual payment options: Consumers can pay monthly or annually, with discounts available for annual memberships.
A free adult: Membership to the club comes with roadside assistance coverage for one additional adult.
Best for: Paragon Motor Club is best for multiple-car owners, family travel and frequent vacationers.

Blink Roadside is an award-winning roadside assistance service with a member base of more than 75 million drivers and one of the largest networks of service providers in the U.S.
Read More

Allstate was founded in 1931 as an auto insurance company and has since  diversified to include roadside assistance. The company has been providing roadside assistance for more than 50 years.
Pay as you go assistance: Allstate's Good Hands assistance lets vehicle owners pay for assistance on a per incident basis.
One free adult included: All membership plans of the service cover one additional adult free of charge.
Corporate social responsibility: The company has strong corporate social responsibility ethics, which include setting up Purple Purse, which helps victims of domestic violence, and actively working to reduce teen car crashes.
On-time arrival guarantee: The service guarantees assistance within 30 minutes of a breakdown. In case of failure, vehicle owners get a discount on subsequent year's membership.
Range of vehicles covered: Allstate has membership plans for cars, vans, light trucks and RVs.
Best for: Allstate Motor Club is best for families with multiple drivers, family travel and adventurers.

Established more than 40 years ago, BP Motor Club offers 24/7 roadside assistance. The motor club has three membership plans and offers support in the U.S., Canada and Puerto Rico.
Free adult coverage: Each plan comes with free coverage for an adult in the family.
Tracks members: Members can take advantage of benefits regardless of the vehicle they are driving.
Trip planning service: BP Motor Club offers Pathfinder Trip Routing Service to its members, which helps with directions, information about detours and estimates for trip expenses.
Discounts on rentals: Members of BP Motor Club get discounts on car and truck rentals on weekdays as well as weekends.
Dispatch guarantee: The service has dispatch guarantee on towing services. Members get reimbursements on expenses incurred if a tow truck cannot be found.
Best for: BP Motor Club is best for families with multiple drivers, multiple-car owners and frequent vacationers.

AutoVantage is an emergency roadside assistance service that provides support in all 50 states. The company has a network of more than 15,000 service providers and more than 25 years of experience in the field.
Impressive tow radius: The service offers a 150-mile tow radius to members.
One plan for the entire family: AutoVantage has one roadside assistance plan for the entire family, which makes is simple and convenient.
Auto discounts: Members get discounts on car repairs and maintenance at repair shops across the country.
Concierge service: AutoVantage has a 24-hour concierge service, which helps members with travel plans.
Travel deals: Members get discounts on several car rentals and lodgings.
Best for: AutoVantage is best for families with multiple drivers, adventurers and frequent vacationers.

Established as an independent motor club in 1956, National Motor Club is a Texas-based roadside assistance service that offers support for multiple vehicle types, including RVs and motorbikes.
No extra cost for different vehicle types: The service's membership plans come with coverage for cars, motorbikes and RVs, without additional charges.
Easy installments: Consumers can pay for membership plans in monthly installments.
Travel interruption compensation: National Motor Club reimburses members for up to $100 for expenses incurred on food, lodgings or transport due to travel interruption.
Discounts: Members get discounts on automobile repairs, car rentals, hotels and pharmacy purchases.
Extended warranty on repairs: Active National Motor Club members get extended warranty on common personal vehicle repairs such as air conditioning, emission control systems, wheel bearings and electrical systems. Be sure to read the details as warranties on car repairs can be complicated.
Best for: National Motor Club is best for frequent vacationers and families.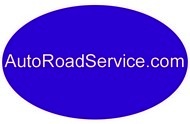 Established in 1979, Auto Road Service is a New York-based roadside assistance service that offers support for residents in the U.S. and Canada.
Free coverage for an adult: The service's membership plan comes with free coverage for an additional adult in the family.
Assistance for multiple vehicle types: The membership plan covers roadside assistance for cars, SUVs, non-commercial trucks, motorbikes and RVs.
Multiple payment options: Vehicle owners can pay monthly, annually or make an upfront payment for several years at a time.
Discounts on hotels: Members can enjoy discounts on rooms at more than 12,000 hotels across the country, including premium chains like Marriott and Sheraton.
Trip planning assistance: Members of Auto Road Service get access to online trip planning tools that help with the best routes and hotel recommendations.
Best for: Auto Road Service is best for frequent vacationers, adventurers and families with multiple drivers.
Disclaimer
Information in this guide is general in nature and is intended for informational purposes only; it is not legal, health, investment or tax advice. ConsumerAffairs.com makes no representation as to the accuracy of the information provided and assumes no liability for any damages or loss arising from its use.
Thank you
Keep an eye on your inbox, the latest consumer news is on its way!