Whirlpool Washing Machines
Consumer Complaints & Reviews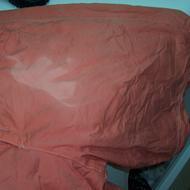 Whirlpool Cabrio Washing Machine WTW7000DW - I, too, purchased this piece of junk in February, 2016. The repairman from the store where I purchased this machine has been out 5 times. He has not been able to fix the lack of water to be able to get the clothes clean - or even completely wet. I have contacted Whirlpool and for a fee they will send out one of their own technicians. That's throwing good money after bad. Other than that - "So sorry. Can't help you." Unbelievable. So what can be done?

I bought this nightmare machine one year ago, and stop working. If I try to program a cycle it put itself lock so I can not use or program any cycle. I can not open the door and start a noise like it was draining without clothes at all. And when finally it ends, the machine is like dead, no works, no programs no nothing. I am sick of this appliance. It is almost new and just does not work as it should be. But the worst is customer service, OMG. They lie about everything. The technician came to see what was the problem and told me it was the card, so he could not do anything until the factory send the piece to the place where I live.
Well this happened one month ago and I am still waiting for the service. My guarantee was still on time, but every day at customer service they have a excuse/lie that the piece is on my way and service will be completed. Well I am still waiting and nothing happens. I am desperate. No one cares about the customer. If I would have known or read the bad reviews about these washing machines I would have never bought it. I got it at Walmart. I regret deeply. I do not know where or what else to do. Nobody cares or listen. Shame on you Whirlpool.

I purchased Whirlpool only front load compact washer in June 2015 and lasted only a year before the door lock broke and getting F6 error that means mother board to be replaced. Whirlpool warranty department (AIG) did not bother to do a complete repair and offer buy out at a 75% of my purchase price. My five year warranty premium cost was not refunded. I do not recommend this model be purchased by anyone. Whirlpool washes its hands on the quality and reliability of its product in US and that is a shame! A service life the unit should be at least 9 years with affordable maintenance cost.

I bought a Whirlpool Cabrio Platinum washer 2 years ago and it is by far the worst washer I have ever owned. It's a water saving device with extremely long cycles. The clothes don't get wet enough, don't come out clean and they do not smell fresh. I have to put them through 3 rinse cycles and often times have to re-wash my clothing. The cycles are very long, using more electricity, and it takes me 3 times as long to get my weekly laundry done. My clothing comes out more wrinkled and twisted causing longer time ironing. My old agitator style washer did a superior job compared to this piece of junk. I don't like the automatic locking lid, nor do I like the machine choosing the spin cycle for me. There isn't even a soak cycle. If I want to soak my things I have to do it in the sink and then drag them to the washer to rinse and spin them.
I spend a fortune on laundry additives in order to get my clothing clean and then they aren't as clean as with my old washer. I now dread doing laundry and every time I look at the washer I feel like taking it to the dump! There isn't anything I like about this machine and I wouldn't recommend it to anyone. It is a piece of crap. This is 2016 and they haven't learned how to make a good working washing machine. When I move, I will be celebrating leaving it here! I will never, ever buy a product made by them again.

Purchased this washer 7 months ago. We are a family of 5 with A LOT OF LAUNDRY!!! I adequately researched a machine that could do large loads of laundry, WELL. I read at least 100 reviews and went forth. (Note to self that anyone giving this machine a decent rating, is a DIRTY, SMELLY, FILTHY LINEN WEARING FOOL who doesn't take much pride in their clothing cleanliness.) I proceeded onward and after paying A LOT OF MONEY for this 4.8 Whirlpool Cabrio Washer, I found out within the first two days of owning it, that IT IS GARBAGE! Regardless of the 4.8 drum size, you can only fill it less than 1/4 of the way with clothes, to even hope they will be touched by water.
My clothes come out DETERGENT STAINED & DRY! Insanity... A washer that doesn't wet the clothes!!! We have had 4 repairmen come out within this time, because I am fed up! I have been physically shown and told now, by all 4 guys, that the washer will not fill more than 9 inches with water. They advised me to fill Home Depot buckets and throw them into the drum. THIS IS WHAT I DO, TO SATISFY THAT I AM WETTING MY LAUNDRY - PURE CRAZINESS! The repairmen told me to set all loads to "bulky sheets" + extra rinse + highest soil. This is a 1 hour, 26 minute initial setting. Note that my adding water messes up the computer readings and it will reset throughout the washing cycle multiple times. Even with all of this... the machine still doesn't wet the clothes!! The top and center of the load is BONE DRY!
This machine will not wash sheets, blankets or comforters, either. Don't waste your time trying!!! Don't be fooled by the drum size. Your great grandmother's 1930s 1.6 cu ft washer washed more clothes in any given load. #1 My water bill is through the roof. #2 The washer constantly resets and runs on any single load for over 2.5 hours AND #3 MY LAUNDRY PILES HIGHER AND HIGHER, as you cannot put more than a smattering of clothes in the machine, at any given time! GARBAGE, GARBAGE and MORE GARBAGE!!! I would be better served to find a stream and a flat rock and start doing my laundry "colonial day style"! I am done... Finally had enough of this insanity! RETURNED THE MACHINE THIS MORNING!!!
How do I know I can trust these reviews about Whirlpool?
552,341 reviews on ConsumerAffairs are verified.
We require contact information to ensure our reviewers are real.
We use intelligent software that helps us maintain the integrity of reviews.
Our moderators read all reviews to verify quality and helpfulness.
For more information about reviews on ConsumerAffairs.com please visit our FAQ.

This is the worst washing machine I have ever had and if I had known what I know about it now, I would never have bought it! It limits the water level and there is so little water that the clothes cannot wash freely so they come out a wrinkled mess and no amount of drying can get the wrinkles out. I tried less spin time, hoping that would eliminate some of the wrinkles and then the clothes are actually dripping water out of them and have to be put thru a spin cycle and you can only rinse and spin -- there isn't just a spin cycle. I tell everyone I know about this horrible machine and NEVER, NEVER buy it! It's TERRIBLE. I hate it and now I'm stuck with it! Boo for Sears (where I bought it) and BOO for Whirlpool!!! THUMBS DOWN WHIRLPOOL!!!

From the very beginning the washing machine did not clean the load. It doesn't even get the load completely wet. The best you can hope for is to utilize lots of fabric softeners to at the least make your clothes smell clean because they surely won't be. Don't even get me started on the load lock feature because it serves no purpose other than to drive you batty. When your 15 year old son offers to give you money to buy a new washer after owning the one you just bought there is nothing I could say more profound than that. How Whirlpool stays in business befuddles the mind.

This washer never worked right. It simply mixes the clothes up with little water. A real piece of crap. See the 2000 other complaints. Time for class action suit.

I have had the machine pair (Whirlpool Cabrio Platinum) for almost 4 years and up until a few months ago I LOVED the washer. I was advised when I bought the machine to make sure to read the manual, which was very helpful in learning to use it properly. I have never had residue on my dark clothing or ever had the clothes come out partially dry. I use liquid HE detergent nothing powder goes in the machine. I also read many reviews before buying it and a got some advice from them.
I have washed king size comforters with no problems. Everything has always cleaned very well. The only issues I have are that when bleach was used in a previous cycle. I've had a problem with the bleach not being fully dispensed and ending up in the next load. Fortunately it was just towels and not darks!!! Although, I had just bought the towels and now they look tie died which was very upsetting to me. I learned to add water to the bleach dispenser to dilute it and that issue seemed to dissipate. BUT NOW... I COULD THROW A TANTRUM. I PAID 1800+ FOR THE PAIR AND THE WASHER IS SHOT!!! A pretty common problem with the Cabrio from what I've read.
It started by making a very loud noise when spinning, like a helicopter was landing in my laundry room! I continued using it, I even thought the sound was getting better after I did the clean cycle. The last load I did would not complete the cycle because it kept reading that it was unbalanced and unfortunately it was a load of heavy wet towels. I was far from happy when I had to remove them and go to a Laundromat. Needless to say its the bearings and to fix it's very costly. I can't even fathom that a less than 4 year old machine needs to be repaired and the cost is roughly half of what I paid for it!!! I do know I will NEVER buy another Whirlpool. What happened to making things to last??? Next machine I will definitely get extended warranty. I can honestly agree with all the other reviews... THIS MACHINE IS HORRIBLE!!!

These are the worst sets in the world. We bought this set from a hometown store, had them 6 months and all belts on dryer had to have the belt on the dryer replaced, then 2 months later the washing machine went out, so the store did replace both and we've had them about 3 month. The dryer works great so far, the washing machine on the other hand not good at all! The tray where the detergent goes continues to have mold/mildew in it, the clothes come out of wash cycle smelling soured. We have this set inside and we keep our temp set on 67 in our home. There is no excuse for all the problems, not to mention that noise it makes when it washes!! I am completely disgusted!!

I am very disappointed in my Cabrio washer. I have had it for two year and now I have to spend $ 250.00 on a machine that sounds like I'm in a machine factory. It is so loud in the spin cycle that you can't hear a TV or radio. Also the lit of the washer broke in the start of the second year. I had my previous washer for 15 years before requiring a service call. I have to agree with all the reviews that this washer should be recalled. Maybe if we all call the media in on this problem Whirlpool will be forced to pay for a recall or repairs. Another case of big business ripping off the consumer.

Bought this washer and dryer on sale at HD. The washer hasn't worked from the beginning. The clothes don't get wet because it's an HE. I have to add buckets of water to even get the clothes wet enough to wash. The clothes come out with a residue on them. We use liquid HE detergent. It appears I'm having the same problem as the majority of posters here. I will NEVER buy another Whirlpool appliance. There should be a class action suit to get Whirlpool to respond.

This washer is an extremely poor choice if you wash clothes. It has so little water it does not dissolve HE detergent, Clorox 2, or OXI Clean. After even one wash it does not clean your laundry. If you choose to wash your sheets (even though there is a sheets and deep washer setting) it's a joke. I could do better by washing things in the tub. I realize it's a low usage water washer but you cannot even add more water unless you put it in with a bucket.

We bought this for $400 at Home Depot in Mar 2014. After 5 repair visits over past two years, Whirlpool refuses to replace or refund. First repairs due to loud banging noises, which never stopped. Loads take forever to wash. Wastes so much water. Now, it just won't even start or drain. It is filled with water and now have to manually empty it. Basically piece of junk. I guess if you buy this brand, don't expect it to work or last very long. It's like renting a faulty appliance. Suffice it to say, I am done with Whirlpool.

I just bought my washer 3 or 4 months ago. It is the worst washer I have ever owned. Anyone that has ever done laundry knows you need water to wash clothes. My clothes are not clean and my whites are very dingy. I use the same soap (Tide) and the same bleach (Clorox) that I have used for years. If I can find someone dumb enough to buy it I will sell it and get a good one. I would rather go back to the old wringer washers than this one.

Warning to anyone considering this washing machine. It has actually destroyed some of my clothing by twisting and tying legs and arms of pants and shirts tightly together and giving the clothes a beating rather than a reasonably careful washing. Rubbing your clothes on a rock at the bank of some river would be preferable to using this machine. It does not provide enough water to wash clothing without abusing it. I blame myself for assuming that no company would attempt to put a product that performed like this on the market. I bought this machine at hhgregg.

This "washer" is less than a year old. From the start it was horrible. I was told to call a repairman who came and charged me $200 and still the thing doesn't work. I have never hated an inanimate object like I hate this machine. Oh, and the dishwasher also made by Whirlpool and also new, leaks! I will never ever ever buy anything made by this company. It should be a crime punishable by imprisonment to sell such garbage. But they keep offering me service contracts for $395 to come take a look. Thieves.

Bought a Whirlpool Cabrio washer from Home Depot. It started making noises on the spin cycle 2 months after the purchase. A technician came out and concluded it was a clothes hanger behind the machine making the noise. False. Two days later I tried to wash a load. All the panel lights came on. And then the machine died. No power. The tech came out and tried to run tests but the machine would not respond correctly. Informed it has a bad control. The machine will malfunction even if a button is pressed too long. And then it's repairman time again. This machine is poorly designed. No doubt whoever designed the digital control panel did not think about ease of use. The tech has to recalibrate the controls after every failure. Whirlpool and Maytag have put out a bad product and this will be my last.

On 5/3/16 I purchased an Amana high-efficiency, low water, top loading washer. What a joke, it is a piece of junk. There is no water so clothes don't come clean, and if you leave money in the pockets no worries. As it will be right there after the clothes are washed and dried (got matching dyer also). They don't even smell clean after two washing. And now you are to purchase a cleaner to clean your washing machine. This is truly not an efficient machine in any way.

Just bought the Whirlpool 3.5 cu ft, Top Load HE washer (model WTW4815EW), but of course, the sales person did not explain that "HE" meant LOW WATER USAGE. Wish I had done my homework. FIRST LOAD, clothes seem to be beaten to death, and must pour in detergent before you load clothes. So, Oxyclean detergent I always used in my regular (NOT HE) washer put a hole in one towel and discolored (faded out) the others. Also seems that the fast and hard agitator would not (logically) last very long. It seems to be working very hard. I'm SO disappointed.
Called Whirlpool to say I don't like it. They said to call Home Depot and see what they will do about an exchange. When I did, my sales person said that almost all the washers he sells are HE. I want the old type washer back that allows me to add more water if I want, change the cycle and water levels at my discretion, add detergent when I want to, and soak clothes if I wish.

The agitation is too loud. I called Whirlpool customer service and said I wanted to return the washing machine because it was so noisy. Whirlpool customer service agreed that it was noisy and said they would send a technician out. Whirlpool customer service never told me the technician they were sending would cost me 25% of the washing machine cost. The technician said this is normal all machines are this loud. Now I am out the cost of the washing machine plus the cost of the technician and all I have is a very noisy washing machine. I'm a real satisfied customer. The machine was bought 12 days ago.

I purchased my whirlpool washer on 01/24/2011 and I purchased a 5 yr extended warranty at the time of purchase. My washer broke down. I called the whirlpool co. After 5 mins getting through the phone prompts and another 30 mins on hold I finally spoke with a rep name Ashley who state that there was no account or record of my warranty. She connected me to another department where I spoke with Eva. I was advised that since the company that sold me the warranty was out of business whirlpool would set up an account for me if I faxed the information documenting my original purchase. I faxed the information, waited three days without a response. I called today went through the phone prompts and could not reach the reps I spoke with before. The reps today were not helpful and refused to even try to get me to the reps I spoke with before. I was advised that the previous reps provided inaccurate information.
If an appliance comes with a one year warranty and a consumer purchases a 5 yr extended warranty should it be added to the 1 yr or is the first year included in the 5yrs? Wouldn't it only be a 4 yr extended warranty if that were the case? I am very disappointed in the lack of quality of my washer and misrepresentation that was communicated by whirlpool reps. At the very least they should answer the phone promptly and honor the commitment to repair products. This is the case number (**) I was provided the first time I called, but it is not recognized by the reps I spoke with the 2nd time. I was provided 866.368.6478 as a contact# and a fax#. I faxed my receipts to that number as instructed.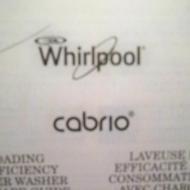 This machine is JUNK and in need of a recall!! DO NOT BUY!!! This was purchased at Lowe's for nearly $800 a couple of years ago and what a waste of money. During the first year, they had to send out a tech that told me he was not familiar with top loaders and was not sure why the clothes were not getting clean, nor why they came out with a white residue on the dark clothes. We used the machine cleaner - which the cycles take nearly an hour (how is that efficient?), put in a load of dark clothes WITH NO SOAP and guess what? Then he had me dump in a gallon of vinegar to "clean the tub and the wall of the washer" and repeated the process and guess what? He informed me that it was just lint. Well, after several visits and using a suggested pin drop of soap, the problem remained. I finally asked him if he was so sure it was lint and not soap residue, would he be willing to taste the "lint?" It was soap.
Obviously after an hour of "washing" in the "efficient" washer, the clothes are not getting rinsed. I know this because in just putting in less than ten dark t-shirts, they came out dry!!! He informed me that since he was a contractor for Whirlpool, he was not allowed to continue to come back as he resolved the problem "that I was using too much soap!" Well, that is only part of the problem. This piece of crap leaks. We not only have a water softener, but a household filter system. In just the last three months, we have replaced the hoses as they are corroding. We were informed by Lowe's that the hoses that came with the washers were from China and that they have been replacing them with US made hoses to the customers at no charge due to the amount of returns. Well, those too have been corroding and now I once again have water on the floor.
It cost $1.75 to take my clothes to the Laundromat, 26 minutes to wash and ten minutes to get there and back. That is what I have been doing, and using my 23 year old dryer when I get home. It is a shame that the company is not responding to an obvious problem. I only wash two loads in a week - not like I am beating the thing to death with numerous loads or heavy loads. I will not recommend, in fact, I BEG you not to spend your hard earned money on this junk. Buy a $200 washer and if it too craps out in three, four or five years... you are still ahead. You will even save money on headache medication and save your sanity.

Purchase whirlpool washer model W2W4800xQ2 in Sept. 2012. Had problem with lid lock after warranty. Now lid lock does not work, takes 1/2 hour to start wash and does no spin. Called whirlpool and they will do nothing. Repair will be $200. I opt to just purchase new machine. This machine is one piece of garbage.

I don't know how anybody could write a good review on this machine. It always requires deep water wash and sometimes two cycles to get clothes clean. On regular cycle, it doesn't get water on all clothes. Oh yes, it does save water... I've pulled things out with dry areas on them.

After 3 short years, my dryer that cost me over $900 is not working and the part needed for the repair is no longer being manufactured. They did offer the parts for free, but that was useless since they aren't available. They then offered me a new dryer which would cost me $800. I am currently waiting for the "Product Exchange Team" to contact me. I'm not hopeful that will be of any use.

This is a horrible washer. It leaves a white residue on dark clothing and the clothes need to be rehashed. There is water that settles in to the fabric softener dispenser. Now the washer is leaking. My husband replaced the tub seal or whatever since he found this could be the problem while searching the internet. It is still leaking and we have no idea from where the water is coming. I agree with the other person that the Whirlpool customer service cares not that they've manufactured a defective product.

I bought this machine six months ago from Costco. It can't clean sheets. After two hours, I gave up and started a manual spin. My old machines lasted anywhere from ten years to six years.

After purchasing three gold series kitchen appliances in 2013 two months after purchase refrigerator failed. Whirlpool did not have a fix at the time. Told me I had to wait two months for a part to be engineered and then service to be scheduled which is not acceptable. They would not take back the refrigerator and give me a different model so I had to press Lowe's to accept it back and they did give me a refund. I then had to purchase a different brand refrigerator which now I don't have a matching set in my kitchen.
Then the dishwasher became part of class action lawsuit and now my gold series gas range is obviously damaged too. The control had the plastic panel is bubbling and it is split. Again after talking with Whirlpool customer service they refused to help with this at all claiming this is a cosmetic issue and it would've only been covered for 30 days from date of purchase. This gas range also has an aqua lift self-cleaning feature which does absolutely nothing. It does not clean the stove. You have to go into it and clean it the old-fashioned way with chemicals, gloves, mask and a scrub brush. These products are absolute junk and the customer support is non-existent. Do not buy Whirlpool products.

I purchased a Whirlpool Washer at Lowe's on 02/29/16. After 3 weeks it simply stopped after the last rinse, never drained the water or starting the spin circle. One and a half month later after 5 service calls still no working washer. Whirlpool customer service just adds insult to injury. They refuse to replace to washer or to issue a refund. Apparently they don't care if their customers have to use a laundromat indefinitely after buying one of their washers.

ConsumerAffairs Research Team
The ConsumerAffairs Research Team believes everyone deserves to make smart decisions. We aim to provide readers with the most up-to-date information available about today's consumer products and services.
Whirlpool is generally considered the largest home appliance maker in the world. The company employs over a 100,000 employees, with many of them located right in the United States. The company also has a strong commitment to environmental and social causes.
Large capacities for a variety of customers: Whirlpool washers feature large capacities, with a few washers offering more capacity than 4.3 cubic feet.
Corporate diversity: Whirlpool has a commitment to corporate diversity, and attempts to connect with groups like women, blacks and Asians through its various Whirlpool Action Networks.
Auto-dispensing feature: With select washers, consumers can fill their washer with enough detergent for 12 washes. From there, the Whirlpool washer will dispense the exact amount of detergent needed, saving time and conserving detergent.
Best for People who want a hassle-free washing experience, families and professionals.
Compare Washers and Dryers
Whirlpool Washing Machines Profile
Basic Information
Company Name:

Whirlpool

Address

2000 N. M-63
Benton Harbor, MI 49022
United States

Year Founded:

1911

Website:

http://www.whirlpool.com/