Whirlpool Washing Machines
Consumer Reviews and Complaints

Whirlpool is not what it was before. I got this set with new house... They are very poor construction. They are not even close what I have before the LG. After 6 months I begin to have problems with the dryer... Technician come two time to fix the problems. Quality of washing is OK though... That going to be the last time I got Whirlpool products. For sure.

My washing machine stopped working. I called customer service and got through to Tonya, in the Benton Harbor, Michigan call center. She was wonderful! Living is SW Florida, we're having a difficult time right now dealing with the aftermath of Irma. Tonya is an angel during this trying time! Thank you Whirlpool for have exceptional customer service reps! I'll continue to purchase your products as a result.

Whirlpool Cabrio 8kg washing machine - Purchased this washing machine because of the size, water efficiency, no agitator. Have purchased Whirlpool products before and haven't had a problem but this washing machine is absolutely a piece of garbage. At first our water bill was hugely excessive so tested the machine and it was using 269 litres per wash when it was only supposed to use 98 litre as stated on the machine. When doing 2 washes a day you can imagine the water bill we had. Lint on washing, continually out of balance no matter how much was in the wash. Had it fixed under warranty then just out of warranty.
Water wouldn't turn off. Had to turn it on and off at the top lid. Could now be opened during washing cycle. Started turning itself on in the middle of the night and day. Had to unplug it to stop it, won't spin out clothes. Still sodden. After cycle finished with the lid open it would start to fill up with water again and going out of balance again. Had the appliance people out for the 4th time. Had to have the motherboard and a valve replaced. It's still leaving lint. Washing is not even getting wet so it can't possibly be cleaned. Contacted warranty people. They came out and said it is running as it should be but they advised us this is a common problem with this brand of washing machine. Personally I wish I could throw it away if I had another $900 to waste on another machine.

I bought it 3yrs ago, and it give us headache, only two weeks used and it stops working. We call their service center and have them check, findings is the motor not working and have to replace, we are asking them to replace it with new washing machine, but they only replace the motor, what we cannot accept is that they replace it with a surplus motor. Only two weeks used and they replace only surplus parts!!! Damn. What a bad experience... (The motor they put is noisy too)! After a year the spring hinge collapse and have to fix it again. And now my washing machine is like a helicopter when spinning, shaking and moving around our laundry area... I don't want to buy Whirlpool anymore.

These machines are designed to clean your clothes by rubbing them together which they attempt to do in a minute amount of water. They destroy the fabric, pull the seam out of shape, wrinkle them beyond the point of wearable, do not get them clean and do not get all the detergent out. I have had clothes come out partially dry. They also do not dilute the fabric softener, leaving unremovable stains on your clothes. In addition, they take forever to do a load of clothes even without the extra rinse you need if you want any hope of getting the clothes rinsed.
The dryer is the slowest dryer I have ever had. The steam refresh that is supposed to get the hideous wrinkles out of your clothes does not put steam into the dryer. Instead, it sets the dryer to the highest heat so that those clothes you did not want on high heat are now getting it; then it shoots bursts, yes large bursts, of water on them. Your clothes come out a combination of still wrinkles and wet. If you hear of a class action suit, please contact me. These machines should be recalled.
How do I know I can trust these reviews about Whirlpool?
884,041 reviews on ConsumerAffairs are verified.
We require contact information to ensure our reviewers are real.
We use intelligent software that helps us maintain the integrity of reviews.
Our moderators read all reviews to verify quality and helpfulness.
For more information about reviews on ConsumerAffairs.com please visit our FAQ.

I bought my Cabrio Platinum Washer and Dryer in 2013 (4 years old). About a month ago, it started sounding like an airplane was landing in the house while on spin cycle. I called a repairman and he said the bearings were going bad and it would be better to buy a new machine. When we pulled out the washer, there was grease all over the floor - apparently a seal started leaking and the bearings had no grease so they started burning up. I talked with Whirlpool, after all it was only 4 years old and a seal leaking and burning the bearings up wouldn't be from normal wear. They were not convinced and offered to give me a discount on a new one -- No Way! I went with another brand recommended by the repairman. The screws on the dryer door also came out and we had to replace them. So much for the Whirlpool brand and especially their top of the line machines. I will not buy another Whirlpool washer or dryer.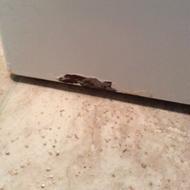 Purchased 7/2015. LOVED it @ 1st being the key word. Notice grayish residue on clothing. Mainly on black. Towels discolored and lint on clothing. My kids were blaming dye in the detergent, & using Purex Crystals. I changed detergent to Armen hammer sensitive clear. Stopped using my beloved crystals. Wrong! Cleaned the rim @ the top of the agitator all the dirt & grime get ps trapped in the rims it helped some what. Additional problems occurred. From time to time started noticing unbalancing no matter the load size. Paint bubbling, peeling & rusting. The lid lock broken. Nightmare trying to get an appointment through Whirlpool. Referred to go to a dealer. Called Sears. Gave specific details what's wrong. Appointment 2 wks out.
Service arrived, he had no idea why he was there. No info given. Then he said he doesn't have the part. He ordered it and said it'll be sent to me approx 5 days. But won't be fix for another 3 wks. Same with 3 people from customer care. Informed this is not acceptable. Another problem now when unplugging it still stays on its hold electrical current. This can not be replaced until it's deemed it's broken & cant be fixed. They rather your home catch fire. They don't care about the inconvenience for 2 1/2 months. Look @ photos not plugged in but still on.

We purchased the Cabrio washer and dryer set 2 years ago (7/22/15) from Lowes and have HATED them since day one. The first wash in the washing machine left clothes dirtier than when they went in. Our clothes have never gotten truly clean. The washer has a HUGE tub which is what I liked about it so I can wash my King sized comforters. What a joke that turned out to be. The comforters only get half wet even on the deep water setting. The machine even left dark stains on my light colored comforter and ruined it. Fast forward to 2 years later and the washing machine stops spinning and fills with water clear up to the top of the tub and won't drain. I had to put the machine on the rinse and spin option to get it to drain. Tried a different setting and it worked for a few months but started doing the same thing.
The washer seems to be unbalanced no matter what size load I do. I am thoroughly disgusted with this machine and wish I would have never purchased from Whirlpool. The dryer has always worked fine until recently (2 years after purchase). It quit drying the clothes and leaves everything twisted up and wrinkled, even if I take them out of the washer and shake them out before I put them in the dryer. Doesn't matter what setting I put it on, the result is the same. So now it seems as though BOTH of my machines only lasted 2 years. I'm not going to bother fixing them, these will be used as target practice. I will never buy another Whirlpool product again.

Front Load Washing Machine, Model WFW97HEDBD0 - This is the worst appliance we ever owned. Purchased in 2015, multiple problems since! 1. Soap dispenser did not dispense and leaked down the front of washer... 4 service calls, control panel finally replaced, clothes not clean, leaking continued. Had to place soap into washer drum. 2. Pedestal drawer made grating noise, track off, drawer replaced, opened better but still made irritating noise. 3. Grease oozing from side of washer both sides. Decided to look in back of washer and OMG! A copious amount of grease is also beneath & behind the washer & dryer. I had to scrape with a metal spatula device to pick up and it took over 1.5 hours to remove & clean. We are lucky a FIRE did not start when using either machine. This machine was a LEMON from the beginning.
In fact when we were having it serviced, I stated I wanted it replaced but was informed 2 visits were counted as 1 and did not qualify for further investigation. We cannot rid ourselves of this machine fast enough after the last issue. New washer coming tomorrow, not a WHIRLPOOL! New machine is LG WITH 10 year warranty on motor.

I have owned my Cabrios for over a year. They have given me no problems at all! I keep them cleaned with Affresh, even though I've never ever had a smell in them. Also, I have never ever had my washer or dryer not do its job!! My clothes are fresh as a daisy and clean. I bought my Cabrios because my father purchased his first set and raved about them. So, I used his to try them out. Absolutely wonderful machines!! You get more area without those crappy agitators in the way for one thing. Always fresh water, not washing in the same filthy water, yuck! It wasn't but maybe 4 months later for our new house that we got our Cabrios. I insisted on them! LOVE LOVE LOVE my Cabrios!!!

Thank you EPA for requiring water limits on manufactures of washing machines. As a result, I am forced to use the "deep water" and "extra rinse" functions to get clothes half way clean. So much for saving water! This Whirlpool Cabrio machine cost way too much for such lousy results. Additionally, I have to purchase a special product and "clean" my machine every month or two. Ridiculous!! I yearn for the old days when I could wash my clothes and they would actually come out clean.

Without a doubt, the worst washing machine I've ever owned. After 15 years, my trusty old Maytag finally quit, so we searched around and ended up purchasing the Whirlpool Cabrio Platinum 3 years ago. In that time, the hinge on the lid broke, and now it makes a deafening noise when spinning. We called a repairman and he said the bearings were bad and needed to be replaced... Total cost $275 plus $50 for fixing the lid. When we told the repairman that it was only 3 years old he couldn't believe it!
We decided against fixing it because from the start it never got the clothes as clean as we were used to, and without the agitator post in the middle, which was a big selling point by the salesperson who sold it to us, the washer continually stops with an Uneven Load message. Large load, small load, it doesn't matter. You can't do a load of any size without the load becoming uneven. We are now searching for a new washer, and although I don't know what we'll buy, I can guarantee it won't be a Whirlpool.

Washing Machine Model WTW4616FW - I purchased this machine at Home Depot after I had to return my Samsung Costco machine that was recalled due to the glass top flying off. I was attracted to it by its simplicity in design and price. I have had it almost a full year and love it. I like that it has the "deep water" wash for over-sized items and a full-sized agitator. I was shocked that it was actually "Made in America". I highly recommend it and I hope they keep making this reliable machine that gets the clothes clean. Awesome machine without the bells and whistles that I don't expect to breakdown. Way to go Whirlpool!

I purchased a Whirlpool top load 8500 washing machine from LOWE's two years ago. I noticed that the clothes were not getting wet, clean, were coming out covered in lint, soap film and stained. It is misleading to call it a HE washer since I have to wash each load 3 - 4.5 hours. It is NOT energy efficient if you have to wash each load of clothes 3 times with a rinse. I have tried all of the tricks - changing soaps, labeling the wash as bulky, wetting the clothes to add weight... Washing clothes should not be this complicated. The clothes are sorted appropriately and washed in the right temperature.
I do not understand what is staining the clothes. I put new white towels in and they come out stained (see photo)? Lowe's sent out a repairman who said the machine would never clean the clothes since there was not enough water in the washing machine to wash the clothes. I tried to return the washer to Lowe's but they said it was past the 30 days. Unfortunately, I purchased the appliances on a Lowe's credit card so there was no recourse. I then contacted Whirlpool and was put on hold and transferred to various people before I gave up.

I purchased Whirlpool Cabrio on 04/06/2017 at Best Buy in Lake Worth. The washer stopped working last month. I went to Best Buy to complain. I was told to contact Whirlpool which l did. Was on the phone for over 2 hours with representatives. Finally l was told a service person will come take a look and tell me what's wrong with it. The service person came after one week out. Told me he has to order parts and it will take a week for the parts to come in. That his company may send some else to come and fit the washer. Meanwhile l took off the day from work.
Now today 08/08/2017 the service company that Whirlpool contract with sent another service person with the parts only for him not to be able to repair the washer. He has to order more parts and it will take another week or so. I was so upset called Whirlpool, spoke with two different representatives. All they could say is sorry for the inconvenience that l have to wait until the service person comes out again with the parts. And if he can't fit that's when they will be able tell me if it will be replace. Bottom line is that l will never ever buy Whirlpool products again.

Purchased an expensive, Cabriolet Washer in 2014 to replace a well used Kenmore washer. Sucked into the, Whirlpool is a good brand and spent more than I would have. Lid lock fault started about 3 months ago, googled fix and found this to be a very common problem with this brand. Have been able to override and reset it but it is very frustrating to deal with. Called in a repair person this morning who, for $140 told us we had a faulty lid lock and for $360 he would replace it. I contacted Whirlpool and asked if they were aware of this very common complaint (just google it) and they were not but offered to make a record of mine. Please do not buy Whirlpool. Very disappointed with their product and their response.

Cabrio Washer - Absolutely the worst thing I have ever bought... everyone told me to stay away from this brand. Bought in 2011... large tub... nothing but problems. My last washer was great... full tub with water, could soak or pre-wash. This one does nothing except create some kind of lint all over my clothes no matter what setting... I don't care about water usage (mine is free) but I do care it takes 50 mins to do a load where my other was exactly 20 mins (and it lasted me over 30 yrs!). This really sucks. I have seen other complaints but never a recall!!! NEVER EVER AGAIN!

We bought the Cabrio set 31/2 years ago and the bearing went bad. Still waiting for a new drum over a month later. Never ever will I buy a Whirlpool product again. I will have to do good research to see what Whirlpool all owns.

whirlpool Cabrio Washer - I replaced my front loading Duet with this, thinking I was done with front loader. Designs are set to fail, liked the idea of no agitator, thinking can clean a lot clothes at once, boy was I wrong, heavy loads won't spin dry, forget sheets or blankets. The machine just stops, leaving everything soaked and you basically screwed, you can invoke a spin cycle but to help make rinse and spin out, sooo disappointed. What's wrong with the designers of this product? They didn't try sheets to see if it would even work. I am far from over loading this too. Don't buy this.

I purchased this machine three years ago. It is junk. I have had two washing machines and they lasted for years and years. Never had a problem with either machine. I purchased them from Sears. When I the Cabrio, I was told it was the top of the line washer for Whirlpool. Three weeks ago it started making a noise like a plane taking off. It wouldn't spin the clothes. The repair person said that it could be three different things the parts, for which, would cost in the vicinity of $200. However, since it was making such a loud noise and water was coming out from underneath the washer, he was certain the transmission was out. He said the noise was an indicator the bearings were gone. I didn't see much point in repairing the washer if the transmission was out because it couldn't be fix.
There was a couple at Lowe's purchasing a machine at the same time as myself. They said they had a Cabrio also and it was only two years old. It wasn't spinning the clothes either and making a tremendously loud noise. They told us this before we mentioned that we had a Cabrio also. I will neither purchase another Whirlpool product. Junk!

My new Washing machine was to be energy efficient. Yes, It uses less water to wash a load of clothes. Problem is, it takes twice as long to wash a load of clothes as older models. If it uses twice as much electricity, In what universe can this be considered "energy efficient"?

Purchased Cabrio set last year. Worst set I have ever owned! Clothes do not come clean. Takes forever to wash. Must wash multiple times to get clothes clean, even on deep water settings. Does not spin water out of sheets and blankets. Dryer dries unevenly. Waiting on repairman because dryer will not come on.

We bought our washer about 3 years ago brand new from Lowe's. Like others, I have had problems with holes in clothing and spots that looked like grease. It worked well up until recently when we noticed some brown splatters on the floor. Shortly after it made a loud noise like a plane taking off and the load would become unbalanced. We researched and found many people were having issues with the bearings going bad. My husband was going to order parts to fix it but you have to have a special tool that is expensive to buy... It was going to be almost $200 to repair ourselves! He called a washing machine repair man and he said he doesn't even touch them because the repair won't last. I guess we're going to be better off buying a new washer. There really needs to be a recall on this product!!!

I purchased my Cabrio washer from Lowe's 4 years ago. I noticed the smell and researched issues online. Suggested using the cleaners made for tubs. I'm tired of the smell. I had repairman tear apart the washer. He told me they put water in the tub for balancing. Really... the tub is made of plastic. Will never buy anything Whirlpool again.

My landlord replaced our old Whirpool topload washer with a Whirlpool HE topload machine last year. Looks sleek, lots of settings BUT IT DOES NOT GET CLOTHES CLEAN - not on any setting, not if loaded as recommended or under-loaded, not if I use more or less detergent, and not if I follow all the tips for getting rid of residue. This machine so under-performs I have to spot clean my clothes AFTER I was them. And we're not talking deep dirt or grime here, or things that need special treatment, Just ordinary dirt dirt, to which the machine adds gray streaks of dirty water residue. Thank God I didn't buy this turkey for myself -- I will NEVER buy one of these machines. I did two small rugs today and they came out dingier than they went in. These machines should be recalled. If I could give it less than one star, I would.

If you are in the market for a new washing machine, steer clear of the Whirlpool Cabrio (or any Whirlpool for that matter). We have had issues with ours from the beginning. We had Whirlpool techs come out and were continually unable to fix the issues. Eventually they told them that it was not broken, even though one tech told us it definitely was. After four service calls they just stopped sending out techs and told us too bad. Now after less than two years it is leaking from the bottom. Yeah, Whirlpool, there's no problem with it. Save yourself the potential headache and get something else. Anything else.

Whirlpool Cabrio Platinum Washer - Worst purchase ever! Washer will NOT clean clothes. It leaves detergent residue on everything and I use liquid detergent. All of my husband's dark police uniforms have grey powdery looking streaks on them after they come out of the machine. Does not matter how I load the clothes. The horrible results are the same. Even rewash and extra rinse, streaks are still there. This model, Cabrio Platinum was very expensive! Never buy a Whirlpool.

Purchased top loading Whirlpool Washer WTW5000DW0 10/12/2015 at Best Buy's, first no agitator machine for us. Two weeks later I call for repair service because of the noise from tub. Explained in other reviews as earthquake or jet engines. The machine is in the garage and can be heard through the walls into the house. Repair tells this is normal for the machine and it must be our first none agitator machine.
I then purchased a extended warranty policy through Whirlpool. 12/13/2016 machine no longer washing clothes. Call Whirlpool for service. Repair came out 01/17/2017 (a month later). Washer plate had to be replaced. The gear was completely shredded. Not in stock, waited 2 weeks to get repaired. Tension springs on outer tub replaced at same time. Was told the excessive grinding and bumping of the tub was not the reason for the gear shredding.
06/30/2017 same problem, I set a repair date 07/01/2017 between 8:00 a.m. and 12:00 p.m. No one shows and no call. I call Whirlpool and they are sorry and set the appointment the same day for before 5:00 p.m. No one shows our calls. I call back. Already closed. I call the next day. Sets a new date 07/05/2017, 8:00 a.m. to 12:00 p.m. Same problem. I called back speak to a supervisor who says he'll get to problem and find out what's wrong. Sets a new date 07/08/2017 8:00 to 12:00 p.m. 07/07/2017 I get a call after 5:00 p.m. that the repairman is not available and can we reset for 07/13/2017. I hung up and called back the next day and spoke to a supervisor I had previously spoke with. He called an outside repair company that Whirlpool uses in this area.
New date 07/12/2017. Repairman shows and I explain the washer plate was loose again and I smelled metal burning. I had told my wife to continue to use the machine to wash the clothes. The repairman tells me I voided the warranty by doing this. I'm standing in the garage while he has his head in the machine trying to get the washer plate out. He shuts the lid and turns the machine on wash/spin says the machine is ok. We have an exchange of words and tell him I want to see the washer plate gears. He says he can't get the plate out now and I wasn't there for him to show it to me. This continued until he forced the plate off.
He called Tech Support to say I voided the warranty. He told them customer claims loud noises and banging. I asked to speak to Tech but he tells me they don't speak with the customer. I looked at the gears on the washer plate and the transmission. Both had metal shavings. He tells me he is going to do me a favor and replace both. It's supposed to take a week. Wait and see. I have asked for a replacement or money for the machine through Whirlpool. I was told there has to be at least 4 repair requests for the same problem and the repairman has to determine that there is a problem or that it's a lemon. I will not recommend or purchase another Whirlpool product.

I bought this washer because we are a family of 6 that washed a lot of laundry. I bought the extended warranty from Lowe's but not sure if this thing can even be fixed. The guy has been out twice. Replaced the control panel. I cannot wash more than 3 towels or it comes unbalanced and goes crazy. I need this fixed. I am so irritated. A recall needs to happen.

Bought the Duet front loader washer and dryer. Nothing but problems and repairs. When I decided to throw in the towel and buy new machines my repair man convinced me to buy Whirlpool again - Cabrio. Said they are amazing. Love them except the holes in my shirts. I bag my delicates but apparently I have to bag everything. So sorry I bought them. There was a day when you could count on Whirlpool. Replacing my crappy Whirlpool gold refrigerator right now too. Hoping LG will be better. Already replaced my Whirlpool dishwasher. Went to Maytag. This company has gone downhill. My mom had these appliances for 20 plus years - I spend thousands and can't get 5 years!!! Don't buy Whirlpool!

ConsumerAffairs Research Team
The ConsumerAffairs Research Team believes everyone deserves to make smart decisions. We aim to provide readers with the most up-to-date information available about today's consumer products and services.
Whirlpool is generally considered the largest home appliance maker in the world. The company employs over a 100,000 employees, with many of them located right in the United States. The company also has a strong commitment to environmental and social causes.
Large capacities for a variety of customers: Whirlpool washers feature large capacities, with a few washers offering more capacity than 4.3 cubic feet.
Corporate diversity: Whirlpool has a commitment to corporate diversity, and attempts to connect with groups like women, blacks and Asians through its various Whirlpool Action Networks.
Auto-dispensing feature: With select washers, consumers can fill their washer with enough detergent for 12 washes. From there, the Whirlpool washer will dispense the exact amount of detergent needed, saving time and conserving detergent.
Best for People who want a hassle-free washing experience, families and professionals.
Compare Washers and Dryers
Whirlpool Washing Machines Company Profile
Company Name:

Whirlpool

Year Founded:

1911

Address:

2000 N. M-63

City:

Benton Harbor

State/Province:

MI

Postal Code:

49022

Country:

United States

Website:

http://www.whirlpool.com/