Consumer Complaints and Reviews

Recently we converted our less than six month old our entire upgraded GE kitchen appliances to Samsung Black Stainless Steel at roughly $6,500. In spite of the cost we have always had success with the product brand including TV's, cell phones, tablets, appliances you name if Samsung makes it we buy it. However the dishwashers has been less than acceptable not to mention most disappointing. Besides being "noisy" there's always standing water after a complete cycle. If unattended the odor of spoiled or soiled smelling water it's all but unbearable. No problem. We contacted the local Samsung authorized technician to make a house call and repairs or adjustment. After a half hour he said everything was in working order and the accumulation of the standing water was normal... I quote "it's needed to prime the pump"... That of course is BS!
First thing when you start the washer is WATER! Subsequently and after filing a complaint with customer service which I might add are nothing more than pimple face robots sitting in front of computers that reply from canned presentations. Eventually and after some persistence our complaint was sent to another department and after waiting three or so weeks we get a call back saying they are sending us a complete refund. Once again my faith is restored with Samsung; but it's not to be! After a few more weeks the promised call back never came so we reached out to their customer service and once again we got a runaround with the pending refund.
But today we get a call from the department that makes the final decision telling us it was a mistake and the problem is considered maintenance not covered under their normal warranty... Mind you we are talking about a product that was less than three weeks old. Their (CR) mannerism with a response was being read not communicated like in a normal conversation; most disappointing to say the least. The CR kept repeating the same verbiage word for word over and over several times. Before I wrote this review I did some research and discovered besides Samsung - Bosch and Whirlpool they share this common problem. Their recommendation is adding vinegar and lemon juice in the dishwasher or you can buy a cleaner/chemical specific for dishwashers to control odors; expect to pay around $12-$13. So Samsung potential dishwashers buyers beware!

POTENTIAL SAFETY HAZARD: Samsung dw80f600uts Dishwasher - This has been the worst appliance experience ever. Dishwasher worked fine for about the first 18 months. Then, on occasion, it would give an error code (Smart Auto and Heavy would flash). If we stopped and restarted it, it would usually run through the cycle. We are a family of only 2 adults, so we are not hard on it, nor do we run it more than 1 to 2 times per week due to handwashing some dishes (as the dishwasher cycle is VERY LONG... like 3 hours)! This morning the dishwasher stopped and gave error message, I tried to stop and restart. No luck. Then, while I had the door open, it started on its own!! (I'D CALL THIS A SAFETY HAZARD).
With all the complaints about this unit, I would think that Samsung would do a recall, or an optional recall, so at least those with issues can get unit corrected on Samsung's dime. We are choosing not to pay to have it fixed, as the reviews show that most have had to have fixed multiple times. Would rather buy a different brand than invest more in this faulty model.

Samsung Model DW80J3020UB - I notice several weeks ago that it wasn't drying properly. Couple of nights ago I was getting ready to go to bed when I noticed the dishwasher was still running in the heavy cycle which we never use. I tried to stop the dishwasher but couldn't, it kept going back to the heavy wash cycle. Then the door latch broke and dishwasher thinks it's in the wash cycle with the door open. I didn't want to go to bed with fear of the dishwasher start in the wash cycle and flood the kitchen. I took the door panel off and cut the wires going to the motor and the motor kept running, got the door to close with motor still running. Got up the next morning motor not running, went to Lowe's and bought a Bosch dishwasher. This Samsung dishwasher was bought in Nov 2015. After reading several other reviews I had to add this to warn people not to buy a Samsung dishwasher. PS Lowe's does not carry Samsung. Any more wonder why.

We bought all new kitchen appliances (4) from Home Depot and they were delivered Feb. 2014 to our winter home in Florida. The dishwasher has been used under a couple of dozen times (only 2 of us) as we did not use the place much since then due to our schedules. Arrived in Florida this week and first time we tried, it failed. We got the "HEAVY" & the "Smart Auto" indications on it and nothing worked. Searching online we find that this issue is well-known and well-reported by a lot of folks and reading their comments makes us regret buying anything from Samsung. Contacting Samsung was beyond ridiculous.
Justin ** | Samsung Electronics America | Social Media Support & Executive Customer Relations made these comments: "...there is no known issues with this particular model." Despite all sorts of homeowners and technical people knowing all about it? Really? And also, "...we would be unable to offer any accommodations." Nothing? That is all you got to say and all you wish to do? Really?
I even sent this guy links to various review sites all describing their exact same pain and you are totally unaware? Really? Perhaps lift your head out of the sand might help? We could pay to fix it as some have, but as so many stated the repairs failed again and in some case again & again I feel the best action is to throw Samsung in the garbage pile where they belong and purchase a better and more reliable dishwasher. And now I fear the future as the range, the fridge and the microwave are also Samsung appliances. Why oh why did I buy Samsung? ARGH!!!

In 6 months, my Samsung dishwasher that retails for $1600 has broken down 4 times and caused 3 floods. Two of the breakdowns happened on Thanksgiving day and Christmas day (before doing any dishes). Samsung customer service is horrible - drones who can only quote company policy and nothing more. Please share your stories at Samsung Repair Support Group on FB - I started the page yesterday hoping that if enough people join and share their stories, Samsung might pay attention and change their lack of product support.
How do I know I can trust these reviews about Samsung Computers and Monitors?
668,849 reviews on ConsumerAffairs are verified.
We require contact information to ensure our reviewers are real.
We use intelligent software that helps us maintain the integrity of reviews.
Our moderators read all reviews to verify quality and helpfulness.
For more information about reviews on ConsumerAffairs.com please visit our FAQ.

Purchased at Lowe's who said all repairs are done by Samsung. First we got a lecture on how to wash dishes. "Run hot water in sink first, use less soap, use vinegar, use a rinse aid and it will work fine." They all have a nasty film on them even when using rinse aid (apparently required by them). Second repair visit canceled because they needed to order a part. Third visit, another "how to wash dishes lecture" and supposed part replacement. Fourth visit, another part replacement, and the dishes are still filmy and nasty. They refuse to replace it. Lowe's has bowed out. Never buy Samsung again.

This machine very quietly does nothing. It does not clean dishes. The 18 year old antique worked. This does not. Glasses are actually dirtier with food residue, as though it never empties the dirty water! What is worse it takes 1.5 to 2 or more hours to do nothing! We are going to ask Home Depot to take it back. As a modern appliance this is a disaster.

I purchased two Samsung dishwashers four years ago with deepest regrets. The dishwashers have been repaired several times. I've spent over $600.00 this year repairing the dishwashers. Now one of the dishwasher is broken again. My wife, spoke to a Samsung Rep today, December 27th 2016 and was informed Samsung policy doesn't repair dishwashers three years or older.

We purchased Samsung refrigerator, stove, microwave and dishwasher Sept 2016. The dishwasher has been serviced 4 times and this morning Dec 21, right before Christmas it's down again! Number 5 with no chance of repair this week. The Code LC, leaks all over the floor! I have had it!! Never purchase this dishwasher.

Have had the dishwasher approximately 1 year. Has just recently stopped cleaning the dishes despite the extremely long wash cycle (1 1/2 hours). Horrible smell inside the dishwasher no matter if empty or filled with dishes. Has never dried my dishes. Will be purchasing a new dishwasher this week and definitely not another Samsung product. I guess I am lucky that it hasn't leaked, yet.

We purchased our Samsung dishwasher just over a year ago from Home Depot. It has proven to be our worst purchase ever. It does not only NOT clean our dishes, it actually leaves our glasses dirtier than when they went in... Appears that food particles spray around the dishwasher but aren't actually cleaned from the dishes & glasses. Saw a W5 program that highlighted how bad these machines really are. Hopefully, Home Depot will do something about this.

Poor washing, broke after one year bec of a small piece of food in the pump, takes a long time to wash, trays get stuck easily and derail fast when pull with some dishes inside. So expensive for so little results. Their fridge is worst. Need to have class suit action about the poor quality of their appliances. Faulty built, break easily, expensive to fix, big for nothing.

I purchased my Samsung dishwasher in 2014 from Conns. It was the one with the bar that moves forwards and backwards. The first one started showing an error within 2 days. Samsung sent someone out to look at it and he couldn't repair it. Samsung replaced it with another dishwasher. This one lasted six months before I had my first error issue. It had to do with the pump. The repair guy fixed it and it ran for another six months then had the same error. The repair guy fixed it. Now I have a new error 7E and my repair guy is concerned. The bar has no blockage and the error is still there so now he is having to replace the motor and such. I wish I had known that these dishwashers were so crappy. I wasn't warned by my salesperson, he was just wanting to make a sale. Next time, which I feel will be sooner rather than later I am going to get a different brand. Buyer, beware and do research! Pretty doesn't necessarily make it a great product!

My dishwasher looks nice. It does a good job of cleaning but runs a long time. The size is good but seems very dark inside. We had a problem with it the first year and Samsung did fix it but a year later the same problem. They paid for the parts but we had to pay for the repair. This was the same problem that we had with it the first time. Wish I had bought another KitchenAid.

Have owned my Samsung appliances for 2 years, 6 months. The dishwasher leaks from the front just like described by many others. I have found that when loading the dishwasher the last time before running the cycle, I physically push the front gasket all the way around the opening (just run my finger around it) and it lessens or stops the leaking experience. This of course is not acceptable performance but it may help others until they replace their Samsung Dishwasher with another brand as I will do soon rather than spending any more money on this poor performing product. I will say, I LOVE my other Samsung appliances - Refrigerator, Stove/Oven, and/or Microwave - they all work GREAT and would definitely buy again.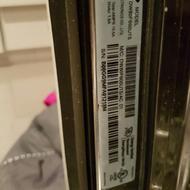 I have Samsung Dishwasher. It was having problems of not completing the wash cycle during warranty period. It took couple of visits for technician to repair the problem. But it was fixed temporarily. After 3-4 months dishwasher has again same problem. Now they are telling warranty is over and they cannot repair under warranty. This is faulty product and have seen many customers complaining about same problem. Hope they had replaced the unit while had the issue during warranty or repaired it properly. Very disappointed with Samsung's customer service???

I bought the dishwasher almost 6 years ago from Lowe's and it has been repaired twice for the same issue! This time it is no longer under the purchased EXTENDED warranty and is costing me nearly $300 to repair! NOT happy!

We recently purchased a group of samsung appliances at lowe's. In new lenox illinois. Within one week the dishwasher flooded our kitchen with water. The lowe's corporate claims office approved a company paul davis to tear out the damaged kitchen. They did that and dried out the kitchen after waiting three weeks. The lowe's corporate claims handler jill ** approved this work. Then after all was torn out and dried she called us and told us lowe's is not covering our damage. This is truly a scam. She said they found a piece of glass in the drain hose. Remember this machine only ran a few times in a week. Well needless to say they will not fix my kitchen. They offered to pay for the litigation and the deductible but I need to use my own insurance! Can anyone help me on how to proceed? Very upset and will never tell anyone to use lowe's or Samsung again! If anyone can help please let me know. Thanks.

We bought our Samsung dishwasher thinking that all dishwashers were the same. This was just an upgraded appliance that would match our new refrigerator. Were we wrong! The LC code popped up one night after it drained out the water on our kitchen floor. No matter if I opened the door or closed it the dishwasher ran. I had to cut the power off to the dishwasher to get it to stop. Hours on the phone to Samsung only to be sent to some place for repairs that was over three hours away. Looked up reviews for this place and they were terrible. We ended up going back to Home Depot that night where we bought it from. No problem, they took it back and we purchased a KitchenAid for just $100 more. This was on a Sunday evening and we had our new dishwasher on Friday morning.
Home Depot stepped up big time on this one. Apparently there's been a lot of this going on and they weren't surprised but really couldn't say the words. When our installer came over he also couldn't say the words but did agree with the statement that Samsung dishwashers were the ones they replaced the most. I'll spend the time researching before our next appliance purchase. I guess appliances aren't all about the looks and the fancy technology now. Experiences from actual consumers tell the real story. Needless to say we won't be buying any products from Samsung.

Bought a Samsung dishwasher last year and it is trash! I have to run the dishes through the cycles twice and they still aren't clean. I followed all the instructions and it just doesn't work. The smell when you open it up, even if there aren't any dishes in the dishwasher is overwhelming! Will never buy another Samsung appliance again!

I bought this piece of crap dishwasher a year and half ago from Home Depot and it has been total garbage, does not dry dishes and poorly cleans them and worse of all it leaks from the front door which I can't seem to stop. I would love to have my money back but that's not gonna happen so good bye to Samsung products FOREVER!

Like many other reviews, Dishwasher constantly leaks at the seal on the bottom of door and the door for the soap rarely opens in the cycle. Dishes are always dirty at the end of the cycle. I usually have to run 2 cycles. We also purchased a french door/bottom freezer/water dispenser refrigerator. The ice maker is HORRIBLE. Makes terrible ice and does not dispense as cubes, comes out as crushed/broken and kind of fuzzy. Cannot wait to replace both.

Bought the Samsung Waterwall Dishwasher in Black Stainless Steel in July. It was not delivered on time, Lowe's claimed that Samsung sends it when they feel like it and doesn't adhere to the deadlines they themselves create. My refrigerator wasn't delivered until late August! We had our first dishwasher leak in August, had to replace the kitchen floor! The dishwasher has had many problems with cleaning, I've been told it's due to the distance between the washer and sink. So I basically use it as a sanitizer. Started leaking again, called Samsung, they sent the information to a contractor in town. Contractor ordered parts, 7-10 business days to get the part!!! Are you kidding me??? An emergency plumber could come take care of this today!!!
I've been on the phone with them for hours today, there is nothing they can do to speed up this process. The best they can do is turn my water off so it doesn't ruin my floor again! That's wonderful with a house full of people and Thanksgiving at my house. I bought brand new so I didn't have to deal with this. I guess Samsung just doesn't mean quality anymore.

I am an Appliance Specialist for a large national appliance store and I always tell my customers the truth. I am a believer of Samsung refrigerators, ranges, otr microwaves and washer and dryers but I always warn my customers about Samsung dishwasher service issues. I'm pretty sure that the salesperson that sold most of you a Samsung dishwasher mentioned that they were crap. With so many choices for dishwashers, you should have looked at Bosch first, Kitchen aid secondly then, LG, Whirlpool, GE and Frigidaire in that order. Leaving Samsung at the bottom. So anyone reading this post, please listen to your Appliance Specialist and avoid the frustration of repairing a Samsung dishwasher and please have confidence in the other Samsung appliances that are available.

After 11 months after buying a DW80F600 Series Dishwashers we had a leak under the door. Luckily we still had warranty. Two months after that we had flashing lights and it wouldn't finish washing. Of course the warranty ran out and got it fixed. Two days after that the same thing happened again. We had it fixed again and it was good for six months and different lights are flashing. We will never buy anything Samsung ever again. It's junk! Having problems with my Samsung Phone also. GARBAGE!

Samsung dishwasher a major POS! Even brand new out of the box it never worked right. A hole in the washer kept setting off the water detection alarm which shut the cycle off. Had someone out, couldn't find it... you know the rest. "Out of warranty. Good luck sir. Thank you very much!" I wouldn't pay to fix this garbage but I will put the cash down on some other brand.

SAMSUNG DMT800RHB - Multiple repairs from initial start-up. Substandard materials failing prematurely with insurance related home repairs that should fall upon manufacturer defect in engineering. Samsung knew they had engineered failures into this product so to eliminate defect they had safeguards like leak sensors built in. If you have one of these appliances out of warranty I would suggest cutting your losses and buying a different brand. Do not follow Consumers Digest, this was the consumer's best buy, top of their reports at the time. If Samsung dishwasher stock is high it's not because of quality, but ripping off the consumers.

Chronic door leakage under door from seal area. This has been looked at by repair people 4 times. The leak started 3 months after purchase. The repairs have lasted 2-3 months... The last time they replaced the door, it is still leaking on my wood floors, and now no longer under warranty.

I purchased a stainless steel Samsung dishwasher from PC Richard. I used it for almost 13 months until It started having problems with the blinking lights on the control panel. I contacted the store which then gave me the customer service number for Samsung. When I finally reached the help desk, I was told the warranty had expired and if I wanted a service tech to come fix the problem, it would cost $125 just to come and check what was causing the problem and then I would have to pay for new parts. This is a disgrace, since it was not even a month that the warranty had expired. I looked for recalls on this model#DW80F600 series. Customer service was rude and completely disacknowledged my complaint.

Terrible customer service. 7E report but no blockage. Service techs came to replace the motor. Didn't wait to see if it worked when they left. Still have 7E problem. This is after 3 weeks!! of washing dishes - that's how long it took for them to come.

ConsumerAffairs Research Team
The ConsumerAffairs Research Team believes everyone deserves to make smart decisions. We aim to provide readers with the most up-to-date information available about today's consumer products and services.
For more than 70 years, Samsung has been an industry leader across all technology markets. Its investments in medicine, consumer electronics, finance, plant construction and more make it an all-in-one brand.
Building better built-in options: Samsung only offers built-in dishwashers, producing six different models with two different washing styles.
Rotary washing arms: Like most dishwashers, these models use a rotary arm to direct spray throughout the tub.
WaterWall technology: This innovative take on cleaning uses a powerful wall of water to attack dried-on food residue.
Adjustable racking system: Fit more pots and pans side-by-side with table settings using the adjustable racking system.
Zone booster options: Direct the water pressure to where it is most needed with the zone booster.
Best for Homeowners and families
Samsung Dishwasher Company Profile
Company Name:

Samsung Computers and Monitors

Year Founded:

1938

Country:

Korea Sout

Website:

http://www.samsung.com/